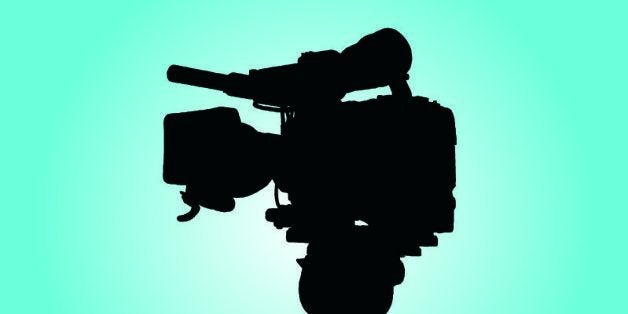 When producing daytime talk shows in the late '90s to the '00s, we used to produce every genre of pre-dated reality shows in one-hour talk-show formats (46 minutes of actual show time). Topics included: Wishes and Dreams, where -- pre-Oprah's "Favorite Things" -- we'd give away a free house or a new car; find a lost love (thank you, Troy Dunn, host of TNT's "APB"); and arrange meetings with celebrities (even if it was Maury's wife, news anchor Connie Chung). In 46 minutes we'd give five sets of twins complete makeovers, making a quick change on a Broadway show look like eternity, and we had plenty of stories about little people and paternity tests. Now each topic practically has its own network.
Those segments have spawned a decade and a half of unscripted reality content to the extreme. Some of the folks who came out of the talk-show world to rule the reality world include execs like We tv President Marc Juris ("Rolonda"); Holly Jacobs, SVP of Programming and Development at Sony Domestic Television ("Sally Jesse Raphael"); and A&E and History Channel President Paul Buccieri ("Arthel & Fred").
"We are all familiar with Joseph Campbell's The Hero's Journey. Archetypes are the delivery vehicle for story. Casting can be the most important part of storytelling in film and TV," said Darren Campo, SVP Programming Strategy Food Network. "Great characters instantly convey a world of emotions and expectations from which the story unfolds."
When a network sends a mandate out to us at TVGuestpert, or other producers and production companies, the veil is of a story line or range of which practically defines a personality type of person. This has many production companies scouring the country like a large casting call. In fact, sizzles have turned into talent reels.
"It's all about, 'Can this character carry a whole show?'" said Jordan Mallari, VP of Development for Stage 3 Productions with such shows as LMN's upcoming launch of The Last Goodbye with medium Rebecca Rosen. "It's 1) find great, fresh talent and lock them under contract, 2) develop a unique format around them, 3) showcase the talent and format."
If you are paying close attention, you can spot the next trend. They come in waves of police shows, brides, unusual people, truck stops and diner types, survivalists to psychics. So the question here is: Have we simply become one uber-sized casting department or are we still producing story and television?
"It's also knowing that the competition from production companies to digital media are doing the exact same thing," added Mallari, a veteran reality show producer. "We are all looking for the next big name."
Calling all HuffPost superfans!
Sign up for membership to become a founding member and help shape HuffPost's next chapter