A powerful Instagram post is shining a light on the heartbreaking reality of losing a baby.
On Tuesday, reality star Jamie Otis posted a photo in honor of Pregnancy and Infant Loss Awareness Month.
Otis and her husband Doug Hehner, who gained fame on "Married At First Sight," lost their son Johnathan Edward in July ― 16 weeks into her pregnancy.
"I realize there is a great stigma associated with sharing photos of your baby who was born too early and has already gone to heaven so I want to say sorry if this offends you," Otis wrote in the caption for the photo. "However, if there's one thing my husband has taught me it's this: 'Don't live life trying NOT to offend anyone and trying to please everyone.'"
She continued, "I hope by me sharing my sweet boy, Johnny (as Doug and I call him), you'll realize that he's a harmless, helpless baby who deserves to be remembered, not hidden away because his image may offend someone."
Otis has been very open about her miscarriage experience on her blog and in interviews. She has repeatedly stated her intentions to end the silence around this topic.
The reality star concluded her Instagram post with a message to other women who share her experience. "[I]f you've lost your baby early, please know that you're not alone," she wrote, noting that miscarriage is very common. "Yet, no one talks about it. I hope this can change. I'll be the first in my circle. You be the first in yours. My prayers go out to everyone who has lost their sweet baby too early."
Here's to heeding Otis' call to action and breaking down the stigma around pregnancy and infant loss.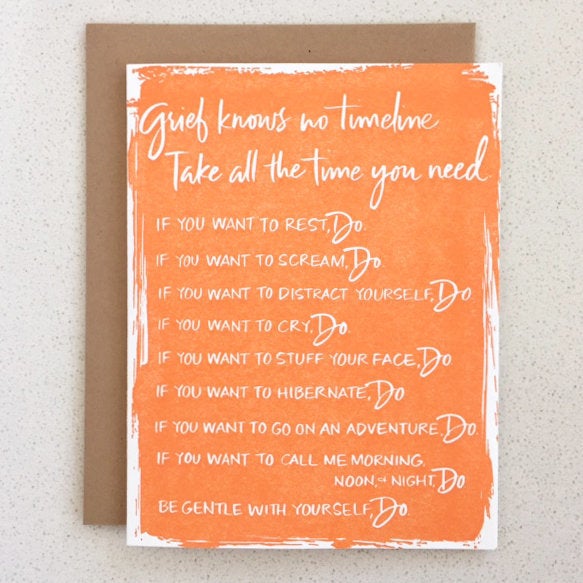 Empathy Cards For Infant Loss And Miscarriage
Popular in the Community