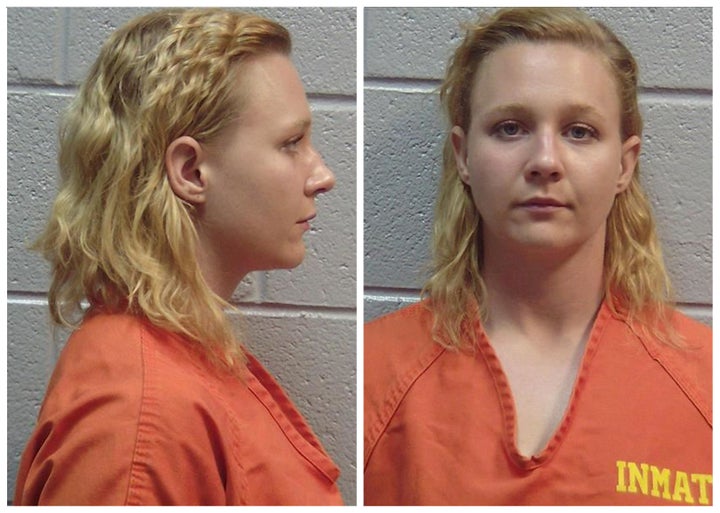 Reality Winner, the former government contractor who allegedly leaked a classified document that proved Russian meddling in the 2016 presidential election, has reached a plea deal with federal prosecutors that will resolve her pending Espionage Act charge, though the details of the plea deal are unclear.
Federal court records show that Winner, who previously pleaded not guilty and has remained locked up ahead of her trial, is scheduled to appear at a change of plea hearing on Tuesday, a clear sign she's reached a plea deal with Justice Department prosecutors. 
Winner, 26, was a federal contractor with Pluribus International Corp. in Augusta, Georgia, when she was arrested last June on charges of violating the Espionage Act by "removing classified material from a government facility and mailing it to a news outlet," a criminal complaint said at the time. 
She is charged with one federal count of willful retention and transmission of national defense information and faces up to 10 years in prison. Her attorneys were not immediately available for comment. 
The National Security Agency memo, which Winner sent to The Intercept, detailed a Russian cyberattack on a U.S. voting software supplier prior to the election. The memo also said Russian intelligence services had gained access to "multiple U.S. state or local electoral boards," though the memo showed no evidence that the cyberattacks directly altered any votes.
The former Air Force linguist was arrested just days after the leak and allegedly "admitted intentionally identifying and printing the classified intelligence reporting at issue despite not having a 'need to know,' and with knowledge that the intelligence report was classified," according to the complaint.
Her mother, Billie Winner-Davis, told HuffPost that she could not comment on the specifics of the case but said she is at least relieved that closure to this ordeal is coming.
"In a way, I was relieved to bring some closure to it," Winner-Davis said. "This last year has been really tough on all of us, not knowing when exactly we're going to get closure."
The Espionage Act, established more than 100 years ago, was created to combat spies infiltrating the U.S. Winner-Davis said she doesn't agree with how the government uses the act to target whistleblowers, which first began under President Barack Obama.
"People automatically hear 'espionage' and think she's a traitor to her country, and I don't want people thinking that she's a traitor to the U.S.," she said. "I don't agree with how the government uses the Espionage Act. She should not be labeled a traitor."
For now, her mom said, Winner is trying to keep her head up. A health nut, the alleged whistleblower continues to enjoy exercising and is rooting for her favorite World Cup team, Mexico.
"She still exercises, she still does her yoga, she's still a vegan, and she still keeps a very positive attitude as well," Winner-Davis said. "She's tried to keep us all levelheaded with regards to the world ― she's always the wise one ― and she's been watching the World Cup because she loves soccer. She loves Mexico; Mexico has always been one of her favorite teams."
Winner-Davis said the ordeal has taken a toll on her family, but they remain strong.
"We've had our situations here that we've learned to adjust to," she said. "I was living in Georgia for four months and my husband and I were separated during that. Christmas was very different, but we've just had to make the best of everything to do what we have to do." 
Calling all HuffPost superfans!
Sign up for membership to become a founding member and help shape HuffPost's next chapter