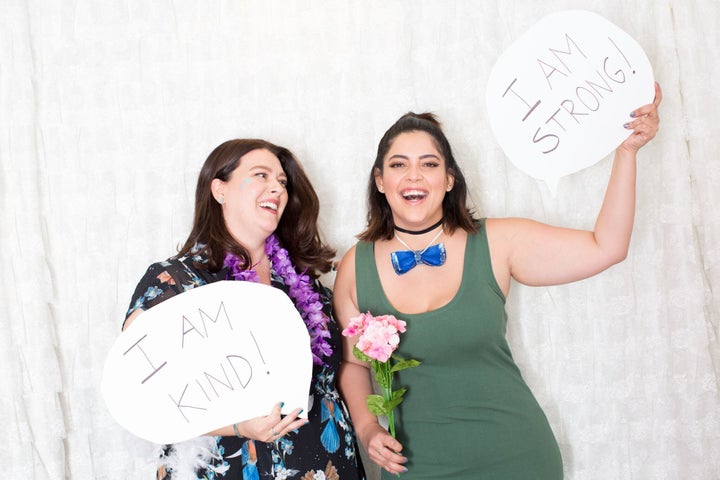 I met Stacey Lorin Merkl, Founder and Executive Director of Realize Your Beauty Inc. at a dance workshop called Move Your Curves. We were making our way through the door of the dance center when we exchanged thoughtful words about our anticipation and excitement for the workshop. After two hours of sweat, hard work, and a life-changing night with women of all shapes and sizes, I requested Stacey on Instagram not knowing she was the Founder and Organizer of Realize Your Beauty Day—an event I planned on attending prior to meeting Stacey. The flier appeared on my Instagram feed and the date was saved in my calendar, only I did not know that the kind woman I spent two hours dancing with was the mastermind behind such an incredible day.
Stacey Lorin Merkl (BA in Theatre Arts and French from the University of Northern Colorado), founded this non-profit organization (based in NYC, with offerings in Colorado) that promotes positive body images to youth through theatre arts. She is a strong advocate for celebrating inner-beauty, self-esteem, and kindness, and proudly combines her passion for social change and education to devote to youth across the globe.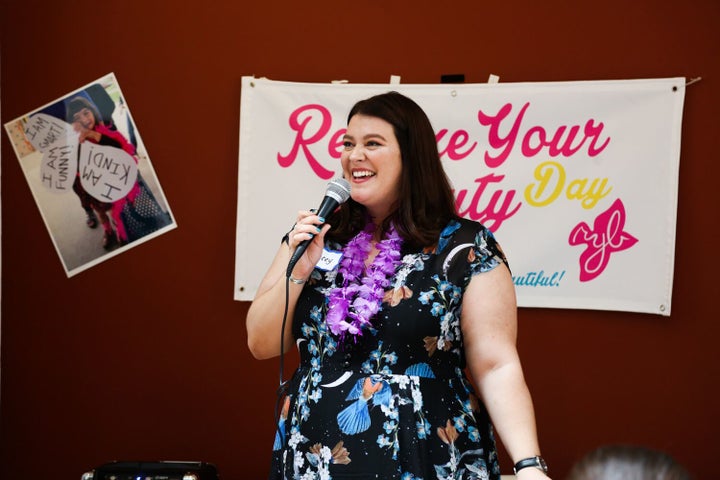 Realize Your Beauty Day occurred on April 30, 2017 with partners also promoting inner beauty and self-love: BALANCE eating disorder treatment center, and guest speaker, Denise Bidot (No Wrong Way Movement), in connection with the Girl Scouts of Greater New York, Girls Inc., and NEDA (the National Eating Disorders Association).
BALANCE eating disorder treatment center donated their space for Realize Your Beauty Day, where the rooms were cleared and transformed into specific themes to fit the event's agenda. The positive energy filled the airy, and bright space, and was felt immediately upon entrance. It was clear that the mission of BALANCE—to treat the spectrum of eating disorders, including anorexia, bulimia, binge eating disorder, compulsive overeating and other disordered eating behaviors and body image issues—is what certified their holistic approach and the first step of securing a safe, positive, and judgment-free environment. BALANCE programs incorporate: relational psychotherapy, behavioral therapies (CBT, DBT), expressive therapies (art, drama & movement), yoga and mindfulness, experiential therapy, meal support, family therapy groups, and individual treatment.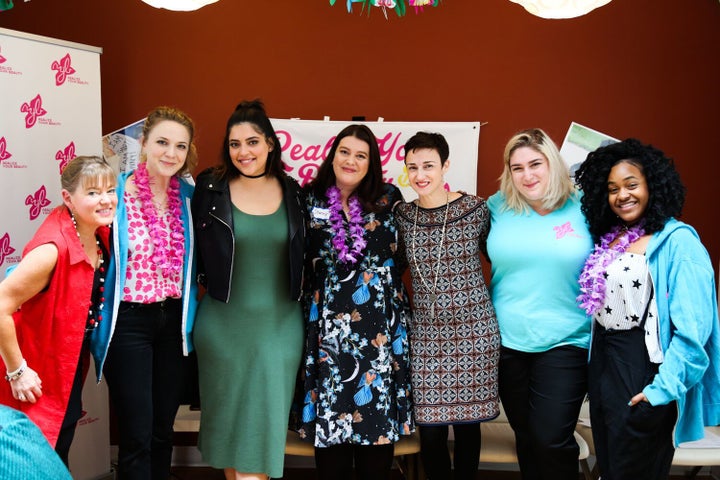 The event allowed the support for contemporary thinking and provided a platform to question and explore certain social standards and images, including the inconsistencies about striving to be pretty vs realizing your beauty. Being beautiful and realizing it encompasses the entire body, inner-soul, energy, health/well-being, integrity, and personality, while being "pretty" concerns the face value and physical appearance only. The treasure of realizing your beauty was crystallized through multiple activities and presentations that occurred at the event.
Conscious Ink provided temporary tattoos where participants could get positive messages and affirmations. "Conscious Ink is on a mission to raise consciousness around the world, one body at a time...Temporary on the skin, inedible on the soul," says CEO of Conscious Ink.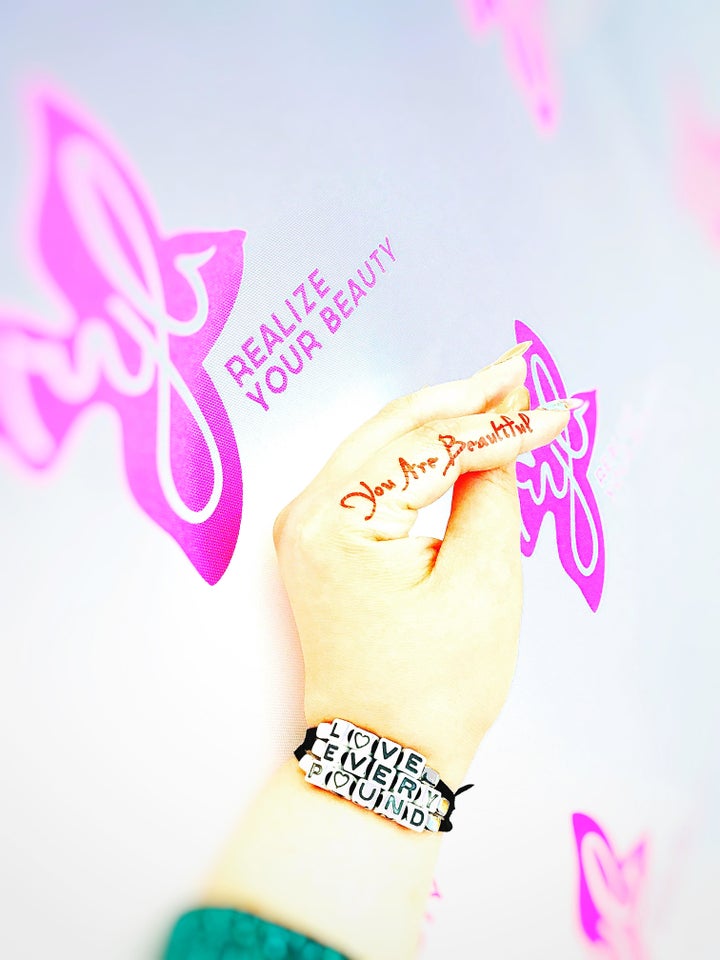 Thomas A. Fowler, author of Nerdy Things, and editor of Shatter Your Image, did a meet and greet at the event. "Shatter Your Image is an anthology from writers telling stories through fiction and poetry. Stories of being proud of who we truly are, that tragedy and dark moments brought us to a light we didn't think possible. Stories of accepting what some call flaws as cause for celebration. Stories that invite us all to stop changing for others, shatter our image and realize our beauty. All proceeds from this anthology benefit Realize Your Beauty, a non-profit that promotes positive body image to children & adolescents by way of theatre arts," says Fowler.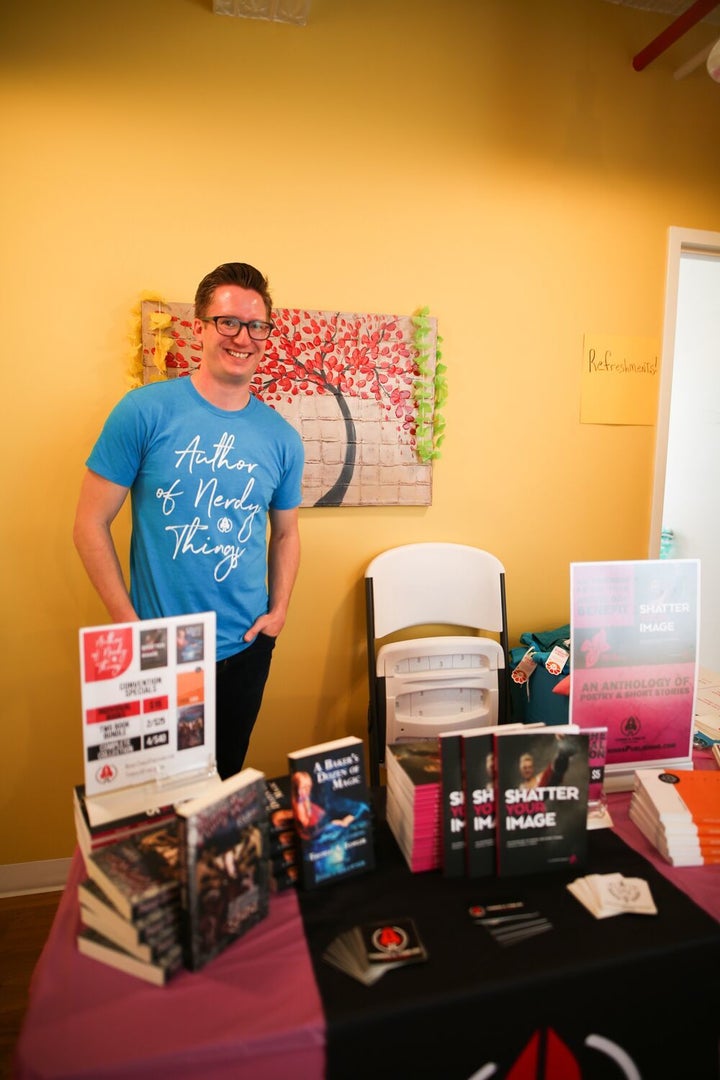 There was a jewelry making station with an assortment of intricate beads and letters to form positive messages, hand-picked bracelets, keychains, and necklaces.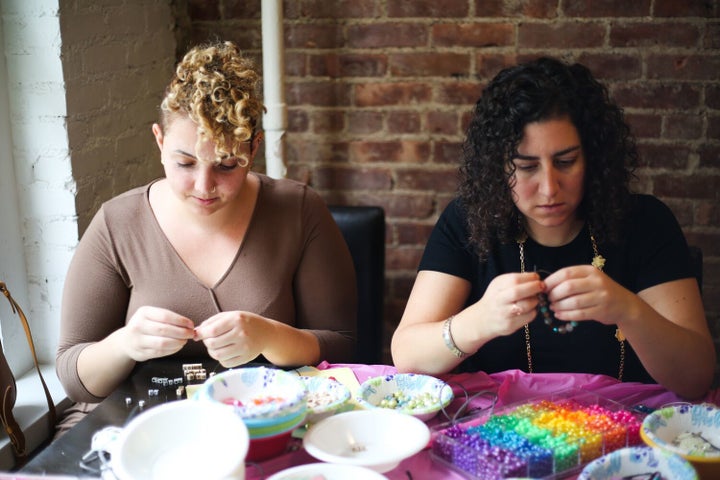 Realize Your Beauty cast even performed a moving skit entitled My Body Is:
And finally, model Denise Bidot was the guest speaker for the event. She is the founder of The No Wrong Way Movement, and has dedicated her platform to build a conversation and community where women, men, teens and members of the LGBTQ community would all have a place to feel welcome and accepted just the way they are—there is "No Wrong Way" to be you. "My movement is all about inspiring others to love themselves exactly as they are because our differences are what make us perfect. If we are sincerely ourselves without apology, there's no way we can go wrong," said Bidot.
Here is a clip of Denise Bidot's speech during Realize Your Beauty Day:
The day ended with a pledge and reading of a few remarks from young supporters and attendees of RYB Day:
"You cannot allow others to change you. Turn your weakness that they inflicted upon you into your strength. I was able to view things from the perspective of those who are not like me". –Vanessa, age 15
"I learned that your beauty is powerful & priceless... Each and every word is going to benefit me in life". –Precious, age 14
"I learned that there's always someone out there that we could relate to and that judgments are always made but accepting who you are, your inner and outside beauty, is a step towards self-confidence."- Karen, age 18
"I learned that you are beautiful just the way you are. It showed no matter what size you are, you are beautiful." – Natoya, age 13
"It was perfect. I learned: BE WHO YOU ARE! Love yourself!" – Alaisia, age 13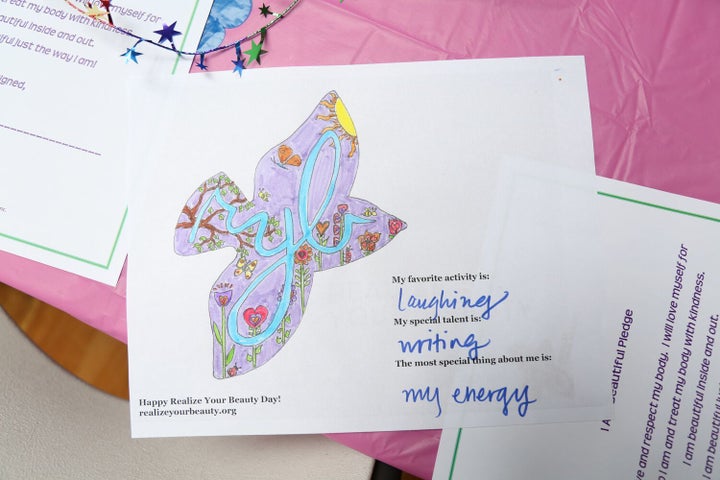 To know more about RYB upcoming events, click here.
To make Realize Your Beauty's "I am Beautiful" Pledge, recite the following:
I will love and respect my body. I will love myself for who I am and treat my body with kindness. I am beautiful inside and out. I am beautiful just the way I am!
Related
Popular in the Community