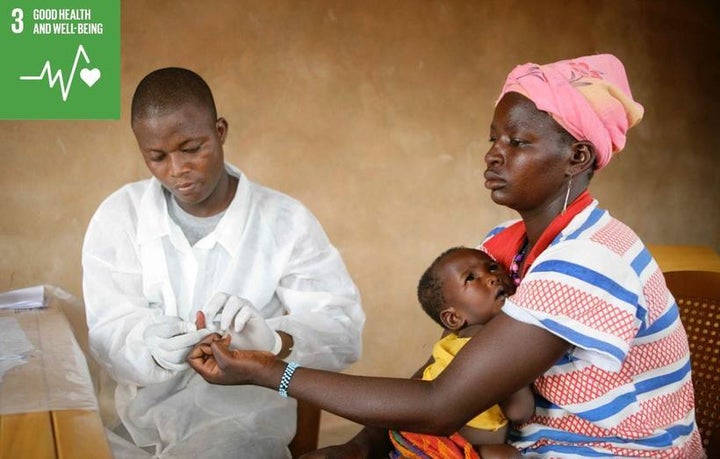 At the UN General Assembly in New York, a meeting of the Kenya SDG Partnership Platform that I attended on 17 September 2017 provided an extraordinary opportunity for further engagement with a group of private sector partners who are working with us in delivering health care to some of Kenya's remotest regions.
I was delighted to have been joined by development champions like Mr. Achim Steiner of Administrator of UNDP, Mr. Michel Sidibe Executive Director of UNAIDs, Dr. Natalia Kanem Executive Director of UNFPA, Dr. Githinji Gitahi the CEO of Amref Africa and the UN Resident Coordinator to Kenya, Siddharth Chatterjee at this event. I was pleased that the Netherlands Permanent Representative to the UN, Ambassador Karel van Oosterom and the CEO of Philips Foundation, Mr. Ronald de Jong were present too. Many others leaders from the world of private sector, health care, impact financing and civil society were there.
Together with partners like the Governments of the Netherlands, the United States of America, the United Kingdom, Denmark and Japan, a real public-private partnership is being forged which has the potential of making universal primary health care in Kenya happen. I welcome more Governments to join our efforts.
This partnership can become a key factor in our efforts towards leapfrogging primary health care and attaining Universal Health Coverage (UHC) in Kenya. It is remarkable in several ways, not least because efforts towards UHC in developing countries can sometimes be hobbled by the public and private mix that characterises health systems.
The configurations within that mix are often difficult to harmonise, leading to less than optimum use of available resources to reach the poor majority.
Under the commendable coordination of the Government of Kenya and the United Nations System in Kenya, the SDG Partnership Platform brings together leaders from government, civil society, academia and private sector and it is already posting promising health benefits for the disadvantaged. Results can be seen. The Government of Kenya, the UN and companies like Philips are bringing hope and health to some of Kenya's most challenging regions.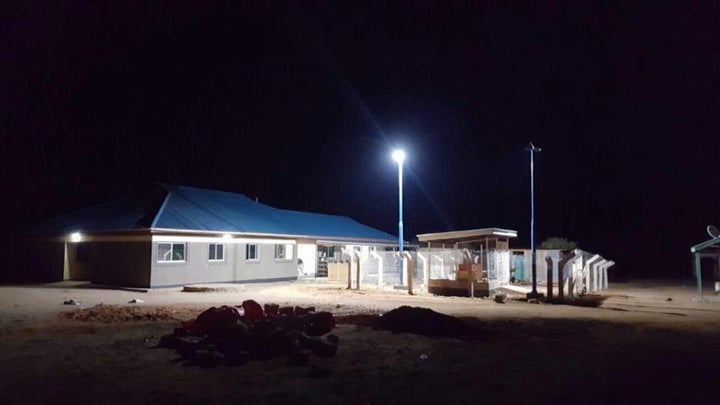 This makes me optimistic that Kenya can achieve UHC within the next decade or less. It is only two years ago that we established the Private Sector Health Partnerships to reduce maternal and child deaths in 6 of Kenya's hard to reach and fragile counties in the North East. Since then maternal and child deaths are on the downward trend in the six counties. These contribute close to 50% of all maternal deaths in the country.
I was delighted to learn that many of these partners including Philips, Unilever, Safaricom, Huawei, Mckinsey and Merck are now gearing up for an even greater task. I urge others to join. The Government of Kenya is aware that the private sector can only enrich our health systems by bringing in innovative methods and technology that will result in better efficiency in delivery.
Kenya's President, Mr Uhuru Kenyatta noted when announcing an increase in Kenya's budgetary allocation for the health sector, the funds will target those who are usually on periphery of health systems, especially women and children.
"I pledge to take the needed sustainable actions to end all preventable deaths of women, children and adolescents within a generation and ensure their well-being, and we hold ourselves accountable for our collective progress towards this goal," said the President during the launch of Global Strategy for Women, Children and Adolescent's health two years ago.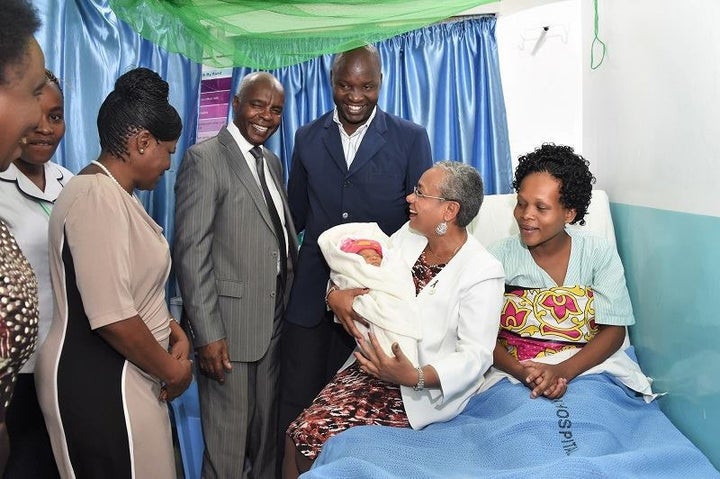 Kenya's focus on maternal and child health is informed by the fact that these groups represent more than half of the world's population, and improvements in maternal and child health have some of the highest returns both in overall health and economic development.
The free maternity policy, health insurance subsidies for the poor, severely disabled and the elderly as well as significant investments and efforts by our County Governments to strengthen their health systems are clear demonstrations of a commitment to UHC.
Together we must make sure the "no one is left behind" and universal health coverage becomes a reality, not just in Kenya but throughout Africa. This will be key to reaping a demographic dividend, in the world's youngest continent.
Related
Popular in the Community