Homeowners Will Suffer Equity Loss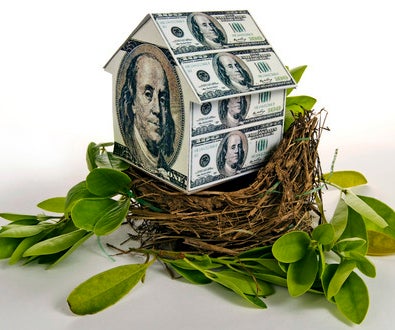 When a company is valued in excess of a billion dollars, it carries weight in its industry. So it is with Zillow, launched in 2006 to serve as an online database of homes to help sellers find buyers and buyers find homes. But Realtors now accuse the company of breaking its longstanding promise not to compete with them after it introduced a new program connecting buyers and sellers direct. They also say this program will cost homeowners millions in equity.
Real estate agents see this as a fight for survival. More than 22,000 signed an online petition in its first 14 days online demanding that Zillow discontinue the program. They say that Zillow, a company they empowered and trusted, is taking advantage of them.
The Storm Brewing In Real Estate
Zillow's billion-dollar business model is based on real estate professionals providing their listings at no cost and, in many cases, purchasing advertising as well. Without Realtor support, Zillow wouldn't exist.
For reference, here's the value proposition and promise the company provided in 2015, quoted directly from the Zillow website:
● The vast majority of Zillow's revenue is derived from selling advertising to real estate agents — agents are our customers. What business has ever succeeded by eliminating its customer base?
● Our expertise is in building websites and apps, not selling real estate.
● The Zillow Group executive team is on the record countless times saying that we have no desire to put agents out of a job or become a brokerage.
● We've spent tens of millions of dollars over the last decade developing a consumer-friendly Web platform that can connect consumers to agents. It doesn't make financial or even common sense to throw that all away.
● Technology will never replace real estate agents. The home buying/selling transaction is too complicated, too infrequent, too expensive and too emotional for the human element to be removed.
Realtors say Zillow broke its promise with a program called "Instant Offers" that is being tested in Orlando and Las Vegas. It connects home sellers with Zillow-chosen investor groups that agree to buy homes direct and close quickly, bypassing local Realtors.
To participate in Instant Offers, homeowners enter information about their home on Zillow's website to receive an immediate offer to purchase from a Zillow-approved investor.
The Zillow buyers are institutional firms like Offerpad that offer sellers a fast cash sale in exchange for a price calculated to earn the investor a profit on resale. Home sellers who accept investor offers pay an 8-9% "service" fee -- significantly higher than a standard real estate commission, with none of the associated service and protection.
Homeowners who request an Instant Offer receive a CMA (Competitive Market Analysis) from a real estate agent who pays Zillow for this privilege. These agents hope sellers will reject the investor bid and list with them instead.
Within two weeks after Zillow announced the Instant Offers program, more than 22,000 Realtors had signed the petition demanding that Zillow discontinue the program. They say connecting buyers and sellers direct is real estate brokerage activity and a clear violation of Zillow's longstanding commitment not to compete.
The tension between Zillow and real estate agents goes back many years. Realtors have long complained about Zillow's inaccurate Zestimates, valuing homes with online data and algorithms, with no physical walk-through or neighborhood assessment. Realtors say it is impossible to accurately value a home without a physical inspection so Zestimates mislead homeowners into pricing their homes incorrectly — losing equity in the process.
Realtors also objected when Zillow sold agents "positions" on its website next to listed homes. This redirects some buyer inquiries away from listing agents to agents who pay Zillow. Realtors say this damages their sellers because buyers get information from agents who have never seen the home.
For many Realtors, Instant Offers is the last straw. Kristin Gragg, a Phoenix Realtor observes, "It's one thing to compete fair and square, but Zillow broke its promise not to compete at the expense of real estate professionals who empowered its brand."
One of the fears concerning Zillow's Instant Offers is that homeowners will unknowingly sell significantly below market without the advice of a Realtor, appraiser, or attorney. Naturally, the investors' goal is to resell the properties for a profit, virtually requiring that Instant Offers are below market offers.
Zillow argues that Instant Offers is not brokerage and does not require a real estate license because Zillow does not earn the 8%-9% service fee. According to Inman News, state authorities are investigating Zillow in relation to laws that require real estate licensing.
What are Realtors doing to send a message to Zillow? The petition at StopZillow.com is vocalizing their anger and concern. In full disclosure, the author of this article drafted that petition, which accumulated more than 22,000 signatures its first two weeks. After 50 years in real estate, I am admittedly sympathetic to the Realtors' cause.
Some Realtors say now is the time to start a unified and national Realtor-owned, Realtor-managed multiple listing service (MLS). Will Zillow's latest move cause Realtors to pull their listings and go down this road? Only time will tell, but one thing's for sure… trouble is brewing in real estate.
Popular in the Community