A man who filed a lawsuit claiming two real estate agents used his house as a sex pad has released footage he said shows evidence of their trysts.
In Tuesday's episode of "Inside Edition," Richard Weiner says that, beginning in 2011, his north New Jersey home was listed above market value by Robert Lindsay, a former Coldwell Banker real estate agent, to discourage buyers and allow him to have sex with fellow agent Jeannemarie Phelan.
The home security recordings allegedly show the agents hugging and kissing each other in different rooms of the unsold home. Additional footage is X-rated, Weiner claims.
Weiner sued in December for compensatory damage for invasion of privacy, infliction of emotional distress, breach of contract and trespass of land according to the Bergen Record.
Lindsay and Phelan have since been fired from their jobs at Coldwell.
Lindsay filed a countersuit in January alleging that Weiner tried to blackmail the two agents into paying him $900,000 to keep quiet about the trysts, or risk having their sexual relations released to the media. The suit seeks $1 million in damages.
Weiner told "Inside Edition" the claims in the counter-suit are untrue, saying that he and his wife, "didn't ask them for a cent. We asked them for a meeting."
Weiner's suit claims that he and his wife learned about the rendezvous in January, 2013, after they witnessed intruders with flashlights on a live feed and called the police.
"The police opened the door to the house and found Lindsay pulling up his pants," the suit says. "Lindsay lied to police by telling them that he was there to prepare the house for an open house. … Instead, Lindsay and Phelan were at the house to have sex."
Before You Go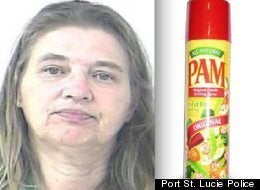 Bad Sex
Popular in the Community