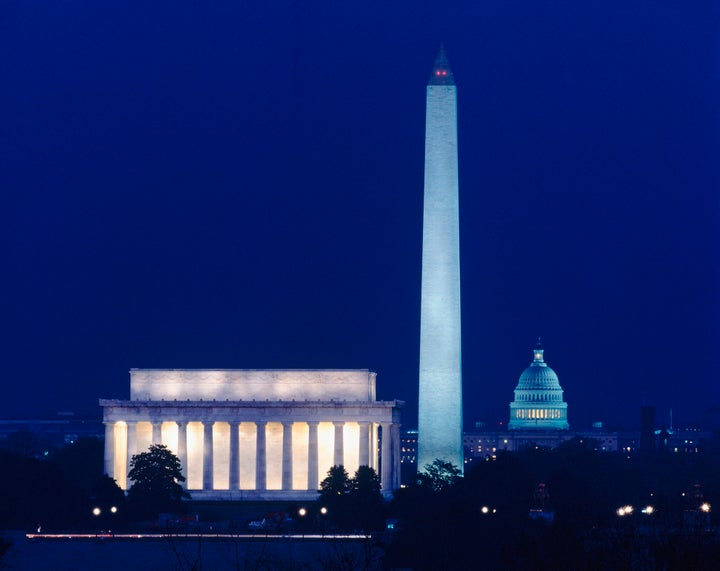 Thousands of atheists, agnostics, freethinkers, humanists and others who don't believe in God will flock to the National Mall in Washington this weekend for the 2016 Reason Rally, billed by organizers as the largest U.S. gathering of nonreligious people in history.
Saturday's main event is free and will feature appearances by science educator Bill Nye, entertainer Penn Jillette, physicist Lawrence M. Krauss and Rep. Tulsi Gabbard (D-Hawaii), among others, as well as a performance by members of the legendary rap group Wu Tang Clan. The rally is bookended by advocacy meetings of secular organizations and lawmakers, which took place on Thursday and Friday, and a mini-convention on Sunday.
Organizers said they expect around 30,000 people at the Lincoln Memorial on Saturday, where speakers will discuss the importance of keeping church and state separate, and of using reason and science -- not supernatural religious beliefs -- to guide politics and public policy. Issues of LGBT equality, climate change and reproductive rights -- all frequently challenged on religious or anti-science grounds -- also will be in the spotlight.
This year's gathering follows up on the 2012 Reason Rally, which drew a crowd of around 10,000 people to Washington in an effort to show that nonbelievers -- a growing and diverse group of religious "nones" -- could present a unified front ahead of the 2012 election.
Four years later, amid another presidential campaign, the loud religious overtures that often saturate primary contests have passed. Donald Trump, a Presbyterian who apparently thinks people believe him when he claims to read the Bible more than anybody else, is the presumed Republican nominee. In November, he'll face either Hillary Clinton, a Methodist who occasionally speaks about her faith, or Vermont Sen. Bernie Sanders, who is Jewish and has religious beliefs that are a little harder to pin down.
But the Reason Rally isn't held just because the nation no longer faces the prospect of a president Ted Cruz or Ben Carson, both proud evangelical Christians who took borderline theocratic tones during the GOP primary campaign.
"That's the reason we're holding this in an election year," Lyz Liddell, executive director of the Reason Rally Coalition, told CNN. "We want to see reason taking precedence over religious-driven ideology."
That hope extends beyond the White House.
There are more than 500 members of Congress, and not a single one has publicly expressed that he or she doesn't believe in God. Only one member — Rep. Kyrsten Sinema (D-Ariz.) — lists herself as religiously unaffiliated. More than 90 percent of Congress identifies as Christian.
Meanwhile, nearly one-quarter of Americans place themselves in the broad category of religious "nones" — those who are religiously unaffiliated or simply don't believe in God.
Saturday's Reason Rally will give nonbelievers an opportunity to celebrate their views and push back against the stigma that has kept them out of political life. Organizers said they also hope it will demonstrate to lawmakers that the secular community has become a powerful voting bloc that can no longer be ignored.
Before You Go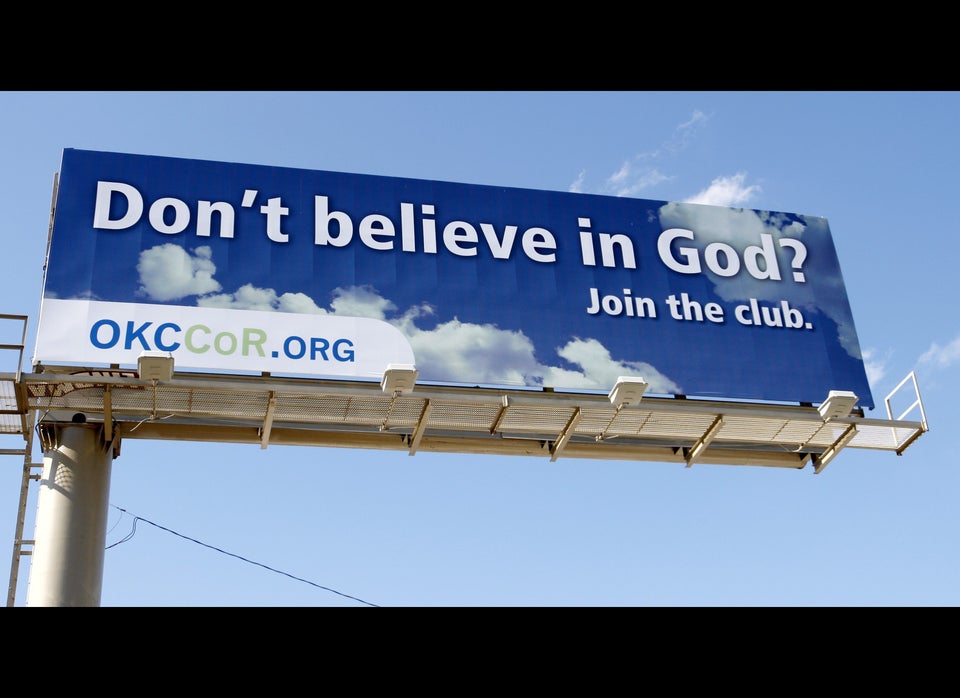 Atheist Billboards
Popular in the Community