Thousands of people turned out Saturday on the National Mall for the 2016 Reason Rally, an event that had been billed as the nation's largest gathering of atheists, agnostics, nonbelievers and others advocates for secularism and the separation of church and state.
The Huffington Post caught up with speakers and rally-goers to get their thoughts on the state of the secular community, as well as the event's broader political significance.
While recent surveys have shown rapid growth in the number of religious "nones" -- people who identify as religiously unaffiliated or simply don't believe in God -- this segment of the U.S. population remains woefully unrepresented in Congress. Out of the more than 500 congressional representatives, not a single one has publicly expressed that he or she doesn't believe in God. Only one member — Rep. Kyrsten Sinema (D-Ariz.) — lists herself as religiously unaffiliated. More than 90 percent of Congress identifies as Christian.
Many people see this is as a product of the continued stigmatization of atheists and other nonbelievers, which has made politicians hesitant to speak openly about their nontraditional religious beliefs.
While the Reason Rally attracted a diversity of opinions about religion and how to describe their personal views, they all appeared to agree that it's possible to be good without a God. Or with one. Or more than one. Whatever floats your boat.
Video produced by Christine Conetta.
Before You Go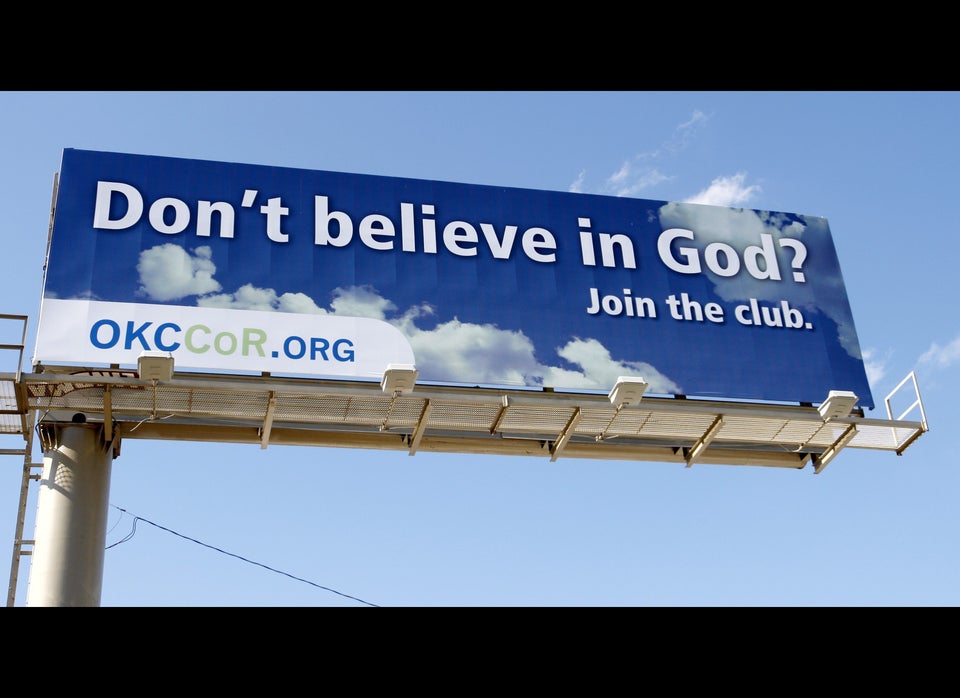 Atheist Billboards
Popular in the Community