Whether it's fall, winter, spring or summer, Connecticut is always picturesque. From its idyllic waterfront parks, to the quaint farms in the countryside, to the bustling urban centers, this state has something for everyone. Oh and did we mention it's home to the best pizza in America? NEED WE SAY MORE? Didn't think so.
Connecticut has the perfect fusion of urban and rural.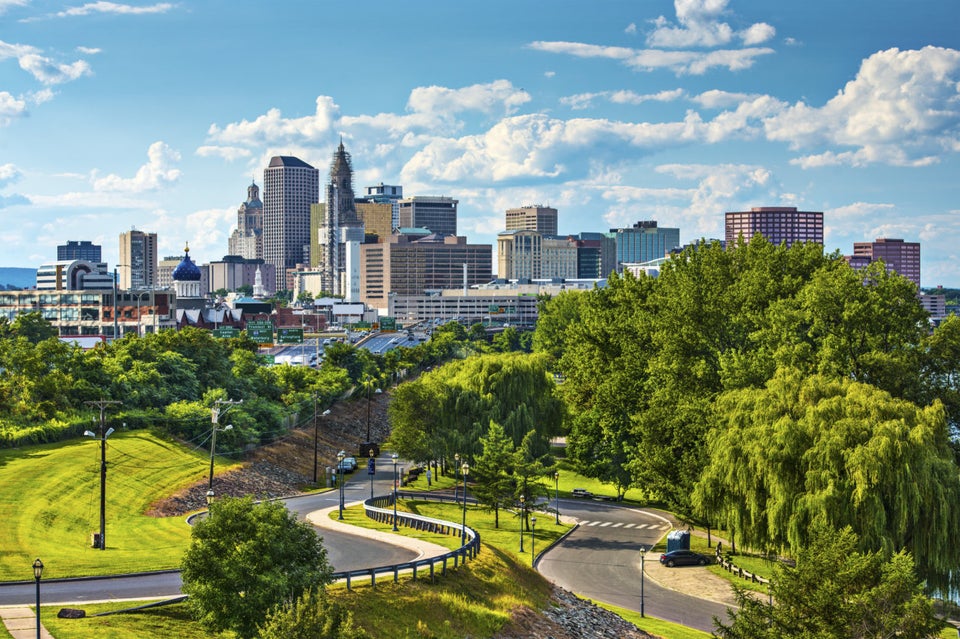 Sean Pavone via Getty Images
The scenic waterside views and lighthouses are truly one of a kind.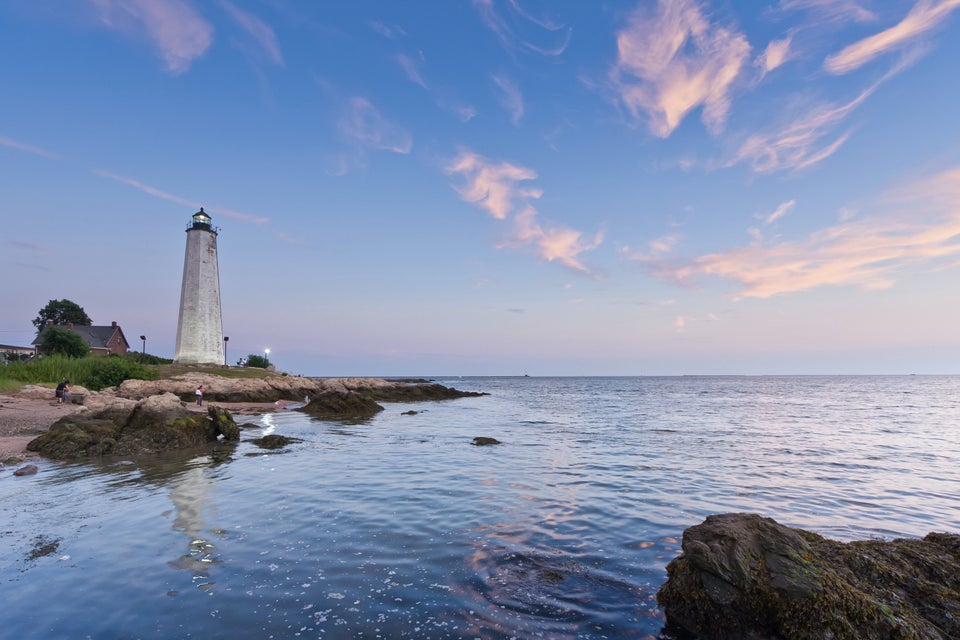 The fall foliage is postcard-worthy. Seriously. It's the best there is.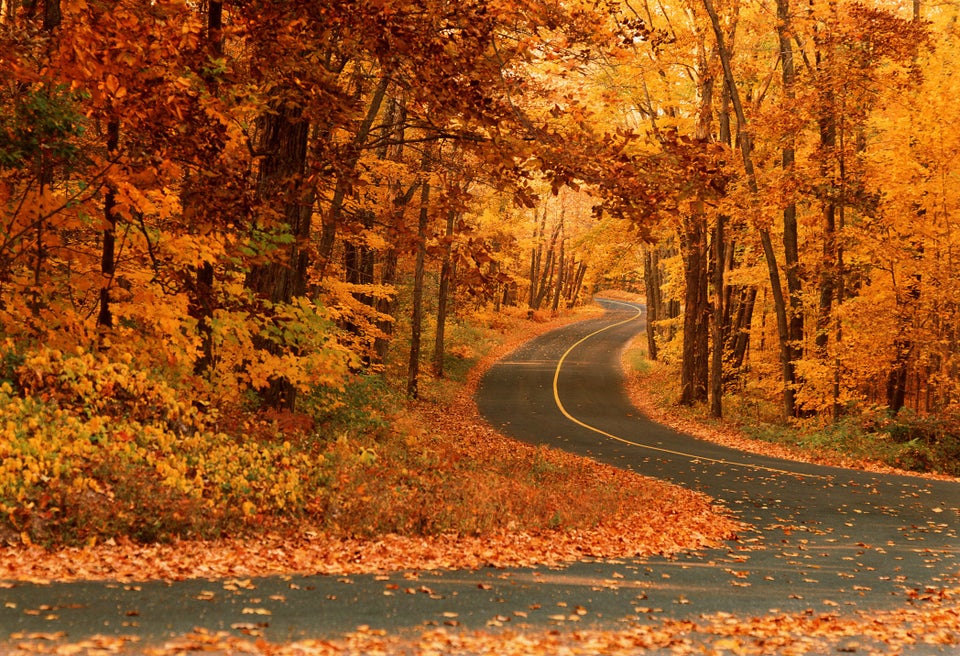 Gary Buss via Getty Images
The best pizza in America is located right in New Haven. And YES IT REALLY IS THE BEST OF THE BEST.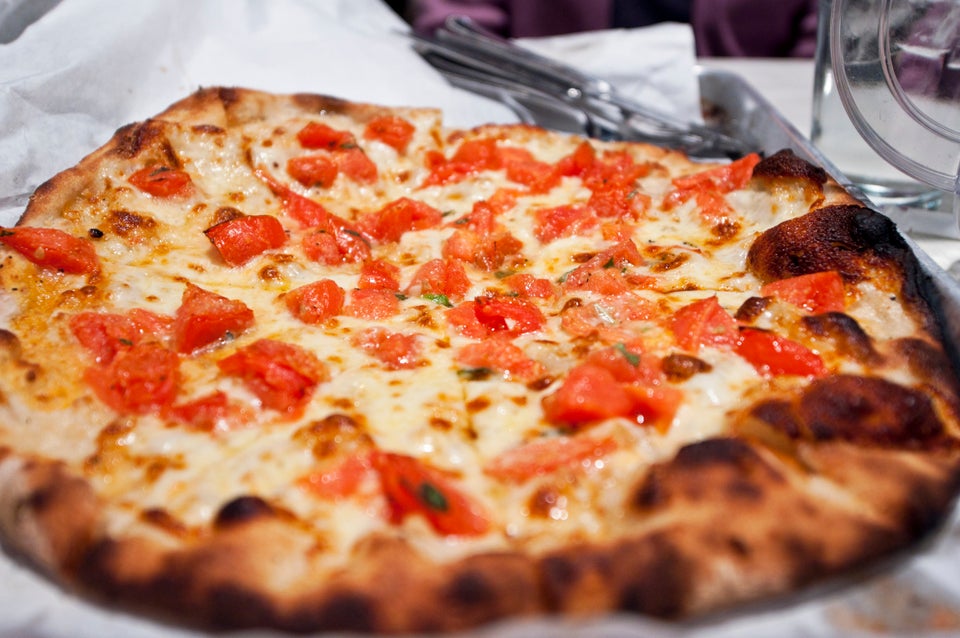 Image by Michael Talalaev via Getty Images
Spring comes in full-bloom every year and cherry blossoms line the streets.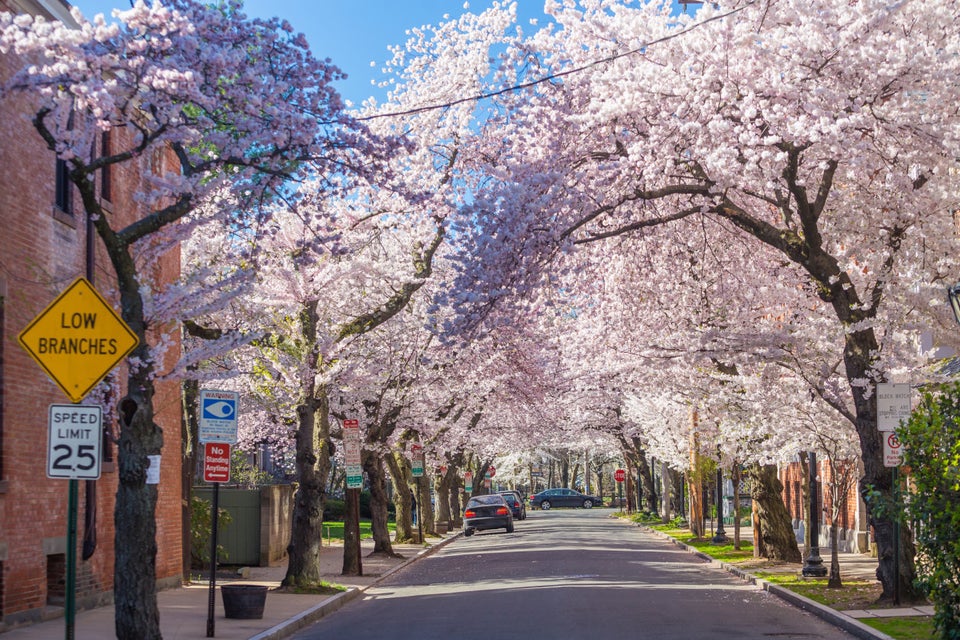 f11photo via Getty Images
During every holiday season, Connecticut parks become the definition of a winter wonderland.

Enzo Figueres via Getty Images
White picket fences and old-school colonial constructions give Connecticut neighborhoods a quaint, vintage feel.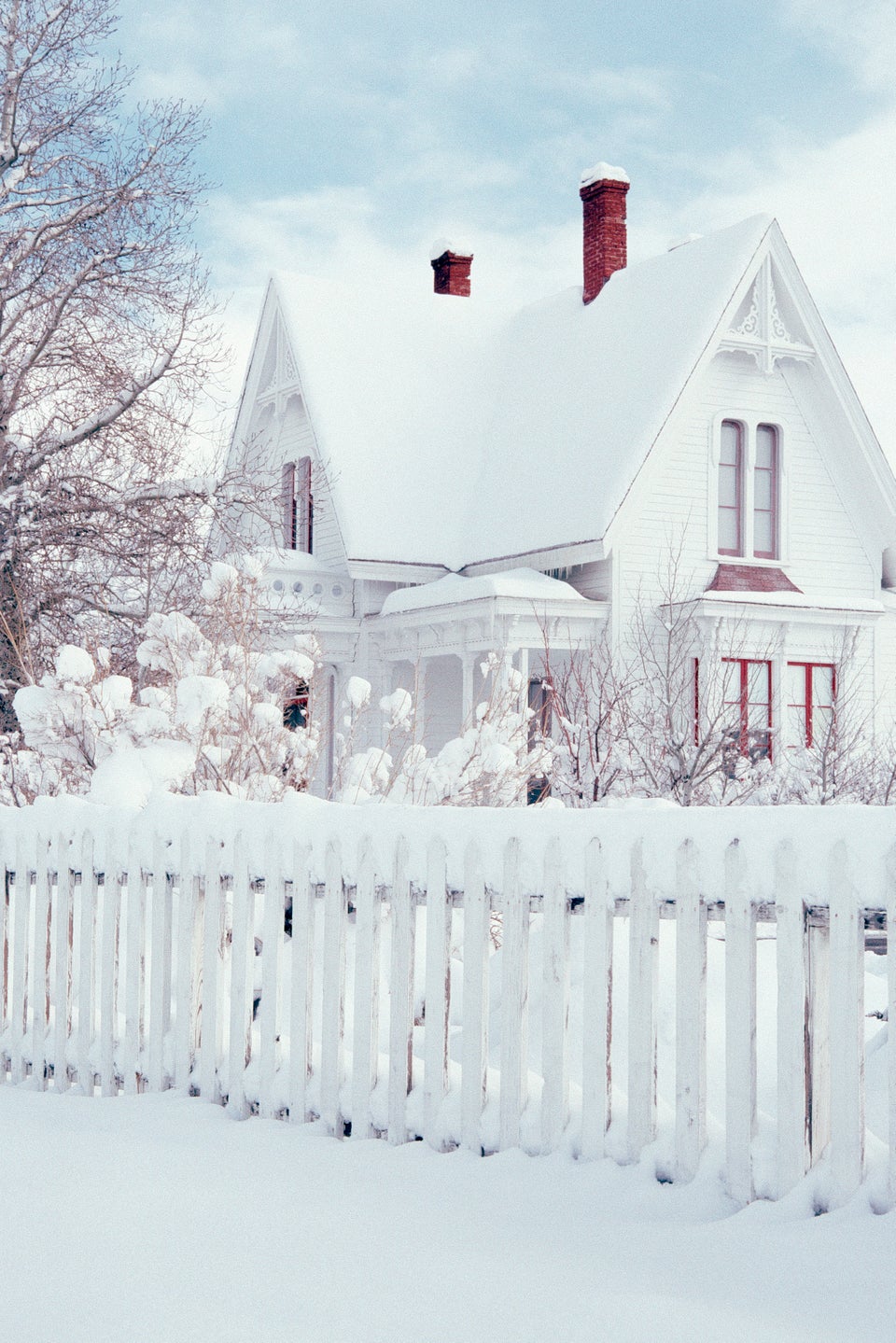 Mark Gibson via Getty Images
There are dozens of breathtaking lakes like Lake Waramaug, or Candlewood Lake, where you can fish, swim, and enjoy the sunset.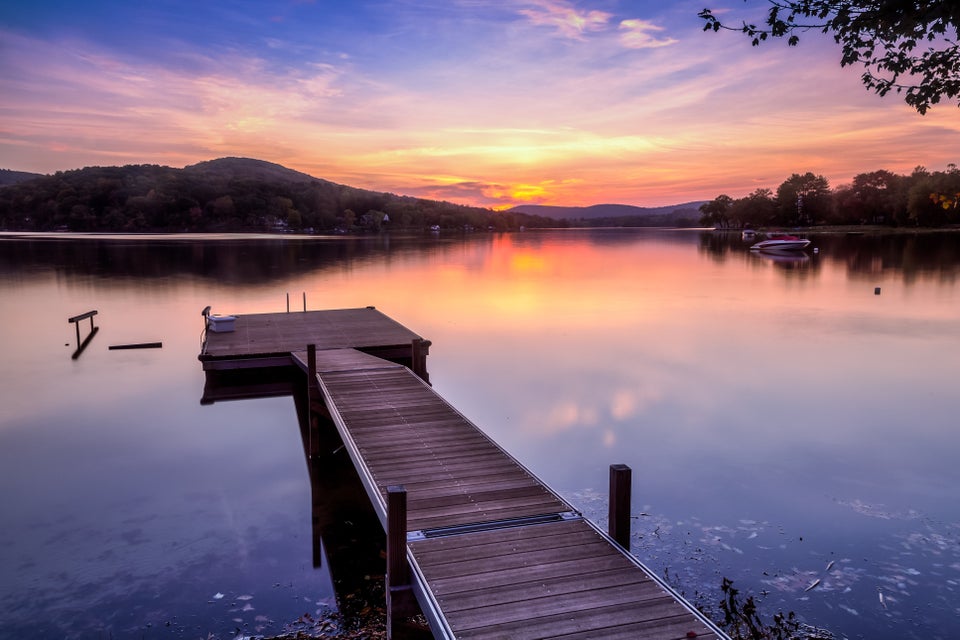 Enzo Figueres via Getty Images
Because Connecticut is on the coast, you're spoiled with some of New England's finest beaches like Silver Sands State Park in Milford and Rocky Neck State Park in East Lyme.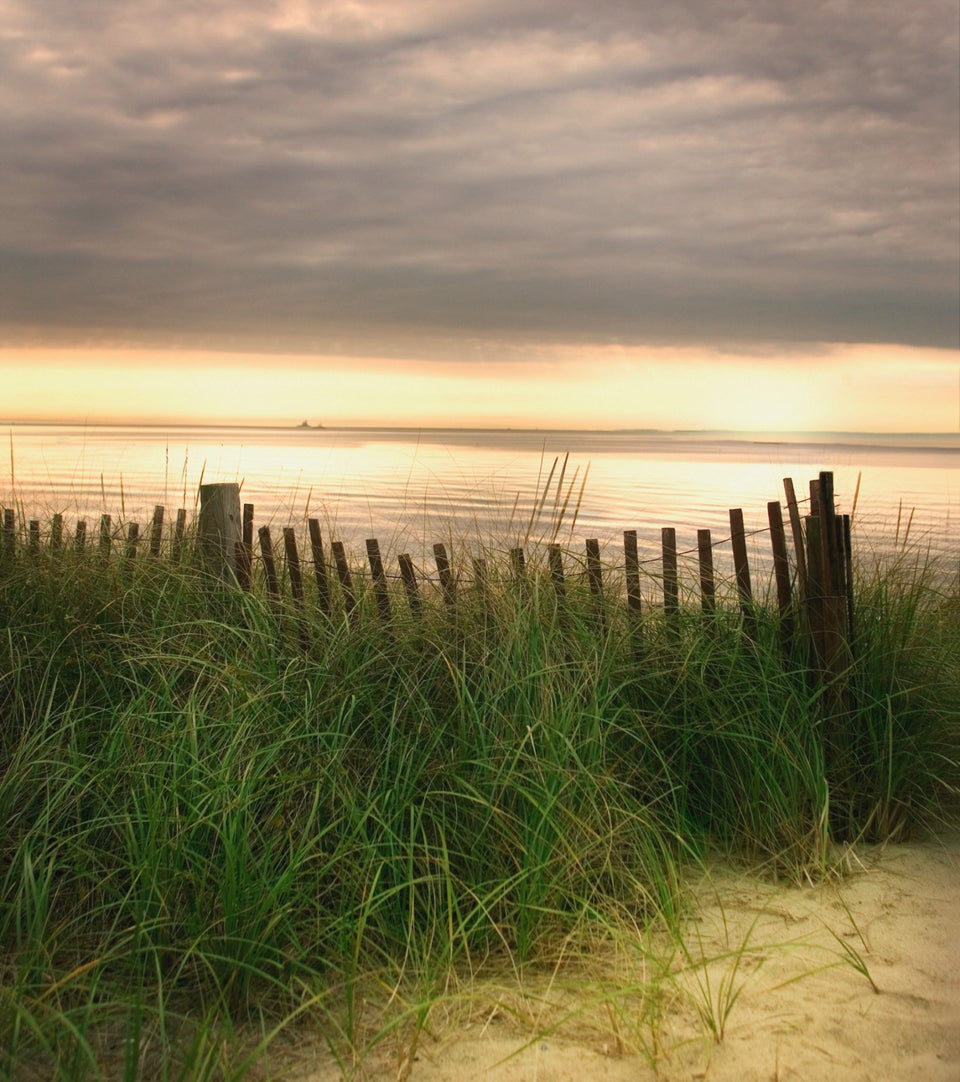 Sam Diephuis via Getty Images
Some of the most beautiful and prestigious college campuses are in Connecticut like Yale, University of Connecticut, Connecticut College, and Wesleyan.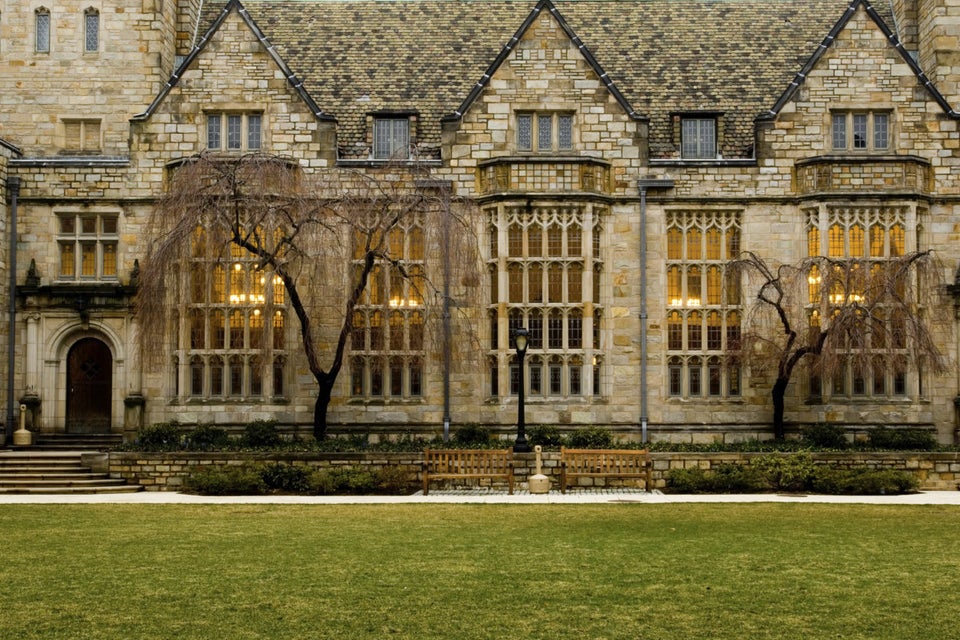 Natalia Bratslavsky via Getty Images
Not to mention UCONN has the most successful women's basketball teams in the nation, which obviously ups Connecticut's cool factor by a million.
Town parks along the Long Island Sound make for the ultimate picturesque weekend stroll.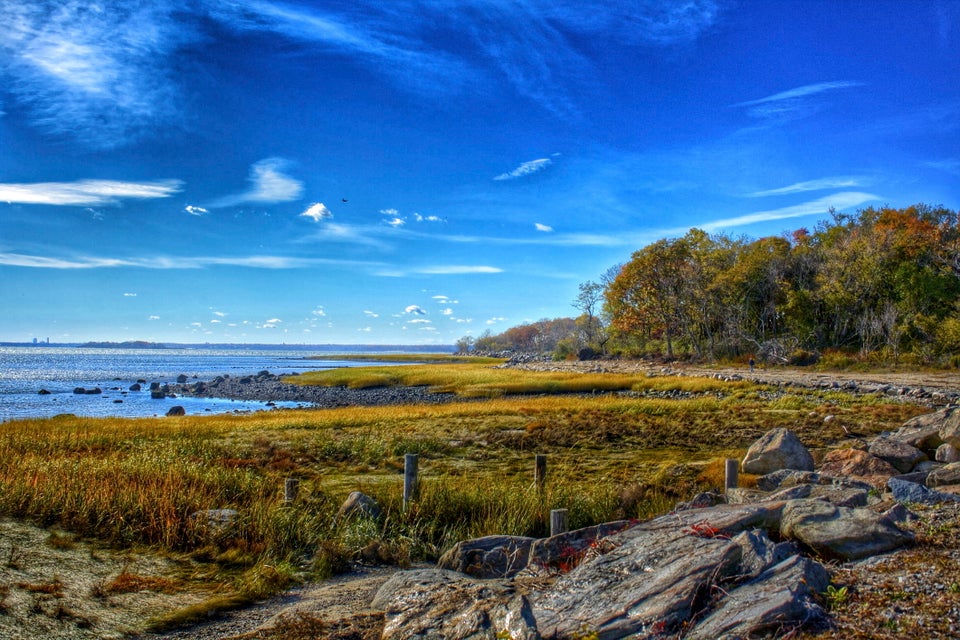 Ashley_Minkus via Getty Images
If you ever get bored of the countryside, there are plenty of bustling cities to entertain you like Hartford, New Haven, or Stamford.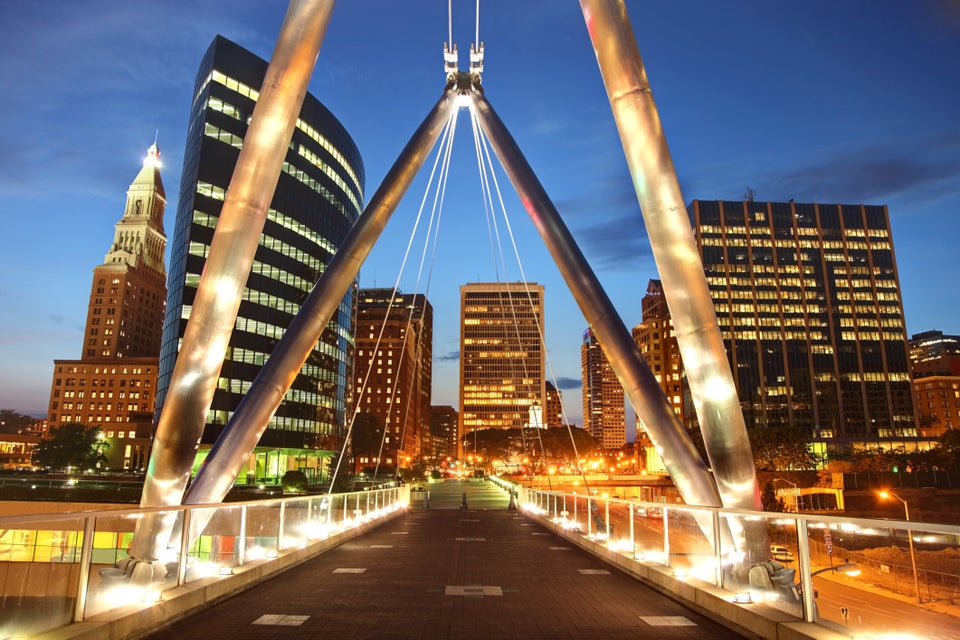 DenisTangneyJr via Getty Images
There are gorgeous waterfalls and endless hiking opportunities. Just look at how pretty Enders State Forest is, guys. IT'S BASICALLY THE GARDEN OF EDEN.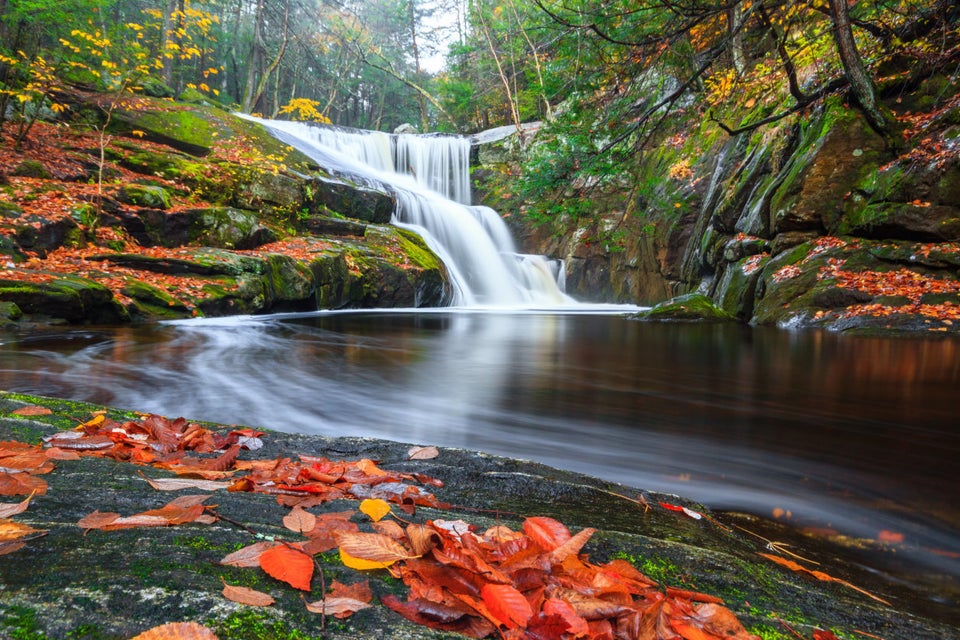 Photo by Bryan Bzdula via Getty Images
You can sail the Long Island Sound.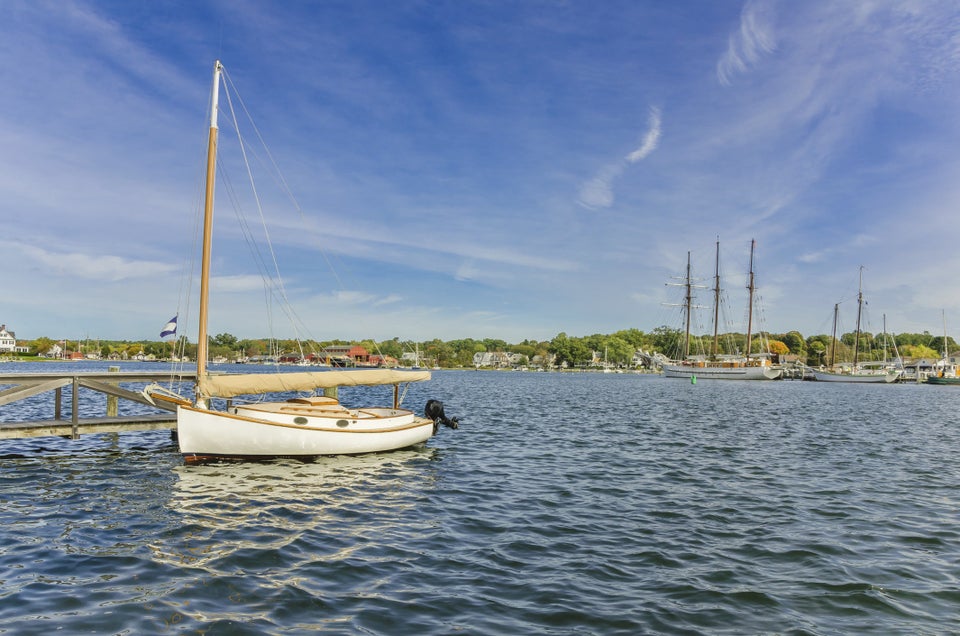 AlbertPego via Getty Images
You can become a fly fishing master and catch your own dinner, like this duo did in West Cornwall.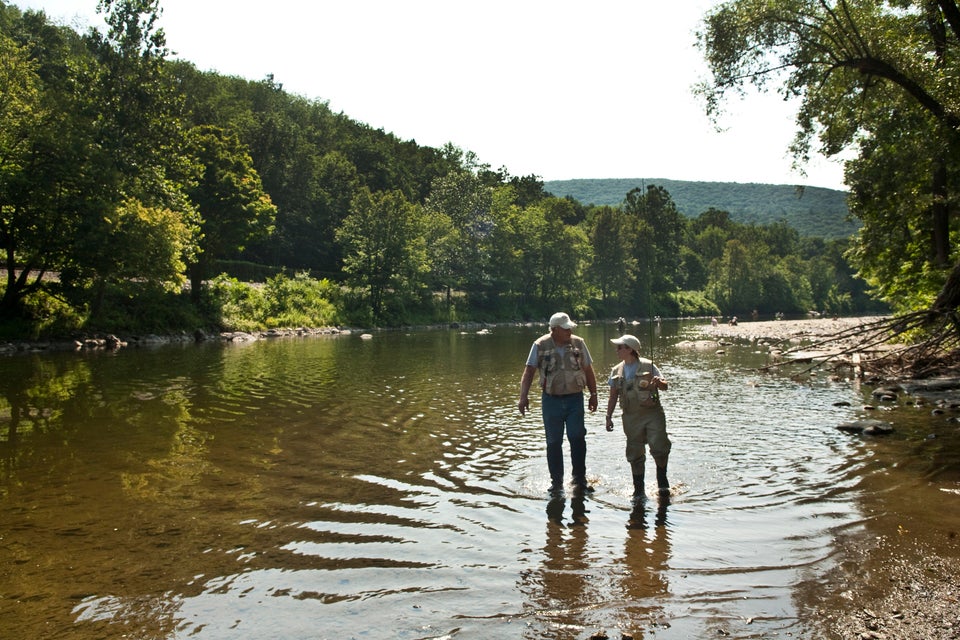 Hartford Courant via Getty Images
All that nautical activity means one thing: AMAZING FRESH SEAFOOD FOR DAYS.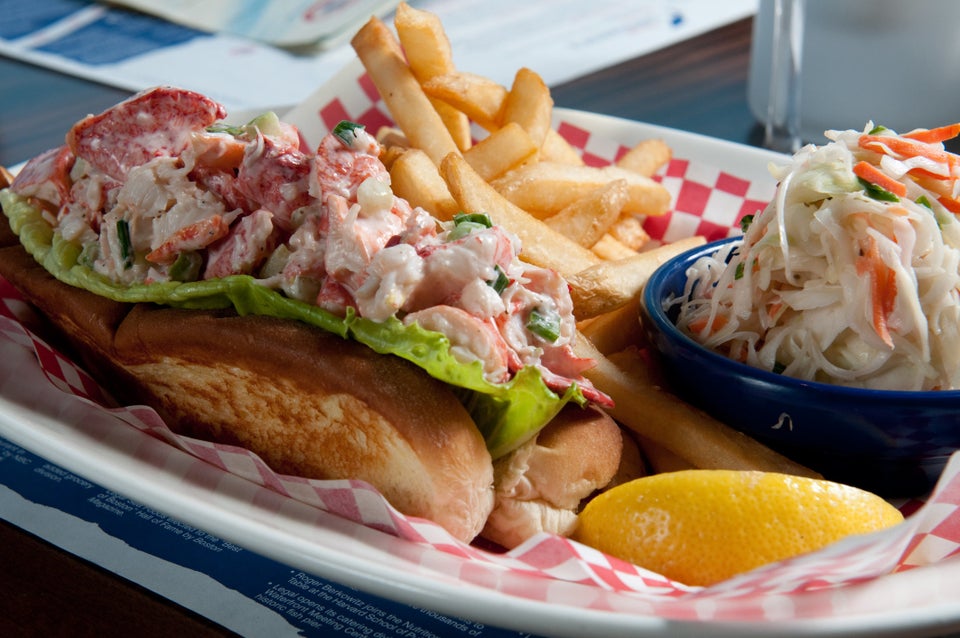 otokimus via Getty Images
If anyone doubts Connecticut has a party scene, just take them over to Mohegan Sun or Foxwoods Resort Casino.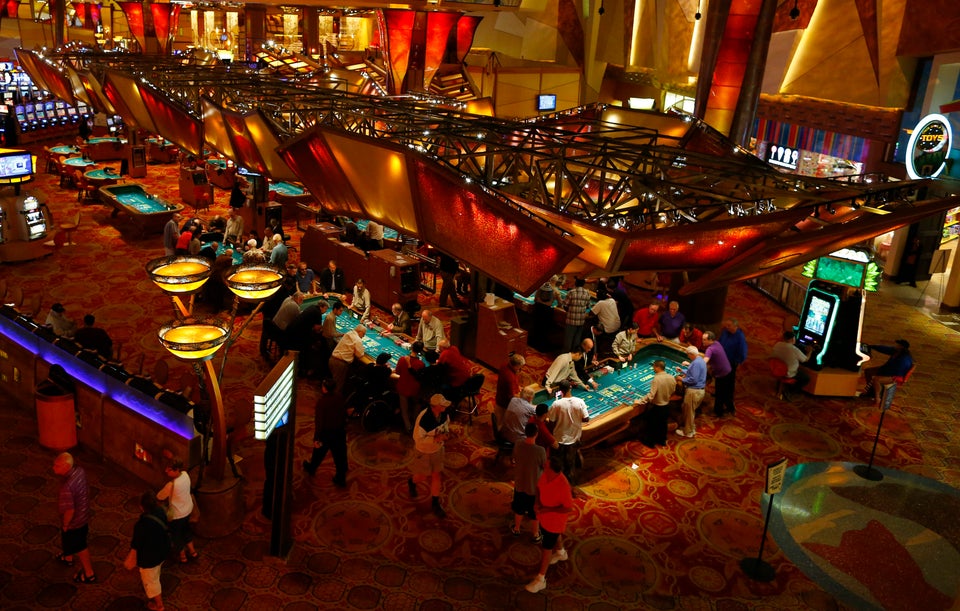 Boston Globe via Getty Images
There's plenty of historic architecture to feast your eyes on, like Saint Michael's in Litchfield.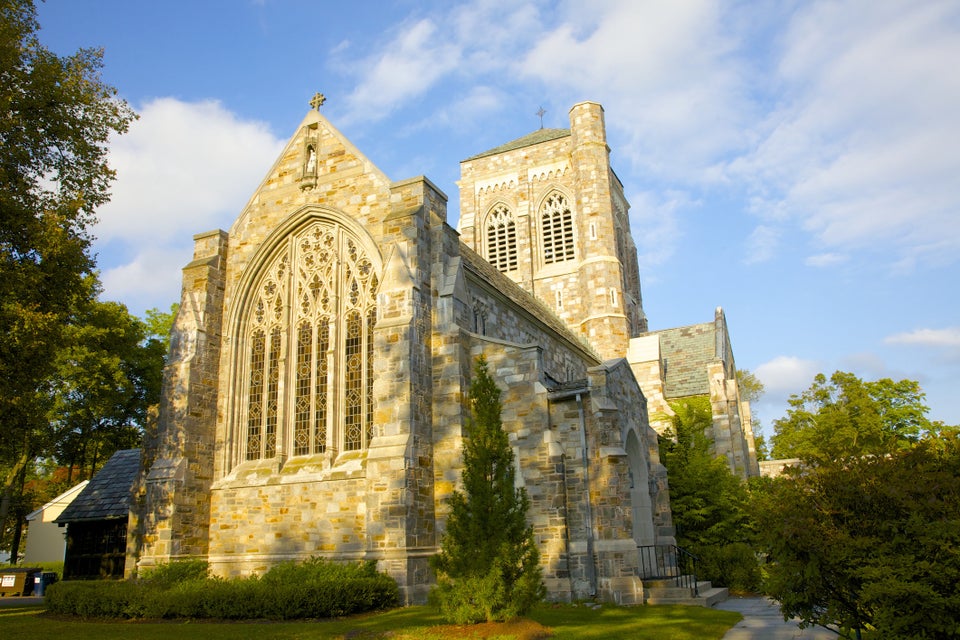 Barry Winiker via Getty Images
There are endless landmarks to see, like the Connecticut State Capitol building, and historic sights dating back to the 1600s.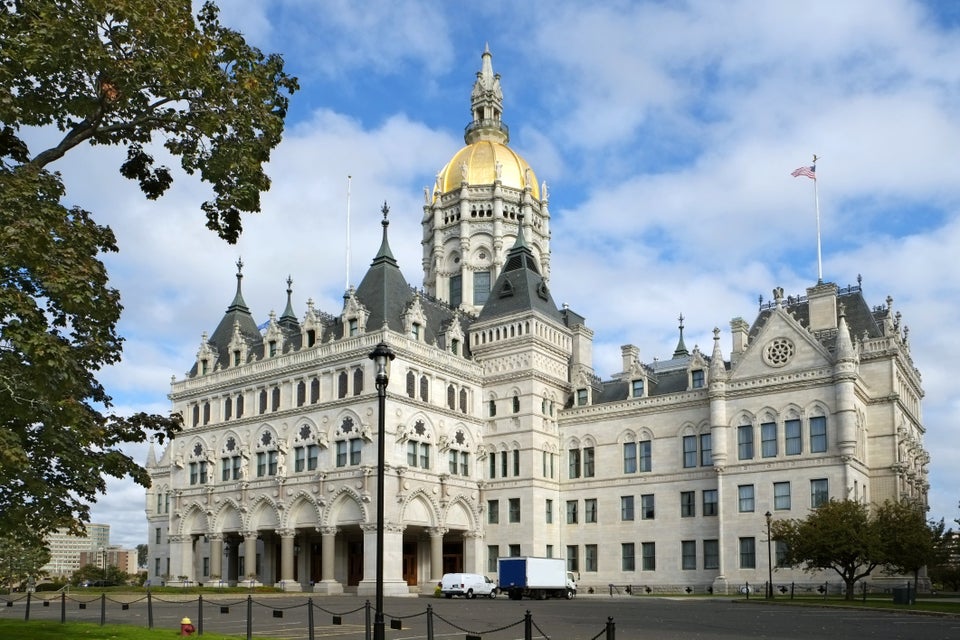 Dennis Macdonald via Getty Images
Let's not forget that the fictional town in "Gilmore Girls" is based in Connecticut. That's reason enough to love the state.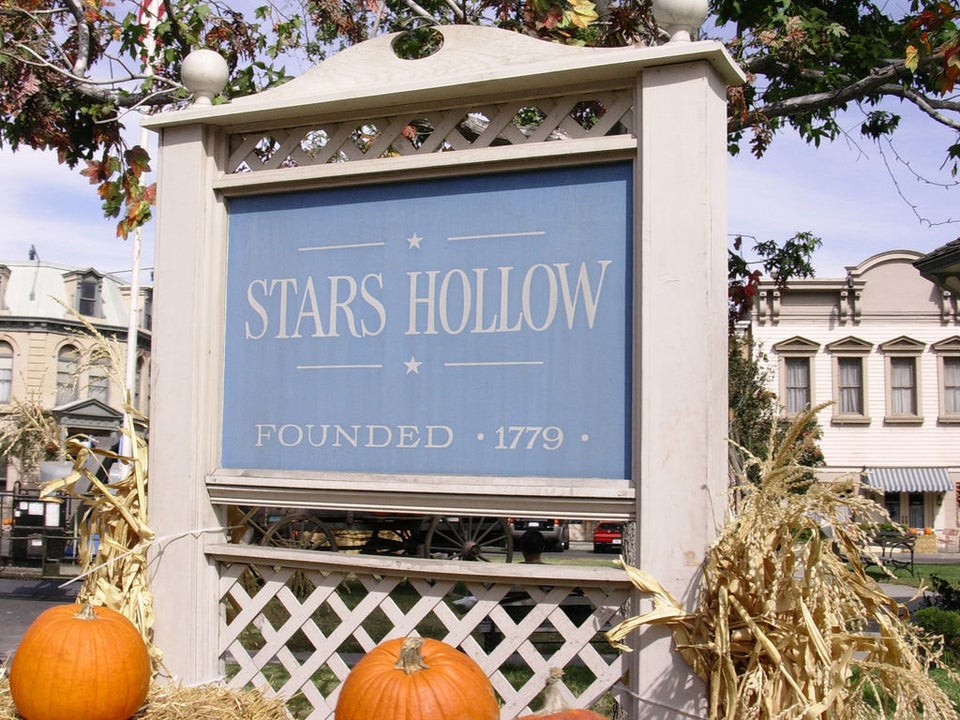 Warner Bros. / Gilmore Girls
Red barns and farmland make for a quaint escape from town if you're looking for a weekend getaway to Kent.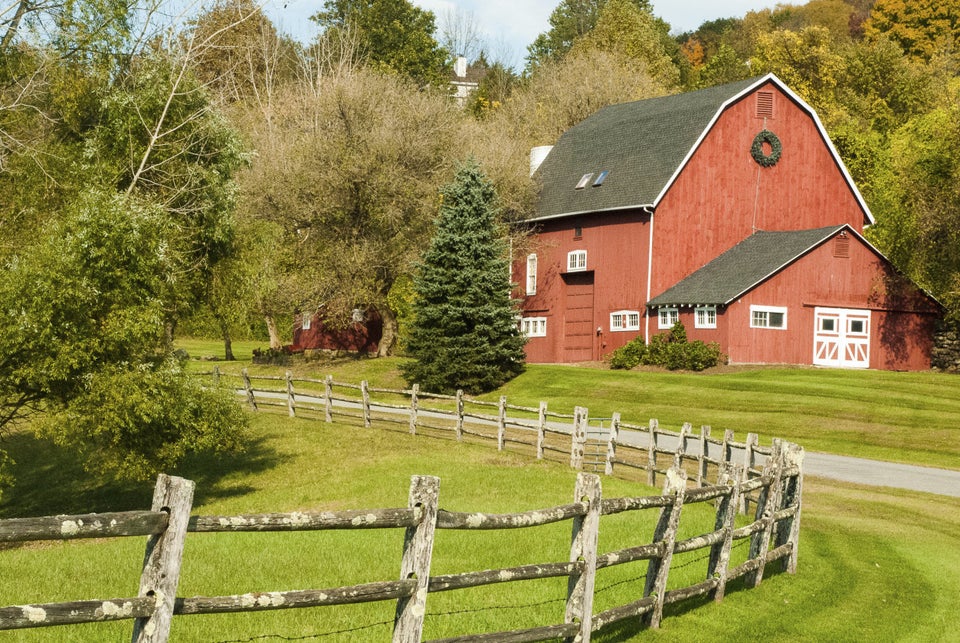 Robert_Ford via Getty Images
And every other town has a state of the art golf course.

Panoramic Images via Getty Images
Connecticut has plenty of vineyards that offer tastings and samplings for wine enthusiasts to enjoy.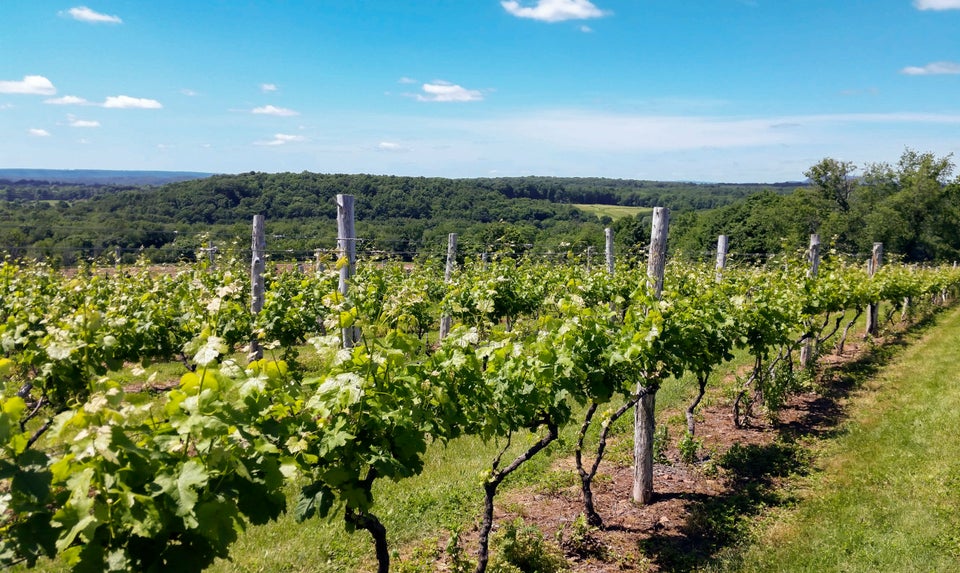 johnandersonphoto via Getty Images
It's no wonder celebrities like Meryl Streep, Daniel Day-Lewis, and Ron Howard have all chosen to make Connecticut their home. IT'S LITERALLY THAT AMAZING.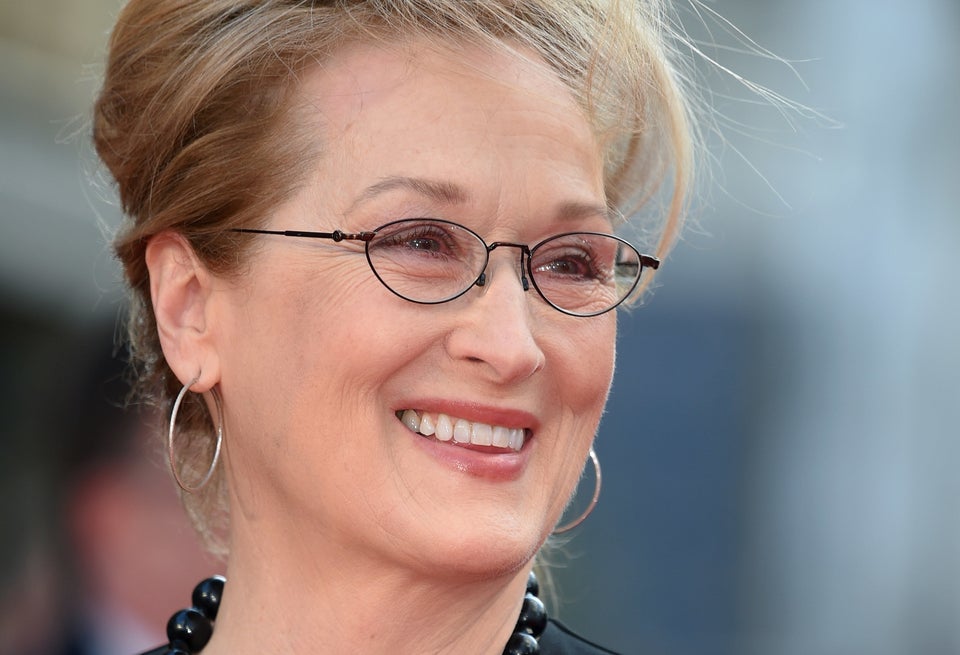 Karwai Tang via Getty Images
This article has been updated with an older example of Connecticut's historical landmarks.
Related
Before You Go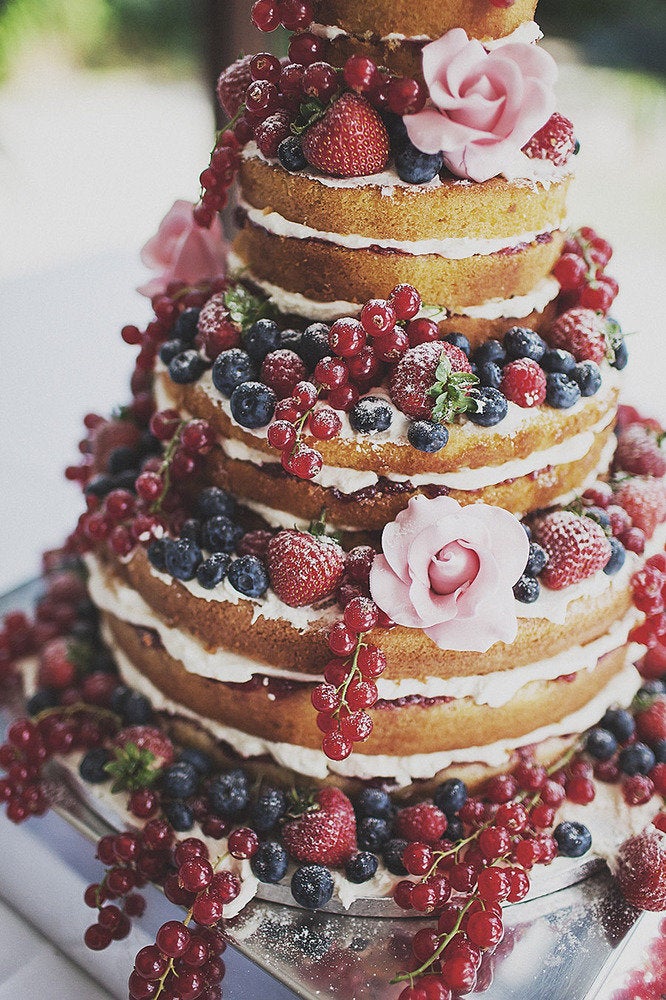 Wedding Cakes With 'Wow' Factor