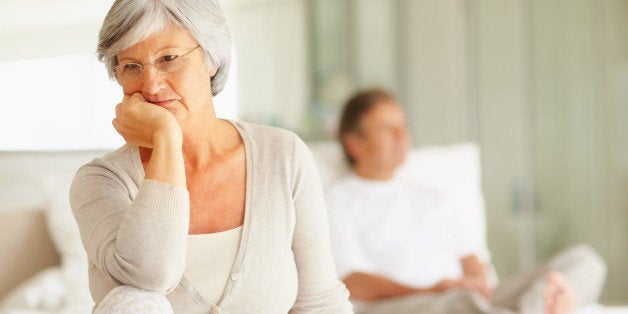 Like a lot of people, you probably think early retirement is the stuff dreams are made of. But before you buy into the scenario that has two silver-haired foxes walking along the tropical beach hand-in-hand, here are five reasons why retiring early is probably not going to happen for you:
3. Your early retirement plan includes a part-time job.
This idea will get you an official "Moonstruck" slap.
You silly goose; you can't work and collect at the same time! Well, you can, but it will cost you mightily. The way Social Security works is to reduce your benefits if you are working and earn more than the established annual limit. If you are younger than full retirement age -- if you were born between 1/2/1943 and 1/1/1955, your full retirement age is 66 -- and make more than the yearly earnings limit, your earnings may reduce what Social Security gives you; $1 is deducted from your monthly payment for every $2 you earn over $15,720 in 2015.
That work penalty goes away at age 66, not when you retire early and try to supplement your income with some part- or full-time work.
5. You only thought you launched the kids.
In the days of old, once the youngest kid graduated college, parents were done. That's right: After setting aside something for weddings and grandkids, basically you could begin living for numero uno. Back then, kids found jobs, got apartments of their own, and if graduate school was in the cards, it was on their dime. It just doesn't go down like that anymore. The highest rate of unemployment after teenagers is among 20- to 24-year-olds. It's a case of life imitating "Girls." Adult children stay on the family dole longer -- and for that reason alone, you likely won't be able to retire early.
Calling all HuffPost superfans!
Sign up for membership to become a founding member and help shape HuffPost's next chapter
BEFORE YOU GO
PHOTO GALLERY
Bankrate.com's 10 Best States For Retirement 2013