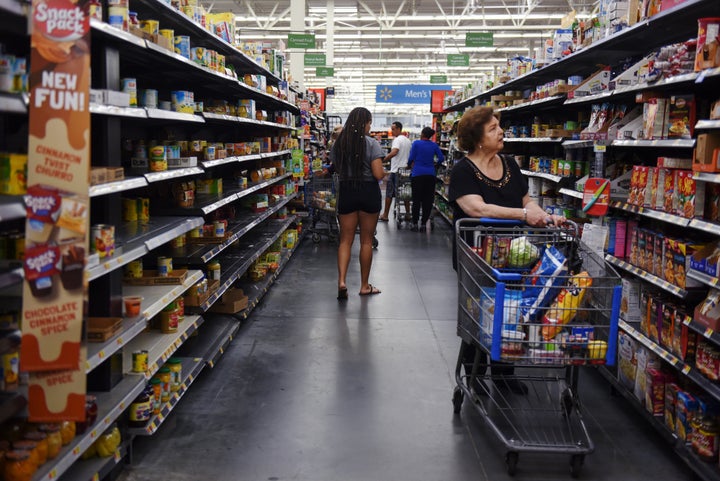 When Maggie and Scott Warner got their evacuation orders, they figured they'd head inland. The plan was to pack up their four children, the two international exchange students who are living with them and their golden retriever, and drive the 130 miles from their home in Wilmington, North Carolina, to Raleigh.
Then they learned that Raleigh likely wouldn't be spared from Hurricane Florence's damage. The Warners thought about going north to Richmond, Virginia, about four hours away, but decided that wasn't a safe bet either.
So the couple decided to stay put.
"We just made the decision that we were going to ride it out," Maggie Warner told HuffPost by phone. "It's hard to find places to go."
Hurricane Florence was downgraded from a Category 4 to a Category 2 storm on Wednesday, but meteorologists say it could still cause catastrophic flash flooding that could put millions of people at risk and cause billions of dollars in damage in North and South Carolina, according to AccuWeather. The hurricane is expected to bombard coastal areas with torrential rain and high winds, with the eye of the storm likely landing near Wilmington on Friday.
The Warners said they're going to continue to keep a close watch on the hurricane updates but feel pretty confident about their decision to stay in their home despite the grave warnings. They didn't feel like there was a safe place to escape within driving distance, they said, and they worried about heavy traffic and running out of gas on the highway. They wouldn't consider leaving their dog behind, and it's often difficult to take pets to hotels and other places. Flying was out of the question: Last-minute tickets would have cost them $600 each. And if they did leave, it could be days or weeks before they would be able to return home, and they were worried about what would happen to their house.
More than 1 million people along the southern East Coast are under mandatory evacuation orders, and many others were asked to voluntarily evacuate. Wilmington is one of the areas under a voluntary evacuation request. The Warners said their neighbors are "split" ― about half headed out of town, the rest stayed put.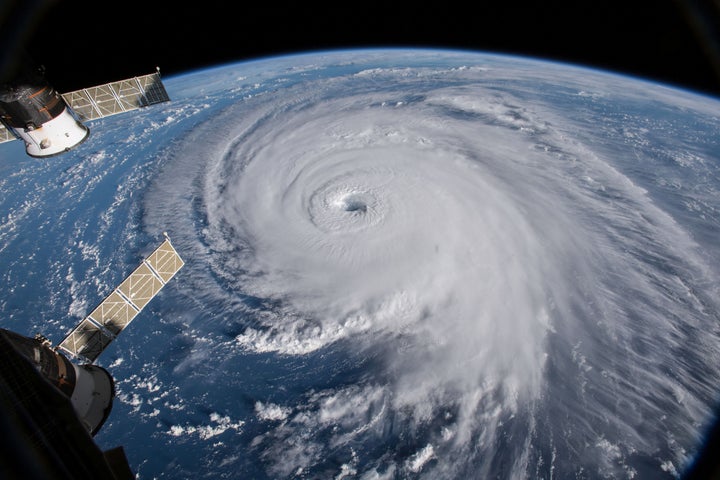 Historically, when a major storm hits, many residents don't have the luxury of quickly uprooting, even if that means facing serious danger.
People without access to cars can't drive out of town. Bus tickets can be pricey and plane ticket prices usually skyrocket during natural disasters. It's not a reliable form of transportation either. More than 1,000 flights out of the Carolinas and Virginia have already been canceled. People who do have vehicles may not be able to afford gas for a long-distance drive, or gas stations could run out. Oftentimes, the roads are just as treacherous, if not more so, than the storm itself.
That's why Texas officials didn't order residents to depart before Hurricane Harvey barreled through the state last year. At the time, they thought the risks associated with a mass evacuation were more alarming than those posed by the storm itself, the L.A. Times reported.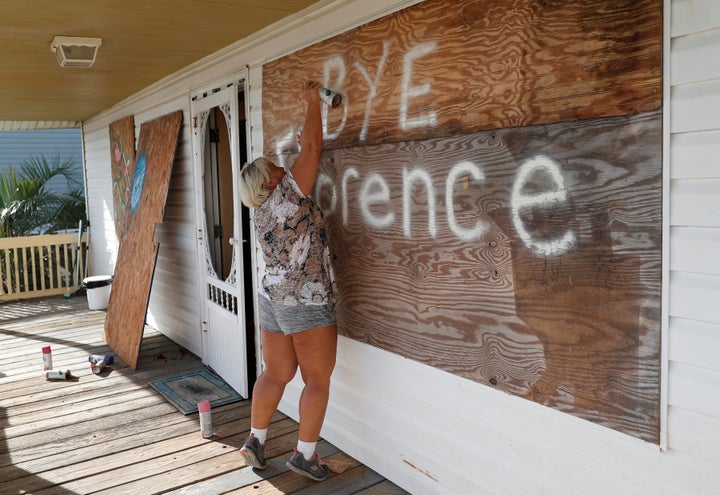 Then there's the issue of finding a place to go. The ever-changing forecasts make it difficult for residents to identify a place where they're guaranteed safety. It also means spending additional funds on hotels or apartment rentals, if there's not family or friends to stay with.
Health issues also come into play. People who are sick, have disabilities or are elderly may not be able to withstand a grueling journey out of town.
Vulnerable populations perhaps face the most risks when a storm hits and they can't vacate. When The Rehabilitation Center at Hollywood Hills in Florida lost power to its air conditioning during Hurricane Irma last year, eight elderly residents died. Another six died in the following weeks. Twelve of those residents succumbed to heat exposure, and those deaths were ruled to be homicides.
Nursing homes are taking extra precautions to properly prepare their facilities and residents for Hurricane Florence. Spring Arbor Senior Living in Cary, North Carolina, plans to "maintain business as usual," Jessica Roberts, community relations coordinator, told HuffPost. The facility has 74 residents and may take in seniors from neighboring communities in need. The building has a generator, and the staff has stocked up on food, supplies and medication.
Even still, those who don't evacuate before huge storms are often criticized for "choosing" to stay behind. A 2010 study from Northwestern University found that the majority of observers looked favorably on Hurricane Katrina victims who left, calling them "hardworking and self-reliant." Those who didn't leave were described as "lazy, negligent and stubborn."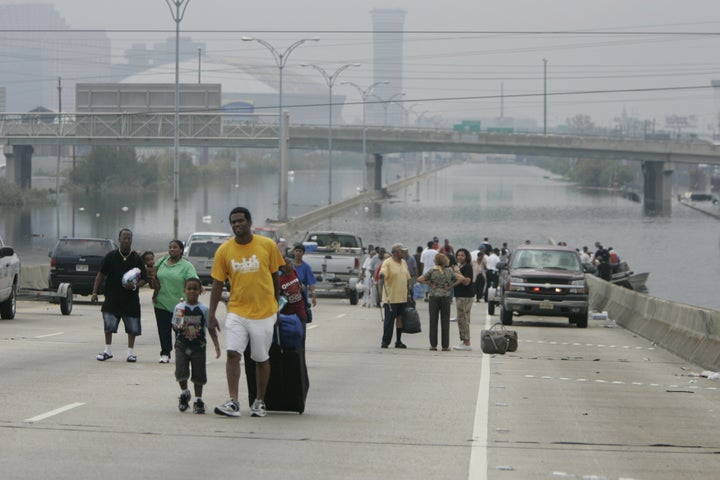 That wasn't reflected in the figures.
As Hurricane Florence looms, Maggie and Scott Warner are doing everything they can to adequately prepare. They purchased a generator and loaded up on medication, food and water. They cleared out the patio furniture and did loads of laundry. They don't have hurricane windows and haven't boarded up their house. But there are areas in the home without windows where they can seek refuge if they need to.
"We certainly don't want to put our lives or the lives of our children in jeopardy," Maggie Warner said. "But sometimes, it's more difficult to leave than it is to stay."
Related
Popular in the Community