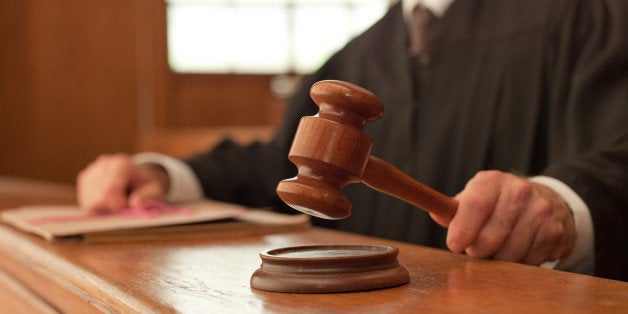 Stan and Sarah had been married for nearly a decade when Sarah started to suspect Stan was cheating on her. Her suspicions were eventually confirmed, not by Stan, but by her gynecologist who diagnosed Sarah with genital herpes.
Since Sarah had been tested for STDs a few years ago when she was pregnant, and had no other sexual partners except for her husband, she concluded that her infection must have come from Stan. When she confronted him about it, Stan admitted that he contracted herpes from an extramarital sexual partner, but was too ashamed to tell Sarah about it. Because they had sex so infrequently, he had thought the risk of spreading herpes to Sarah was extremely low.
In the aftermath of this bombshell, Sarah and Stan attended marriage counseling, but it was unsuccessful, and Sarah filed for divorce in New Jersey under the no-fault grounds of "irreconcilable differences."
When Sarah finally told her attorney about the STD, she was surprised to learn that in New Jersey she could also file a "marital tort," a civil claim seeking monetary compensation for punitive damages related to the herpes infection. Sarah followed her attorney's advice and won a sizable settlement, completely separate from the assets she acquired in her divorce.
There is no doubt about it, the events leading up to making the decision to divorce can hurt, with many spouses left feeling deeply injured by the breakdown of their marriage. However, in some situations, such as Sarah's, the wounds suffered in divorce go far beyond normal feelings of betrayal and enter the legal territory of marital torts, or "marital wrongs" inflicted by one spouse on the other.
Infecting a spouse with a sexually transmitted disease is one of the more common forms of marital tort. Other harmful and egregious acts that fall into this category include physical assault and battery, intentional infliction of emotional distress, "Battered Wife Syndrome," marital rape, invasion of privacy and wiretapping. If one or more of these grounds are believed to exist, the victimized spouse can choose to file a martial tort claim. As the courts explain, tort exists to "redress the violation of important norms, compensate victims and discourage unsafe behavior."
In other words, if evidence shows a tort was committed, the spouse at fault will need to pay up.
If you have never heard of marital tort before, it may be because the ability for spouses to sue each other due to sexual assault or an obtained STD is a relatively new phenomenon in the United States. In the past, husbands and wives were unable to take action on these kinds of issues, mainly due to the centuries-old notion that wives were "property" of their husbands. Legally, this was known as the concept of inter-spousal immunity.
Marital tort cases first emerged as viable in 1961 when the New Jersey courts, in Orr vs. Orr, declared the notion of "inter-spousal immunity" to be an outdated concept; followed by a series of cases culminating with the 1979 Supreme Court case of Tevis v. Tevis. Court rulings with marital tort claims in other states have followed suit.
"We are convinced that extreme and outrageous conduct by one spouse which results in severe emotional distress to the other spouse should not be ignored by virtue of the marriage to the aggressor," the court wrote.
In Missouri, the courts considered in Sotirescu v. Sotirescu whether a spouse is entitled to a file a civil claim for marital tort in addition to a divorce proceeding. The case was based on a wife filing a separate tort claim for injuries she suffered from physical abuse on the part of her husband. In their decision, the court of appeals ruled that she could file both a divorce and a claim of marital tort because "there are distinct differences between the division of marital property between spouses and awards of damages for an injury."
As for how much can be recouped in a tort claim, we can look to the outcome of Pohle v. Cheatham in Indiana. According to court documents, the wife was awarded $100,000.00 compensatory and $100,000.00 punitive damages after the court determined that her husband (ex-husband at the time of the case) had made public sexually explicit photos they had taken together over the course of their marriage.
Getting back to Sarah and Stan, in the recent Louisiana case of Meany v. Meany, the Supreme Court there awarded $125,000 to a divorced wife who claimed that her former husband had transmitted herpes simplex virus type II (genital herpes) during marriage.
If you think you have grounds for filing a marital tort claim, be aware that doing so can be complicated without proper legal guidance. Some states allow marital tort claims to be filed during a marriage, others have strict rules allowing for tort claims only in conjunction with a divorce filing. The rationale for this is that any awarded damages can simply be pulled from the guilty spouse's asset column. In some cases, criminal charges can be pressed at the same time, which may be appropriate in the context of sexual violence and domestic assault and battery.
If you are already divorced, be aware that many states have marital tort statutes of limitation in place. For example, in New Jersey, there is a two year statute of limitations on suing for tort on the grounds of physical abuse. In any tort cases that move forward, litigants should anticipate a high level of judicial scrutiny when it comes to examining the evidence for their claim.
Still, for spouses -- both wives and husbands -- who find themselves in situations where the wrongs that led to a broken marriage have crossed the line into wrongs that require legal action, filing a tort claim is a powerful way to feel like justice has been served.
Related