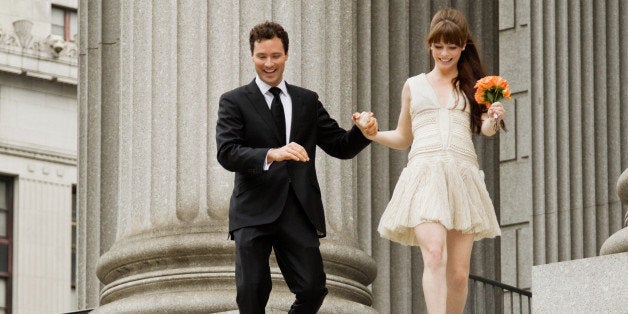 And they aren't alone! On Tuesday, we asked our readers why they chose to forgo the fanfare of a big wedding celebration in favor of a low-key elopement. While many cited stress and frustration with wedding planning, others had different reasons, such as concerns about money and family drama. Scroll down to see why an elopement was right for them. Then, tell us why you decided to elope in the comments below.
I eloped because my husband is in the Navy and was stationed 3,000 miles away. We had been together for less than a week, but we were in love. We still are...and we aren't in debt for a huge wedding, either. It was the best decision I've ever made. - Rachel, 23, of Kentucky
I always wanted to be married, but even as a kid, I never bought into the big wedding mystique. I like attending them and I've been in a few, but personally, I never wanted the hassle and expense of planning one! The one-day payoff never sounded like it was worth the year-long beating to get there. So when my then-boyfriend proposed at Lake Powell, we prolonged our vacation for a couple days and went to Vegas. Elvis wedding, baby!! The friends who were with us on the houseboat trip served as attendants, and another friend drove up from Orange County with her two sons to witness the craziness. Came home to some disappointed friends and family members -– and five wedding receptions in two states. Twelve years and two kids later, I don't regret a single second of it but, ironically, my husband wishes we'd gone the Big Wedding route instead. Go figure. - Julie, 44, of Texas
We decided to elope simply because we felt weddings have lost the art of being about love. Not all, but many turn into a status symbol for both attendees and participants. Everyone has an opinion on how you should celebrate your day, and people get all bent out of shape because they were not invited. You sometimes feel obligated to invite someone you dislike simply because you're related or they are dating a relative. The bottom line, we don't need a room of witnesses to our love because just living our life together is a testament to that. Also, we are a gay couple and we did not want people focused on it being a so-called "gay wedding." So, we got our licence, we told no one except our witnesses and to the courthouse we went. We wouldn't have done it any other way :) - Brian, 33, of New York
My husband and I got married in secret because we didn't want to babysit/worry about the less "stable" family members on that day. We did not want to hear other people's opinions while planning the wedding. It meant our budget went A LOT further. The act of marriage was more important to us than a 'big' day. - Inga, 36, of Berkshire, U.K.
Sometimes a relationship has dramatic issues that your friends and family know about. We had a few rather large bumps in the road that made people think that we shouldn't be together. Many people on my side don't particularly like my now-husband, but we didn't care. We decided to go out and do what made us happy. Our elopement was happy and drama-free with just the two of us and an officiant who looked like Santa and Conan O'Brien all wrapped into one. There were no disapproving looks or uncomfortable encounters and it was cheap. Now when we recall the day we got married, we remember a joyous moment where we were married by Conan Clause. - Jessica, 27, of Ohio
So many reasons come to mind but perhaps the biggest was because we were also buying our first home at the time and blowing a lot of money on one day just didn't seem like a smart financial move. We were able to afford a nice honeymoon trip by skipping the expensive wedding and had a small informal party when we returned -- lots of fun without all the pressure of a big "performance." - Laura, 44, of Massachusetts
Julian and I wanted to get married more than anything. We work average-paying jobs and he is currently studying for the LSAT to get into law school. And we have a beautiful six-month-old named Liam. The expenses for a wedding are just too great and we didn't want to sacrifice waiting to get married until we could afford a wedding. The standards for weddings these days are so high that with what little extra money we have, we could never reach the expectations. Julian and I have always believed that a big wedding doesn't make the marriage any better. So we settled on going to the courthouse surrounded by parents and siblings. It was a nice, relaxing day. Just how we wanted it. - Lavin
My now-wife and I chose to run away to Sri Lanka and elope rather than spend a fortune on a big wedding. We found the adventure of a tropical overseas elopement to be something that was unforgettably romantic and allowed us to concentrate on just us. Planning the elopement was easier than planning a big wedding because there were only two voices of opinion and no insane costs involved. There were also no guests, meaning there was no need to create an invite list, which avoided hurting people's feelings. The day was so great. We went swimming in the morning and then for a walk, before having a traditional Buddhist ceremony at sunset. A perfect day and in total the ceremony only cost AUD$1,200 (roughly US$1,073), including venue hire, celebrant, legalities, photographers, videographer and the night's stay. No debt, no family arguments, no stress. - Daniel, 30, of Australia
Click through the slideshow below for 15 celebrity couples who eloped.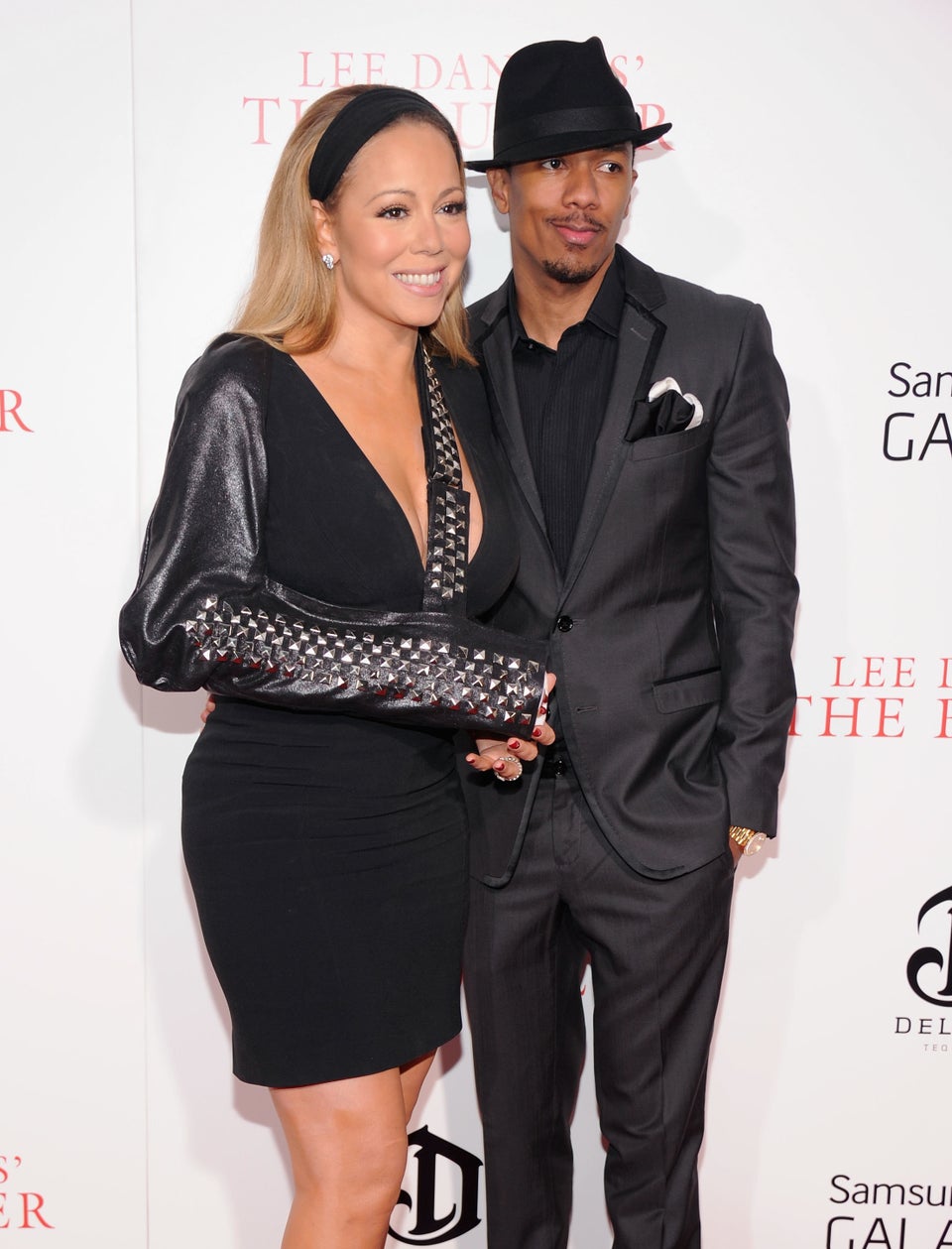 Celebrities Who Eloped
Related