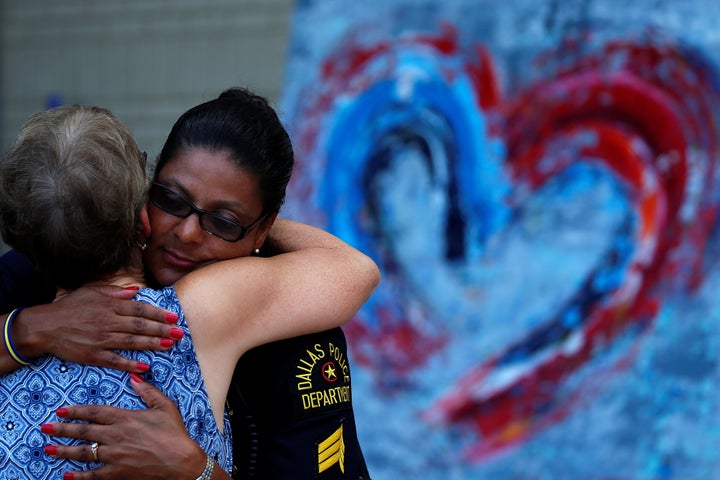 The police shootings of Philando Castile and Alton Sterling, the murder of cops in Dallas and Baton Rouge, the Bastille Day terror attack in Nice, the Munich mall shooting: by any measure, July has felt overstuffed with bad news.
The psychic toll of all this bad news is real. "Violent media exposure can exacerbate or contribute to the development of stress, anxiety, depression and even post-traumatic stress disorder (PTSD)," as HuffPost's Carolyn Gregoire has written.
One common response to the negativity is what's known as "compassion fatigue" – basically, emotional burnout from processing too much stressful information.
"Compassion fatigue is sort of an ironic condition," Dr. Charles Figley, a Tulane University psychologist who specializes in trauma, told The Huffington Post. "Bad news weighs on our minds because it introduces uncertainty; we want to shut it out. But then we become stressed because we are not able to help the people who are suffering."
So at the tail end of a month defined by major ― and majorly depressing ― news, here are some stories that might have escaped your notice.
REAL LIFE. REAL NEWS. REAL VOICES.
Help us tell more of the stories that matter from voices that too often remain unheard.