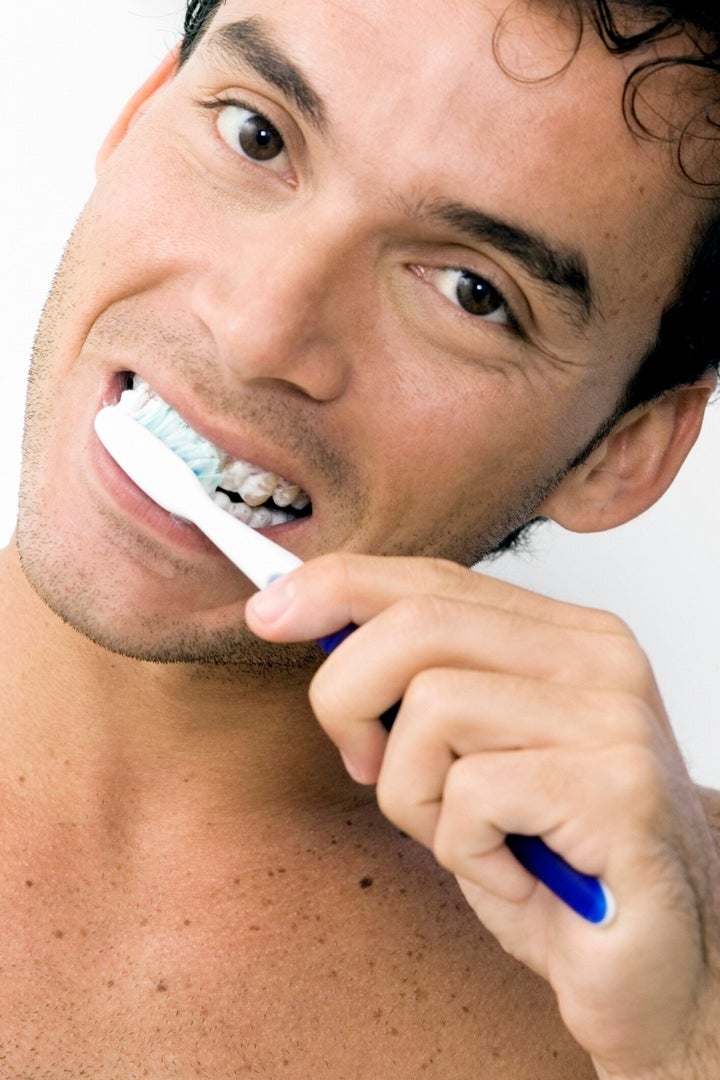 Taking good care of your teeth at every stage of life is a good way to avoid painful toothaches, expensive trips to the dentist and tooth loss in old age. But there is another powerful reason to practice good oral health: It can affect the health of your whole body. Research shows that the bacteria that cause tooth decay and gum disease in your mouth may also play a role in heart disease and stroke. And there is some evidence that tooth loss before age 35 may be a risk factor for Alzheimer's disease. (1)
The Mouth/Body Connection What does brushing and flossing have to do with the rest of your body? Your mouth is the gateway to your body -- and it's not a very pristine gateway. It's filled with bacteria -- in fact, there are more bacteria living in your mouth than there are people on earth. (2) Most of these bacteria are harmless, and good oral care plus the body's immune system can keep the bad bacteria in check. But if you neglect oral health -- or if your immune system is weakened -- harmful bacteria can multiply. In just one day they can colonize every surface of your mouth and form a sticky substance called plaque on the surfaces of your teeth. Over time, acids in the plaque can cause cavities and gum disease. But the bacteria in your mouth can do damage elsewhere, too.
If you have gum disease or cuts in your gums from dental work, oral bacteria can enter your bloodstream and cause infection in your heart or lungs. Oral bacteria may also attach to fatty buildup in your arteries, increasing the chances of stroke or heart attack. Some research suggests that if your mouth is chronically inflamed due to severe gum disease, inflammation may cause swelling elsewhere in your body, including your arteries. It may also contribute to rheumatoid arthritis. Poor oral health probably won't give you heart disease or other diseases. But if you already have risk factors for certain diseases, it can increase your chances of getting them. (1, 2)
Beyond Brushing The rate of tooth decay in the U.S. has actually improved over the past 30 years due to advances in oral health care. But there is still a long way to go. Tooth decay is the most common chronic disease among kids and teenagers, and most adults show signs of gum disease. (3) The good news: There's a lot you can do to improve your oral health -- and by extension, support your overall health. The minimum is to brush and floss twice a day. Follow these additional tips and do your mouth -- and your body -- a favor.
1. Brush up on brushing (and flossing). Research shows that the average person spends about one minute brushing their teeth. In the process, they remove about 60 percent of the plaque. By investing a little more time and not much effort, you can do better. Aim for two minutes of brushing time. Brush the tooth surfaces nearest your tongue first, since they are more at risk for decay and you tend to brush best when you first start. Use a soft-bristled brush and fluoride toothpaste, and replace your toothbrush when the bristles look worn (about every three to four months). If you want to do an even better job, consider using a powered toothbrush. It does a better job of reaching the areas between your teeth, where the risk of decay is greatest. Careful flossing can remove some of this interdental plaque, but you can get even better results by using a small, interdental brush and toothpaste to scrub the inner surfaces of your teeth. (4, 5)
2. Rinse. Consider using an antimicrobial mouth rinse. Your teeth make up only about 20 percent of the surface area in your mouth. But harmful bacteria live in the other 80 percent too -- on your tongue, gums and other tissues, and in your saliva. Antimicrobial mouth rinse kills bacteria that are not on your teeth, but could easily move there. It also prevents and reduces plaque on tooth surfaces that are hard to reach with a brush or floss. (6)
3. Eat a healthy diet and limit snacks. If you eat five fiber-rich fruits and vegetables a day, it not only benefits your overall health, it also stimulates saliva flow in your mouth, and that helps remineralize tooth surfaces where decay is just beginning. Avoid snacks that are packed with sugar or starches. (3)
4. Avoid tobacco and limit your intake of alcohol. Smokers have a four times greater risk of developing gum disease than non-smokers. And tobacco use in any form -- including smokeless tobacco -- increases the risk of gum disease and oral and throat cancers. Heavy use of alcohol also increases your risk of oral and throat cancers, and the risk gets even higher when you use alcohol and tobacco together. (3)
Focus on Kids Research shows that exposure to plaque over a person's lifetime may be the key risk factor in dental diseases. (7) Helping your children develop good oral health habits early on will pay dividends for the rest of their lives. Talk to your dentist about the best way to protect your child's teeth and ask about dental sealants that can protect young teeth from decay. Encourage your kids to eat healthy snacks. And be aware of hidden dangers in their diet. For instance, sour candies may seem like a good choice because they contain less sugar than sweet candies. But in fact, their high acid content is very damaging to teeth. Sports drinks are also loaded with acid, but the danger doesn't stop there: Studies show that prolonged exposure to these drinks softens a child's dental tissue and tooth enamel. If your child consumes these candies or beverages, it's best to rinse with water soon after, and wait 45 minutes before brushing, since abrasive toothpaste can further erode the softened enamel. (8)
1. Mayo Clinic 2. TheVisualMD.com 3. Centers for Disease Control and Prevention 4. Claydon N. Current concepts in toothbrushing and interdental cleaning. Periodontology 2000. 2008;48:10-22.5. Yost KG, Mallatt ME, Liebman J. Interproximal gingivitis and plaque reduction by four inter-dental products. J Clin Dent. 2006;17:79-83.6. Gurenlian JR, The role of dental plaque biofilm in oral health. J Dent Hyg. 2007; (suppl):4-12.7. Boyens JV, Poulton R, Broadbent JM, et al. Dental plaque and oral health during the first 32 years of life. J Am Dent Assoc. 2011;142:415-426.8. American Dental Hygienists' Association