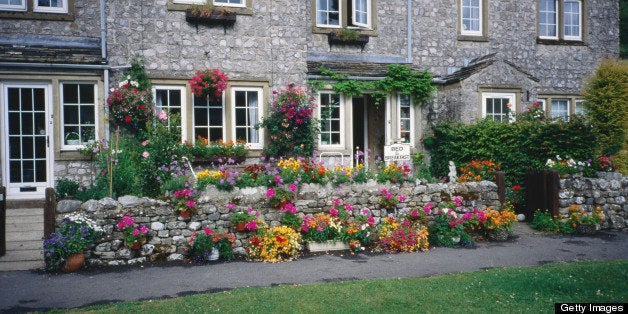 Spring is prime season for wedding and graduation-related travel, as well as a great time to start planning summer vacations. If you've already chosen your travel dates, booked your flight and are now looking for the perfect accommodations, you may want to take a second before pressing "Book Now" on your favorite hotel chain's website.
While a lot of hotels charge for standard amenities such as in-room Wi-Fi and parking, there are plenty of hotel alternatives such as inns, vacation rentals and bed and breakfasts, which typically provide these for free. According to TripAdvisor's Trip Barometer, travelers consider the following when booking accommodations:
•86% of travelers seek free in-room Wi-Fi.
•80% want a free breakfast.
At hotels, things that aren't on the bill add up too. When you account for customary hotel tips as reported by CNN Money, tipping can add up to $50-$75 or more for a week's stay.
Choosing to stay in a hotel alternative can save you big bucks on your next vacation. When you compare the cost-savings on amenities, in addition to perks such as a fresh-made breakfast each morning and complimentary wine tastings or happy hours, it's really a no-brainer.
Check out the Hotels vs B&Bs infographic for more cost comparisons, including an average night's stay at hotels vs. B&Bs in New York City, Miami and other popular U.S. destinations. You just may find it's time to kick the hotel habit.
Related