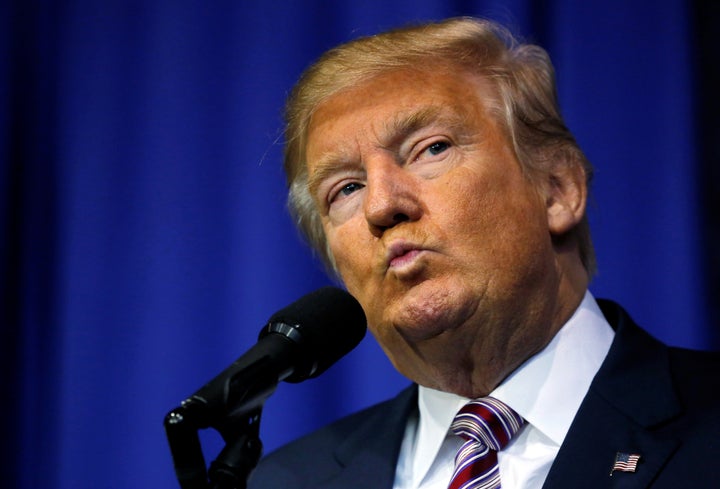 As a former New York sex crimes prosecutor, I am in the position of being able to reliably assess whether or not the Donald Trump accusers are credible or not. There are so many reasons why these accusers are credible and the Access Hollywood tape was likely the final revelation of Trump's serious character flaws, and dangerous tendencies, that promoted the women to come out from the shadows of their painful path crossings with Trump. 
They are standing up now because he not only described how he sexually assaulted women over the years on those tapes, but that he could get away with it, simply because he believes his fame affords him the right to engage with women in any way he seems fit. And, per his own words, his celebrity standing leads him to believe that women naturally want to have physical contact with him. Then he lied in the second presidential debate by indicating that he was just "locker room talking" and had never done any of the things he described in the tape. The accusers likely feel that their experiences with Trump are the evidence of his lie. So they are now speaking out, Trump has serious issues that need to be addressed professionally, and there are numerous elements that demonstrate just how the accusers of Trump are indeed credible. 
Top 10 Reasons Why the Trump Accusers are Credible
1. None of these women came forward (and are still coming forward) because they wanted to make themselves known. They did not want to be in the spotlight. There are no  monetary requests; they have not filed any lawsuits; the have no connections to Hilary Clinton—they are just voters.
2. Some of these women were approached by the media in the past—not the other way around.
3. These women are reacting to the narratives expressed by Trump on the Howard Stern program about his purposeful unorthodox behavior onsite at beauty pageants, and specifically his awareness that he could engage in those behaviors―walking in on naked contestants―because of his ownership of and position of authority at the pageants—pageant contestants have confirmed his own words of as being true.
4. The women accusing Trump have now confirmed his words as true because they all experienced what he described―voluntarily and gratuitously―on the Access Hollywood tape, as true: all accounts eerily similar to Trumps own words.
5. Trump put this narrative in the race, and now the media, as a public service, must cover it and verify whether his statements are true or false. Donald Trump is solely responsible for this coverage—not Hillary Clinton or the media.
6. There are old legal sayings: "No witness—no case" in the DA's office, and "No witness, no story", in the media. But here we have witnesses, who have been drawn out of the dark, on their own, by Trump's representations—not by Clinton or the media—this is a huge difference in the campaign.
7. Donald Trump's threat of a lawsuit is a bully tactic the women are bravely facing down—the threat to sue the NY Times was a threat to other women who would dare to come forward and while my legal expertise tells me that Trump's threat of a lawsuit is going no where, these women are likely not legally trained and yet feel convicted to go up against this man, in light of the bully tactics his team employs.
8. These claims are too old to prosecute criminally or sue civilly, and therefore, it only adds to the credibility of the claims by these women―they have nothing to gain and everything to lose by coming forward in response to Trump's own words.
9. Lies have no details—each of these accusers have provided great detail in each of these instances. This is a powerful rebuttal to Trump's claims of fabrication.
10. Each alleged victim told others contemporaneously about the incidents—this is very important to confirming credibility.
Why should the women accusing Bill Clinton be believed, when some have few points of credibility than the Trump accusers, but the Trump accusers just not be believed, when so many points of credibility stack up? How can Trump attack Bill Clinton for past indiscretions, but defend himself against the same indiscretions; can Trump really have it both ways? No way. He either has to defend both or attack both. There is no refutable evidence to these allegations because with Trump's own deplorable words uttered in the past, matched with the experiences of these women, what can anyone do or say?  Discredit them? Or attack their credibility through an investigation into their imperfect lives? Maybe. But that is not refuting their claims—that's attacking their claims.
Scott Bolden is a former prosecutor and currently a criminal, civil and white collar defense attorney and a national commentator on legal and political media stories.
REAL LIFE. REAL NEWS. REAL VOICES.
Help us tell more of the stories that matter from voices that too often remain unheard.
BEFORE YOU GO