You're eating well (or so you think), so why you are you still fantasizing about food?
1. The small print on your bottles.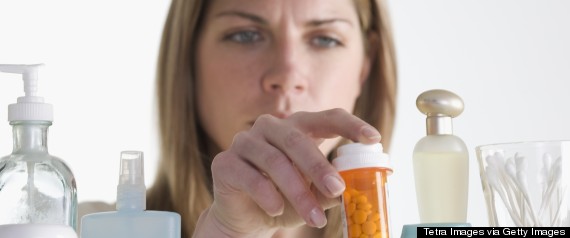 What makes you hungry: A side effect of certain drugs -- hormonal birth control, tricyclic antidepressants, corticosteroids and some allergy medication -- is a cranked-up appetite; one that can make your willpower, well, powerless. For most of us, this isn't a huge issue, but an estimated 5 to 10 percent of people who are overweight got that way because of their meds, says Louis Aronne, MD, director the weight management center at Weill Cornell Medical College. And as this woman shows, that bait and switch (So long, depression! Hello, weight-related anxiety!) can bring unexpected complications.
2. The veggies in your cupboard?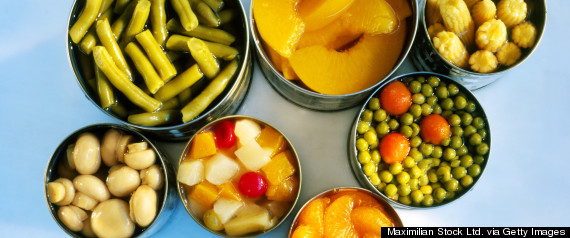 What makes you hungry: Vegetables are a weight-conscious person's best friend...unless they come from a can or package containing the chemical bisphenol-A (BPA), which some scientists consider an obesogen -- a newly categorized class of industrial compounds that may alter metabolic processes and predispose some people to gain weight. The exact mechanism of why BPA may make us fatter is still up for debate, but one theory is that because BPA can be treated by the body as a hormone, it can interfere with natural chemicals (like leptin) that regulate hunger and satiety.
What to do: If fresh vegetables aren't easily available (or aren't easy, period), use the frozen variety in BPA-free packaging.
3. The snowdrifts outside your door.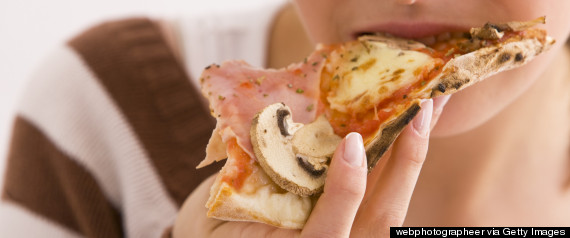 What makes you hungry: A hearty cassoulet sounds so much more appealing in the winter than a salad. Scientists go back and forth about why. Ira Ockene, MD, a professor of medicine at the University of Massachusetts Medical School, has said that our appetites are spurred by a primitive impulse to stockpile calories -- as much as 86 extra per day, according to his research -- for the cold days ahead (call it the chipmunk theory). Others say it's because we require more energy -- i.e., calories -- to maintain our body temperature of 98.6 degrees. Or it could just be that when your body temp drops, you crave the sugary, starchy foods that act like kindling to fuel your internal furnace.
What to do: Layer up before sitting down to a meal, especially at a restaurant (many keep the temps cool so you order a more robust entree...as well as an appetizer).
4. The habit that saves you time.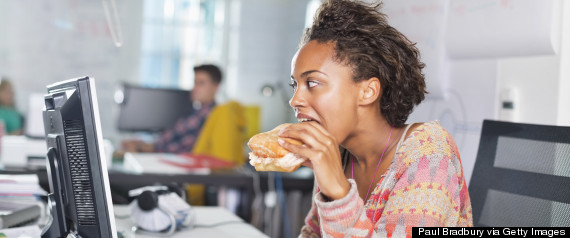 What makes you hungry: Eating at your desk may seem efficient, but research published in the American Journal of Clinical Nutrition shows that when participants were parked in front of a computerized card-sorting game with snacks for a 30-minute period, they ate twice as much as those who weren't at a computer. They also remembered less about what they ate, so they were more likely to snack excessively as the day wore on.
5. The drink in your lunch bag.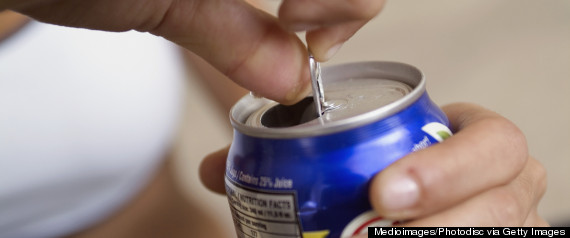 What to do: With meals, drink seltzer with lime, and if you're craving dessert, go for it (it's less caloric and more satisfying than drinking soda and then eating dessert).
6. The cravings that discriminate by gender.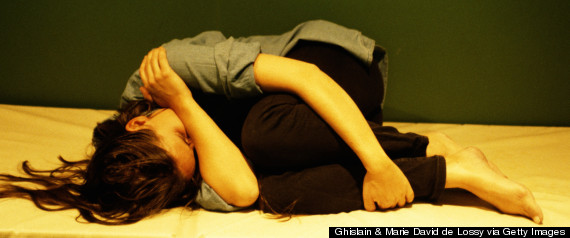 What to do: Relax, and stop cursing your hormones. As researchers from Weight Watchers point out, this increase in appetite appears to be offset by a small rise in metabolism (around 5 to 10 percent) that occurs during the same time period. So if you keep up your regular exercise plan (which has also been shown to help with cramps), you shouldn't notice any real changes on the scale.
7. The all-nighter you pulled for work.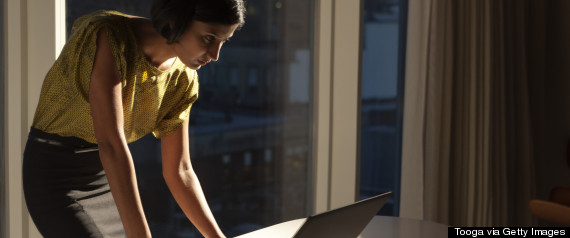 Before You Go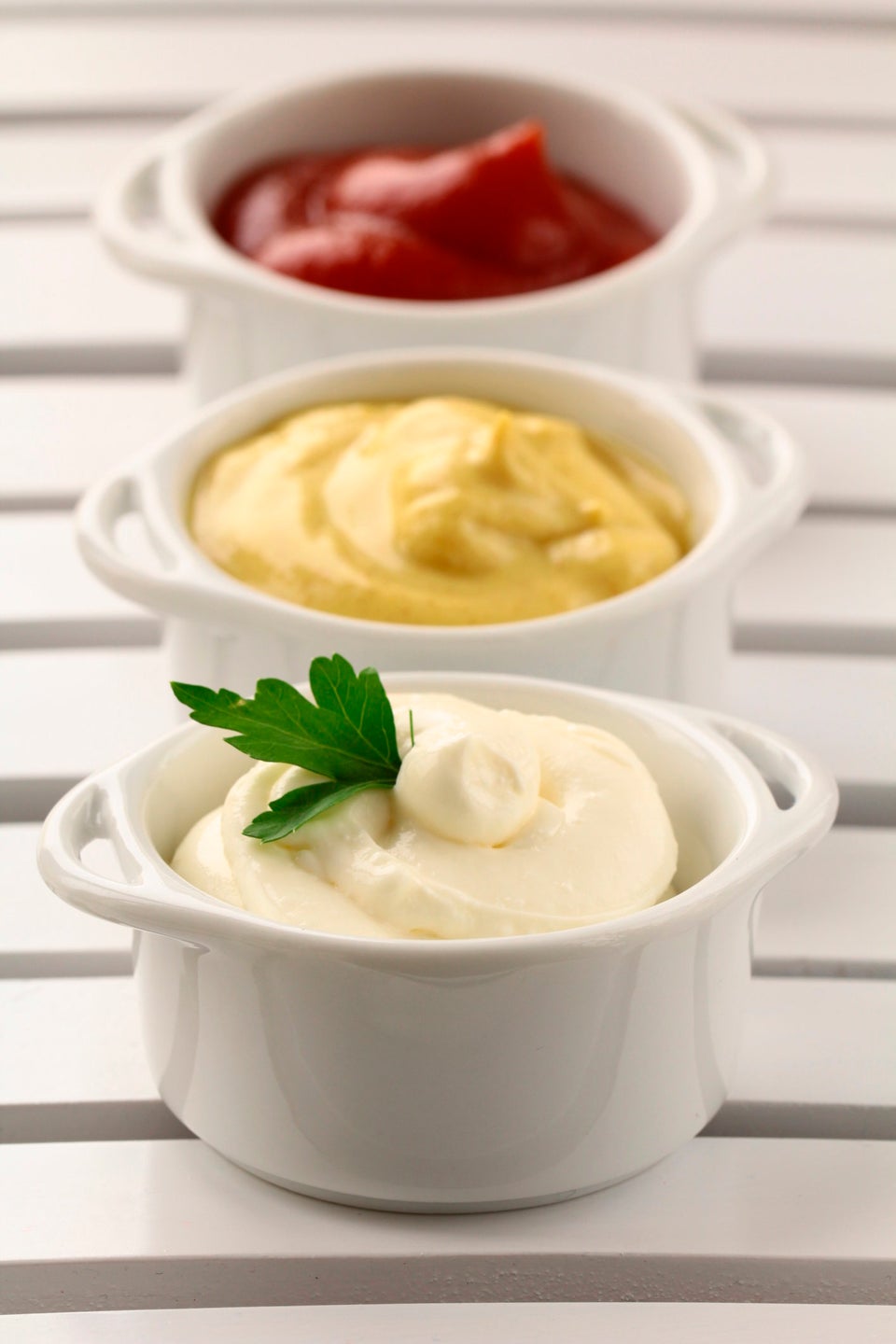 Diet Advice You Can Ignore