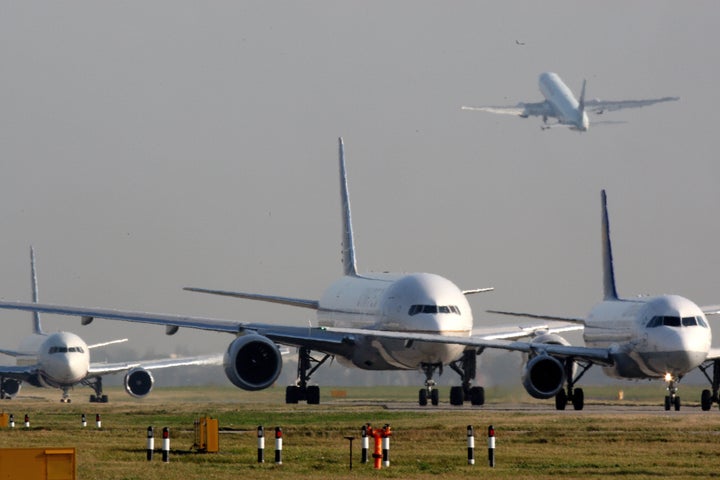 Frequent flyers are accustomed to investing their loyalty and their travel dollars with one airline alliance for the sake of obtaining the perks that come along with accumulating elite status within a frequent flyer program. For those who travel domestically, this system of loyalty and reward is a two-way street: frequent travelers heap money into one airline's pocket, and the airline heaps first-class status and service onto the customer. The miles flow, the upgrades flow, the free alcohol flows -- and both the frequent flyers and the airlines reap the benefits of this mutually beneficial relationship.
However, for frequent international travelers, virtually all elite status programs remove from the equation one of the most sought after perks that makes frequent air travel semi-comfortable and tolerable: complimentary upgrades. Instead, for frequent international travelers the relationship is downgraded from one of clear mutual benefit to one that is largely a one-way street benefiting the airlines, with the financiers being suddenly restricted from taking advantage of the biggest perk that makes frequent air travel tolerable and loyalty to one airline alliance worth the extra effort and expense.
Airlines are quite shortsighted for not upgrading their most elite customers on international flights if there is space available in the first- or business-class cabin right before the flight takes off. One of the reasons they don't do this, from what I understand, is that they assume that those Diamond Medallions, 1Ks, Global Services, Chairman's Preferred and Executive Platinums are the 1% who can -- and will, if squeezed -- pay those ridiculous prices for first- and business-class seats on long-haul flights. So if those customers know there's a chance that they might be able to be upgraded for free, then they will just risk it more often and not purchase first- and business-class fares in advance.
But that calculus clearly does not play out on domestic routes, since most airlines do offer complimentary space-available upgrades on those flights, even on domestic long-haul routes. And it does not work that way on international routes either. If senior airline leadership and rewards program management actually took the time to talk to and get to know their most elite customers, they would quickly realize that their frequent flyers apply the same purchasing logic internationally as they do domestically.
Even as a "super elite" flyer, I am never going to pay four or five grand for an airline seat. No way, no how, forget you! It's just not going to happen. In my experience, the super elite frequent flyers are those who travel a lot for work, and they are using someone else's money (e.g., their business's) in doing so. While a few major corporations do allow mid-level employees who travel to purchase business-class tickets on long-haul flights, most businesses will never pay billions of dollars for a premium cabin ticket when a coach fare, especially an "economy comfort" fare, will get the employee there just fine for a tenth of the price.
But the power that frequent travelers do have is in the volume of ticket purchases they make throughout a given year. If they are spending $100,000 on air travel annually for about 130 flight segments, which will get them comfortably into any airline's top elite category, that level of spend by one person should be a lot more valuable to an airline than a passenger who spends three or four grand on a first- or business-class ticket, even three or four times throughout the year. If just one airline alliance program offered the same complimentary space-available upgrade scheme on international flights as they all do on their domestic routes, I guarantee you that every international business traveler with $100,000 or more to spend on travel each year would switch their loyalty to that airline and its alliance partners in a heartbeat.
Those complimentary domestic upgrade privileges are the primary reason many of us elite flyers try to stick to one airline and build up status there. That one perk alone is largely responsible for the feeling that a frequent traveler's relationship with an airline is mutually beneficial and not a one-way street. But that return expression of appreciation to airlines' most loyal customers seems to only apply to their frequent domestic travelers. If any airline extended the same set of privileges to its elite flyers on international fights, many of us we suddenly become loyal customers of that airline for life.
Airlines, take note. We're watching, and we're waiting for one of you to undercut the rest on this perk and steal away all of our business en mass.