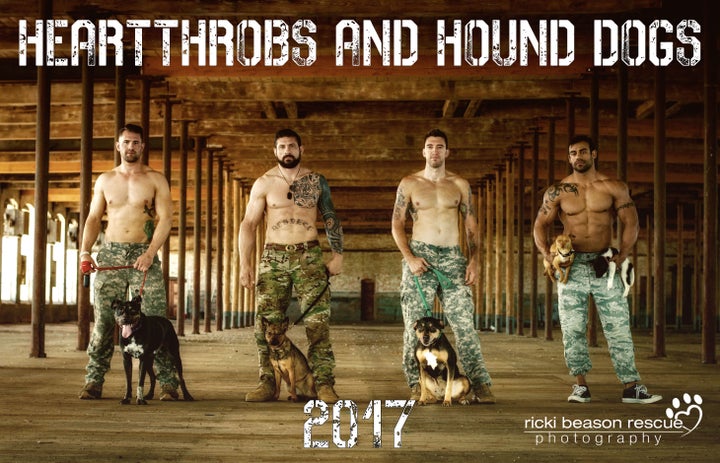 2017 is lookin' mighty fine.
Hunky police officers, firefighters and military veterans from across Texas recently posed with precious rescue pups for a new calendar that's raising money for local rescue centers. The issue is part of photographer Ricki Beason's annual "Heartthrobs and Hound Dogs" series ― and we got our hands on some promo pics so you know exactly what to get pumped about.
Copies of the "Heartthrobs and Hound Dogs 2017" calendar are $20 each and will begin shipping on Sept. 10. Proceeds will go to six Texas dog rescues. All the dogs featured in the issue were available for adoption at the time of the photoshoot, and some have already been placed in new homes.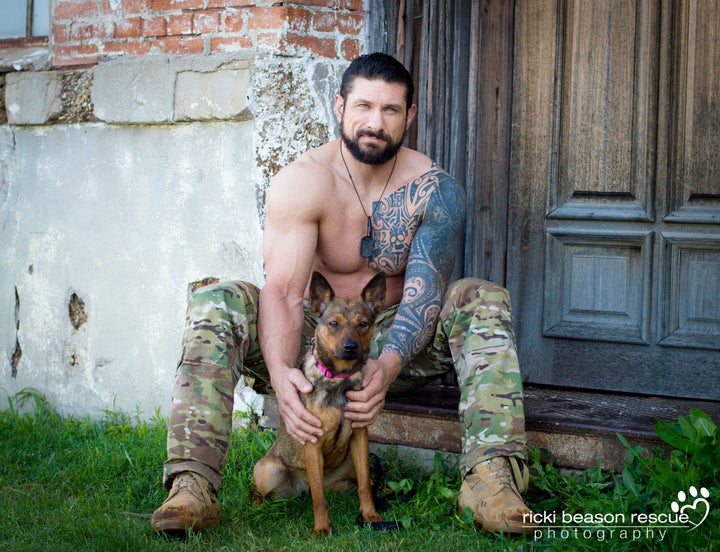 Beason told The Huffington Post that she hopes the popular project can carry out an important mission.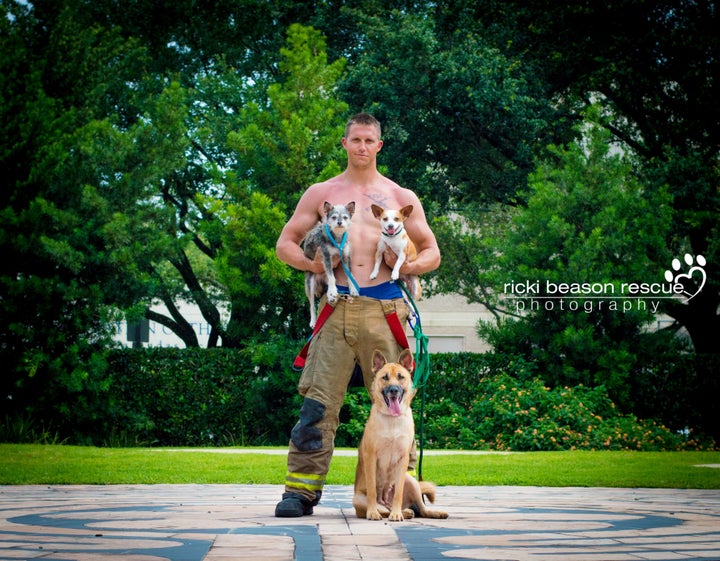 "The main [goal] is to put a spotlight on rescue dogs and to show they are just as amazing as any other dog and they're just as beautiful and just as loving," she said. "It's also to put a spotlight on our police officers and our veterans and our firefighters who are serving our country and our cities. And they take the little time that they have to support a cause like this."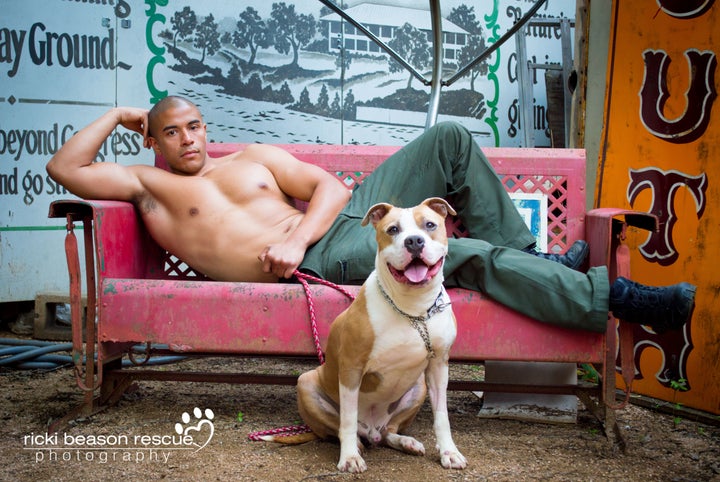 All the men involved are huge dog lovers, Beason added, and some even have rescue pups of their own. This made the photoshoot process a blast, even if there were some challenges.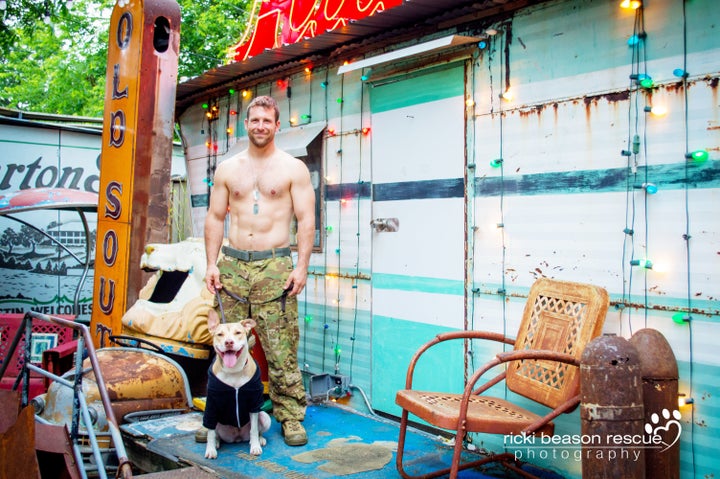 "There was one dog that had so much energy, my veteran had to literally run him around in between shoots," she said, laughing. "He was literally jogging him around for 30 minutes."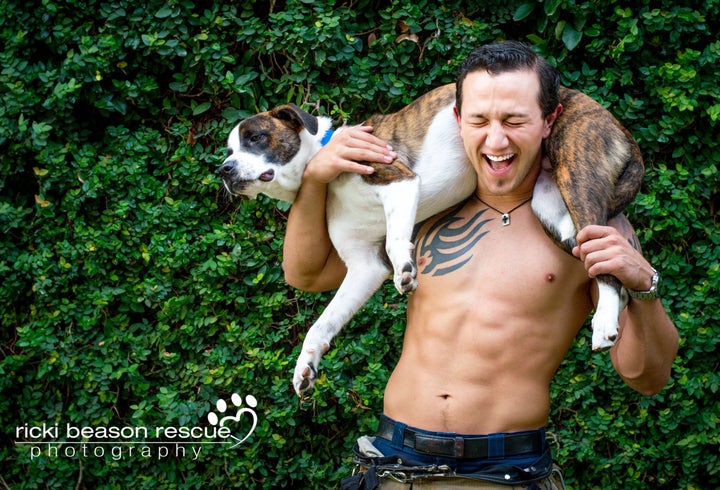 To learn more or to pre-order the calendar, visit the website here.
Popular in the Community