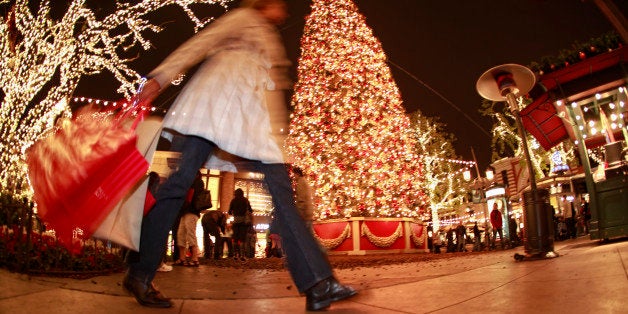 Giving thoughtful gifts to the important people in your life is such a big part of what makes the holiday season so special, but spending loads of money on those gifts can be a huge source of financial strain. Shopping for products that offer cash rebates is a great way to reduce the financial pressure, but it's important to make sure that receiving your rebate payments doesn't become a source of even more anxiety. Cashback and rebate offers always sound enticing, but can turn sour if you aren't able to actually get paid from the offer.
Here are six tips to make sure that once all the wrapping paper is cleaned up, you still have a little something to look forward to for yourself.
Shy away from mail-in only rebate programs as these create more opportunities for your rebate claim to get lost in the mail or in the shuffle at a fulfillment center somewhere. The best rebate programs are those offering consumers a chance to enter their claim information through an app or an online portal. These programs also tend to offer ways to track your rebate status online, eliminating the need to sit on hold on the phone.
2. Keep copies of everything.
Don't be alarmed if a company asks for you to submit documentation to prove that the sale actually took place -- this just makes sense if they are going to send you money to reward that purchase. Do make sure to retain copies (photocopies or pictures captured with your camera are great) of everything: store receipt/invoice, screen shots and emails of your claim entry confirmation, and any other supporting documents that prove the transactions took place. If the claim submission is an online portal, be sure to bookmark the URL of where you entered your claim.
3. Be aware of key program dates.
Before you buy, make sure you know what dates the rebate program is being offered and don't expect to get paid if you submit your claim late. Many companies actually count on up to 50% of consumers failing to enter their claims and are looking to make as few payouts as possible. These companies are not going to accommodate your late submission, so make sure you enter yours well before the program ends.
Take the time to understand the terms and conditions of the rebate offer. The salesperson should be able to help you with anything you don't understand, but remember: a rebate program often exists to help the company to quickly sell a lot of a particular product. Make sure you understand how the terms of the rebate program could affect your rebate or even the person receiving the item as a gift.
5. Make sure you have all information correct.

When you are submitting your claim for payment, make sure that you are clear on what information is required for your claim and then make sure you are providing the correct information. For example, if the rebate claim asks for the serial number of an item you purchased, make sure you are providing the serial number and not the model number. Again, keep in mind that many programs are looking for reasons to decline your claim and invalid information could create an invalid claim for you. If you are unsure about any information, get help from your salesperson.
6. Use your real contact information.
Many current cashback and rebate programs are paying out using prepaid cash cards and most of the rest of them will send checks. Providing your real contact information is the best way to make sure that whichever payment mechanism being used is valid for you and that you get your money. Additionally, if the people processing the rebate claim have questions or need more information and they can't reach you because you have provided invalid information, then chances are you will never see your money.
So relax: have fun buying some great gifts for your loved ones this year and be sure to take some quiet time together with them. Enjoy their reactions when they see how thoughtful you've been. And lastly, make sure that you follow the above steps. That way you know that over the coming weeks, you have a few handy little gifts coming your way too.