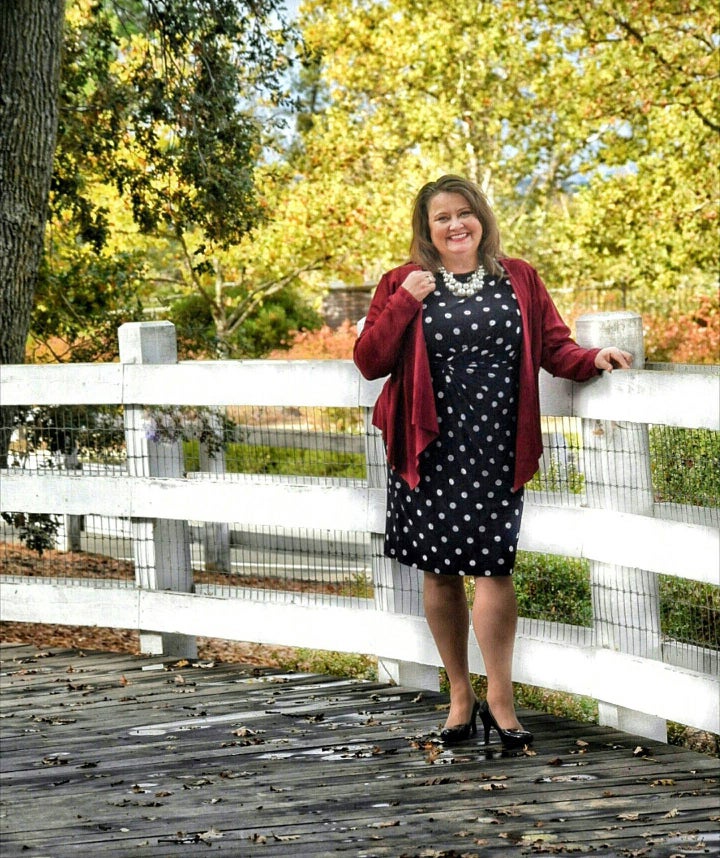 Rebecca Hall Gruyter is an influencer and empowerment leader that helps you to reach more people. She has built multiple businesses and platforms to help influencers and experts reach more people. Through her conferences, workshops, and live events are designed to quip and empower you to step forward and SHINE. Through her collaborative books (over 15 of them ….most of them best sellers) she seeks to support readers while lifting up her co-authors, experts, and Influencers….to help them reach even more people around the world.
Rebecca's International radio show (Empowering Women, Transforming Lives) is currently played though 10 different networks and 12 different channels. Her international TV Show currently released through 4 different TV Networks features experts and influencers bringing them to a global market place. Her RHG Magazine and TV Guide is shared in over 50 countries. Her TV Network called the RHG TV Network that features over 7 TV Channels each producing and sharing multiple programs and TV Show's around the world! Recently, she received the honor of one of the top 10 working women of America for her empowerment work in the area of entrepreneurship.
Rebecca is the CEO of RHG Media Productions, Founder/Owner of the RHG TV Network, Network Director of the Women's Channel of 'VoiceAmerica' in both TV and radio, and the Founder/Owner of Your Purpose Driven Practice and the Creator of the Speaker Talent Search.
Rebecca has created a promotional reach of over 7 million and today…..she want to share with you….How you too, can be seen and heard on multiple platforms and SHINE!
We are honored and excited to bring this powerful spotlight on this amazing book, to you, featuring over 15 legacy stories that will touch your heart, lift your spirits, and we hope inspire you to create and share your legacy stories and perhaps even start a legacy of your own.
"Celebrating and sharing our Grandmother Legacies is close to my heart my Grandmothers (all four of them) richly blessed and impacted me. They had such a great impact on my life that it inspired the desire to create this book." "I was blessed to have four Grandmothers in my life…all unique, powerful and wonderfully made women who greatly impacted my life and have inspired the shape and form of the empowerment work that I now get to do in the world. I now get to lift others up, giving them platforms to reach more people sharing the gifts, talents, and messages they are called to bring forth and share with the world."
The Grandmother Legacies Anthology features over 15 powerful, deeply inspiring, and heart- centered legacy stories that will touch your heart and spirit. I believe the legacies messages will create a rich, lasting and beautiful imprint on your heart and life. Enjoy this uplifting and powerful book full of inspiration, love and courage.
Compiler – Rebecca Hall Gruyter
Victoria Leo Kerry Hargraves
Colleen Quinn Mary E. Knippel
Catherine M. Laub Trina Swerdlow
Danielle Nistor Angela Blaha
Trisha Garrett Barbara Gross
Lorraine Giordano Sandra Edwards
"In this season, when the focus is on giving, The Grandmother Legacies is a true treasure that will continue to give for years to come. The rich stories of faith, determination, and the imprint that these powerful and courageous women left in their granddaughters' hearts and souls, as well as in the world, are truly inspirational.
It reminded me of the life lessons from my own beloved grandmothers, and it encourages all of us to sow a fruitful, positive and lasting legacy into the lives of those we know. Thank you, Rebecca Hall Gruyter and authors, you have blessed us with this book."
~Janice Edwards Host & Executive Producer "Bay Area Vista"
President & CEO, Edwards Unlimited
Popular in the Community