We were reminded of that landmark "sideboob" moment today when Rebecca Hall walked the "Iron Man 3" red carpet in a low-cut black jumpsuit by Lanvin. She looked gorgeous, with her hair pulled back and a great red lip. But when she turned to the side and stuck her hand on her hip, well, it was Anne Hathaway circa 2005 all over again.
See Rebecca's daring onesie below. Save for the side-flashing, do you like this outfit?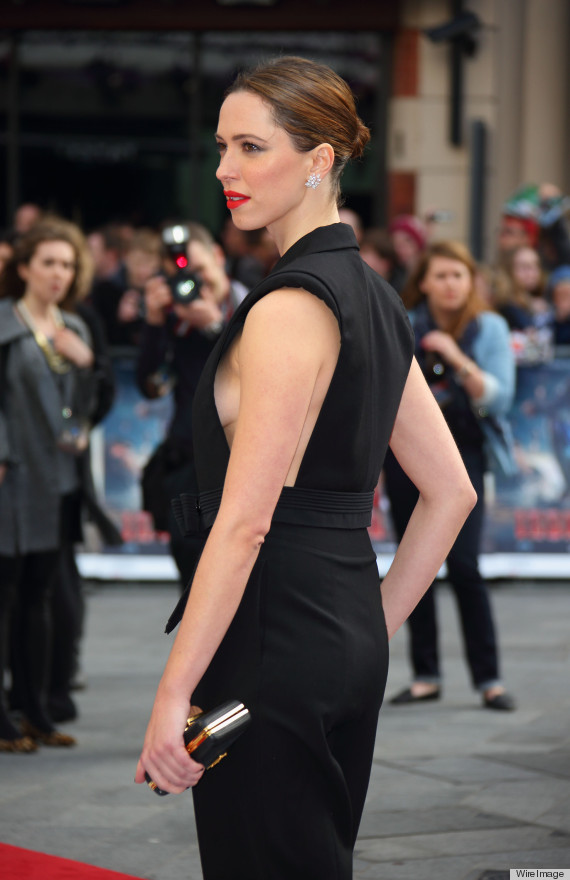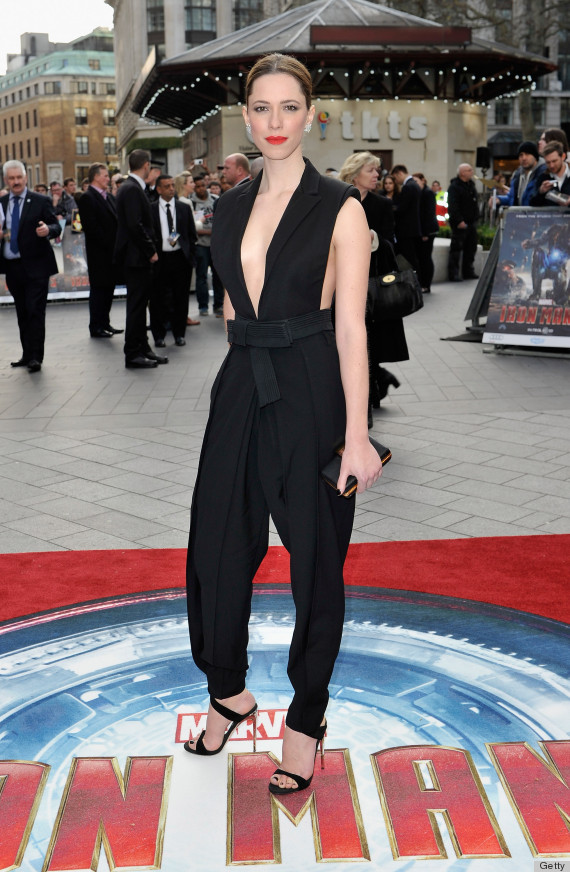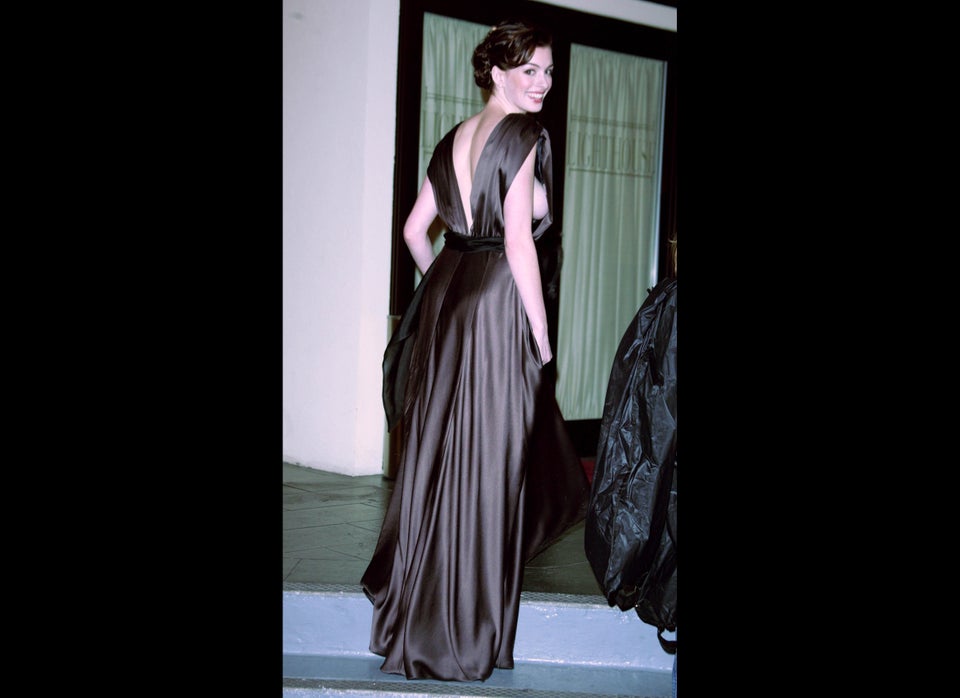 The Famous "Sideboob"