Rebecca Romijn was a guest on "Conan" last night and made some startling revelations.
When Conan O'Brien told Romijn that one of his staffers backstage noticed her driver's license still says "Romijn-Stamos," the actress replied: "I gotta get on top of that. My children are gonna start asking questions soon."
The actress also told the talk show host that not long ago, she was late for a flight with her current husband, Jerry O'Connell, and they got paged over the PA system. "They're going: 'Mr. Jerry O'Connell and Ms. Rebecca Romijn-Stamos' over and over and over again."
Yeah, O'Connell was not happy.
The couple has been together for about 10 years, married for six, and the two have twin girls together.
Speaking of which, Romijn was also asked to address a photo she posted on Twitter recently (she just joined the social network site two weeks ago!). In it, the pair's adorable daughters seem happy and excited abut their day at the beach.
What's more interesting, though, is how their famous father photobombed them.
Before You Go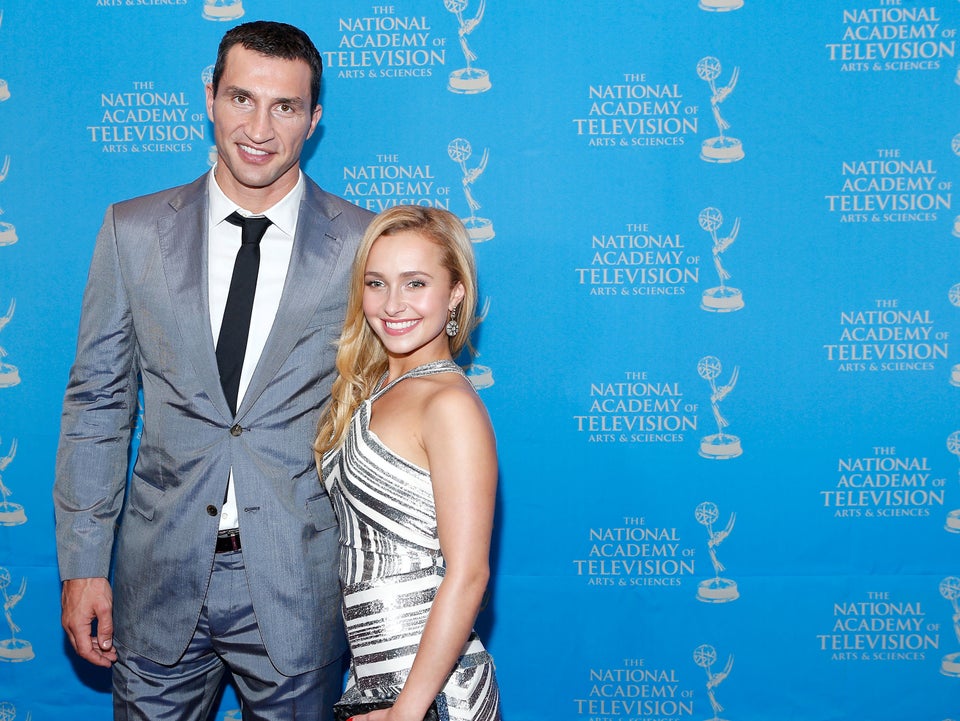 Celebrity Couples
Popular in the Community