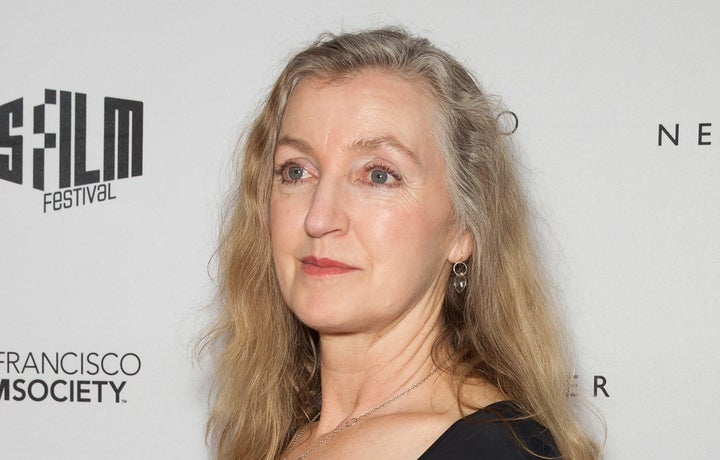 What does hope mean right now, for those progressives who have been stunned and horrified by the election of Donald Trump to the presidency? Award-winning author Rebecca Solnit literally wrote the book on finding hope in political darkness, and she took to Facebook to offer her wisdom ― and a free ebook download of that book, Hope in the Dark ― on Thursday.
Solnit's Facebook statement frames hope not as optimism, Pollyanna-ish cheer, or the vague expectation that everything will be OK. "Hope," she writes in her post, "locates itself in the premises that we don't know what will happen and that in the spaciousness of uncertainty is room to act. When you recognize uncertainty, you recognize that you may be able to influence the outcomes."
The post included a link to the 2015 reissue of her 2004 book, currently available at a 100 percent markdown. (Yes, that means free.)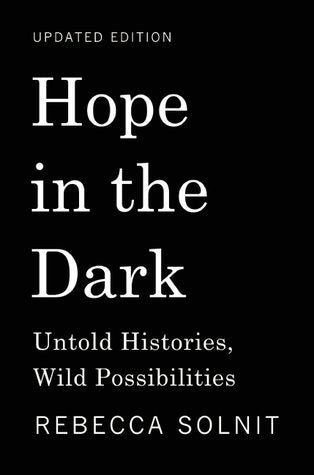 Hope in the Dark is a history of under-acknowledged progressive victories and a manifesto for hope as fuel for activist change. "History is full of people whose influence was most powerful after they were gone," she argues in her Facebook post, summing up part of her case for hope.
Solnit, also the author of Men Explain Things To Me, A Paradise Built in Hell, and numerous other acclaimed works of nonfiction, opens the 2015 edition's preface with apt words of encouragement:
Your opponents would love you to believe that it's hopeless, that you have no power, that there's no reason to act, that you can't win. Hope is a gift you don't have to surrender, a power you don't have to throw away.
She goes on to note that she originally wrote Hope in the Dark during George W. Bush's first term:
[I]t was written against the tremendous despair at the height of the Bush administration's powers and the outset of the war in Iraq. That moment passed long ago, but despair, defeatism, cynicism, and the amnesia and assumptions from which they often arise have not dispersed, even as the most wildly, unimaginably magnificent things came to pass.
Though she calls the book "of its moment" in the preface, for many it will feel more relevant than ever before on the precipice of a Trump presidency.
Related
Before You Go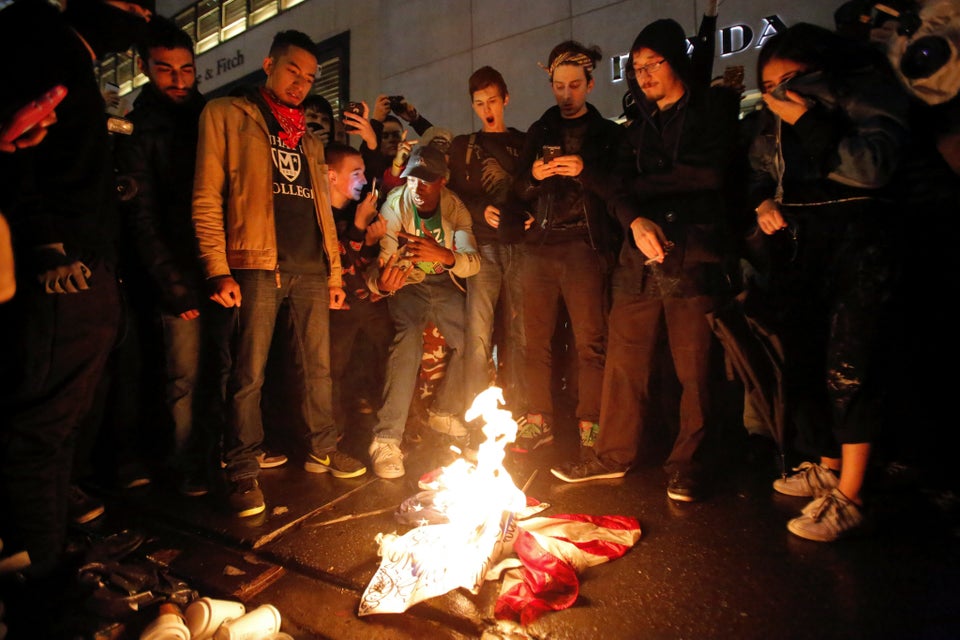 Donald Trump Win Sparks Protests Nationwide
Popular in the Community