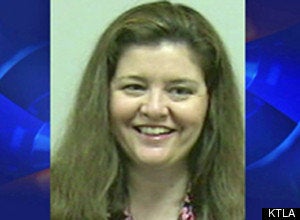 DOWNEY (KTLA) -- An L.A. County employee apparently died while working in her cubicle on Friday, but no one noticed for quite some time.
51-year-old Rebecca Wells was found by a security guard on Saturday afternoon. She was slumped over on her desk in the L.A. County Department of Internal Services.
"I came in Saturday to do a little work, and I saw them when they were taking her out," co-worker Hattie Robertson told KTLA.
Watch the video and click here for the rest of the story.

Related
Popular in the Community