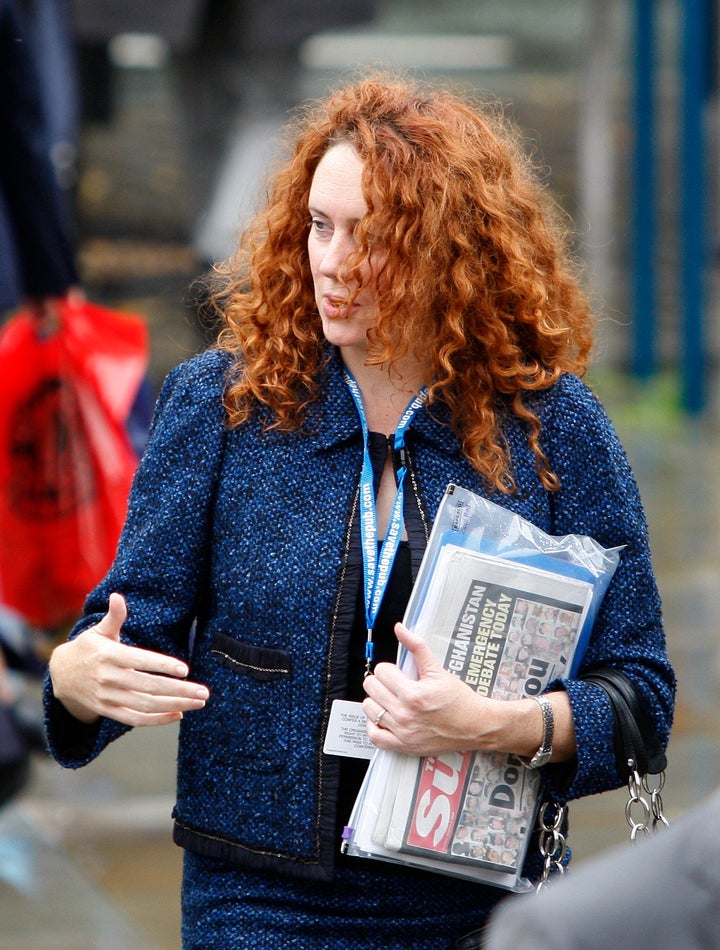 Beleaguered News International executive Rebekah Brooks was secretly recorded by (former) News of the World staffers during a meeting following the paper's shocking closure Thursday.
"This is not exactly the best time in my life," Brooks can be heard saying. "But I am determined to get vindication for this paper. And for people like you."
NotW staffers were informed that their jobs would be terminated, along with the newspaper, by News International head James Murdoch Thursday. The publication crumbled under the weight of accusations that several of its editors sanctioned, or were complicit with, hacking the phones of murder and terrorism victims for stories.
Brooks goes on to say that new revelations in regards to the vast scandal are forthcoming. "Eventually it will come out why things went wrong and who was responsible," she said. Brooks was editor of the paper when reporters and a private investigator hacked into the voicemail of Milly Dowler, a 13-year girl who was murdered in 2002. She says that she was unaware they hacked the deceased girl's phone.
In a letter to NotW staffers, Brooks wrote that they would receive three months' pay post-termination and that efforts would be made to integrate them into other News Corp properties.
The final issue of NotW will be printed Sunday.
LISTEN:
Popular in the Community