For one runner on Monday, crossing the Boston Marathon's finish line meant something more.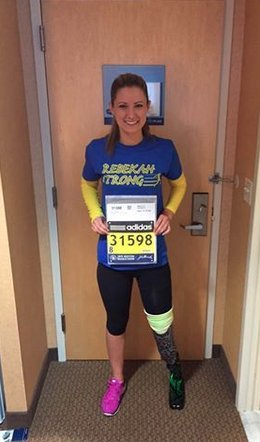 Two years prior, Gregory was one of many injured in the 2013 Boston bombings. After 17 surgeries to try and repair her leg failed, she chose to have it amputated late last year, according to espnW. Doctors told her last week that if she ran the full distance of the Boston Marathon, she would damage her leg. So Gregory decided she would start at mile 23, still crossing spot where she thought she was going to die in 2013.
Gregory posted a photo of the moment as well:


After the race, Gregory told espnW that she plans to run the full distance next year.
Gregory, who got married last year, also testified last month at the trial of Dzhokhar Tsarnaev. Gregory penned an open letter to Tsarnaev, following her testimony.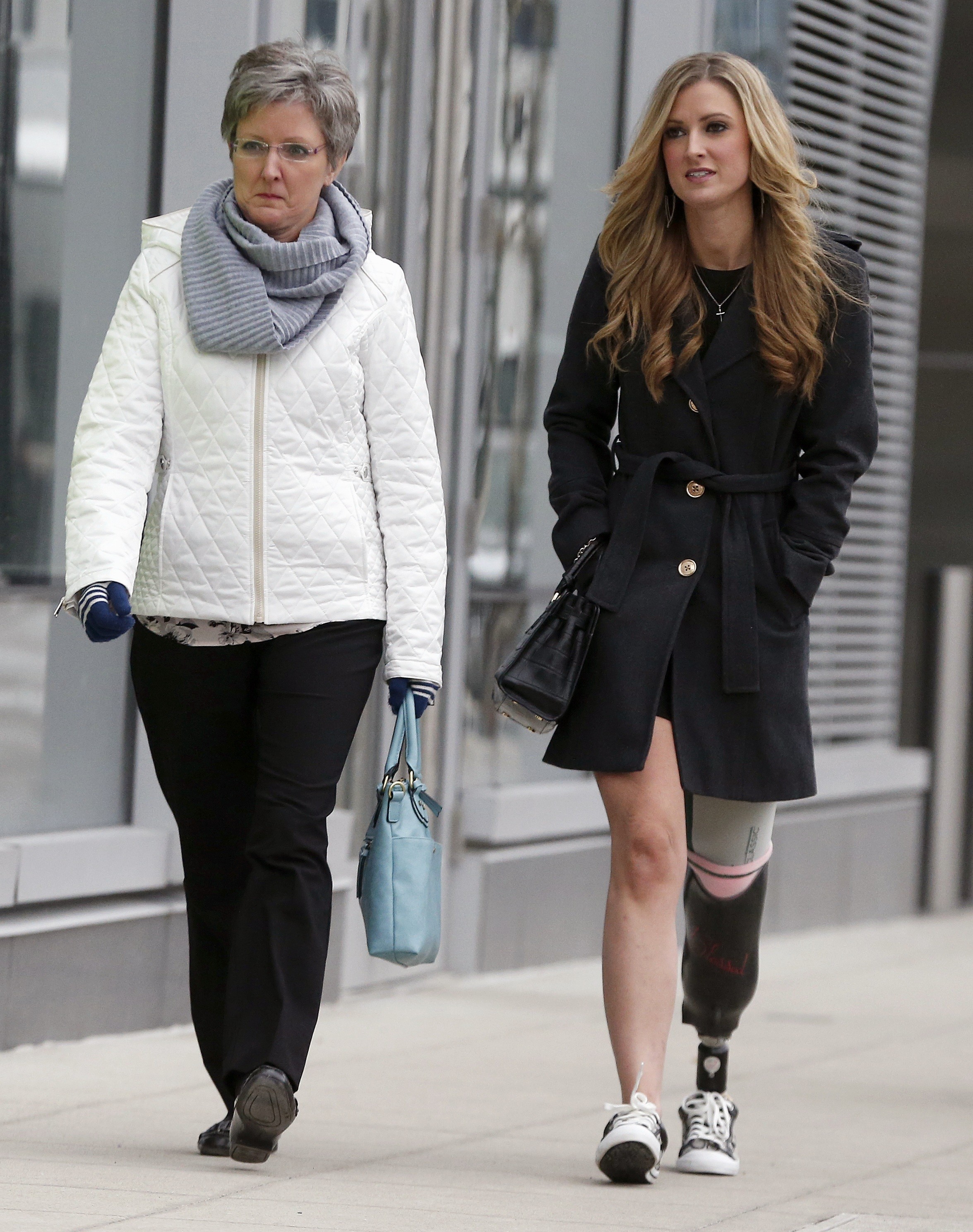 Gregory arrives to the federal court in March for the trial of Dzhokhar Tsarnaev. (Source: AP)
"You can't handle the fact that what you tried to destroy, you only made stronger," Gregory wrote.
Tsarnaev was convicted of all 30 counts surrounding the 2013 bombings. As 17 of those charges can be punished with the death penalty, his trial will resume Tuesday, The Boston Globe reported.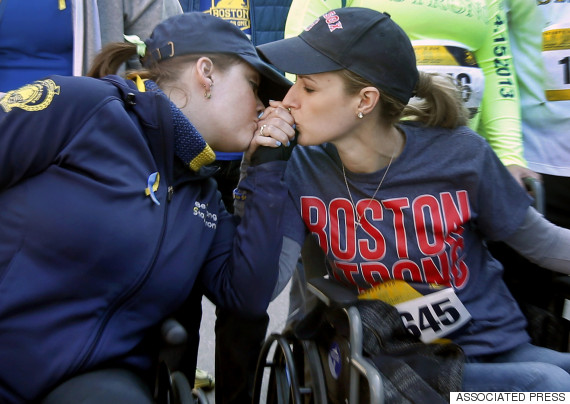 Gregory and another survivor of the 2013 attack took part in the Boston Marathon Tribute Run in April 2014. (Source: AP)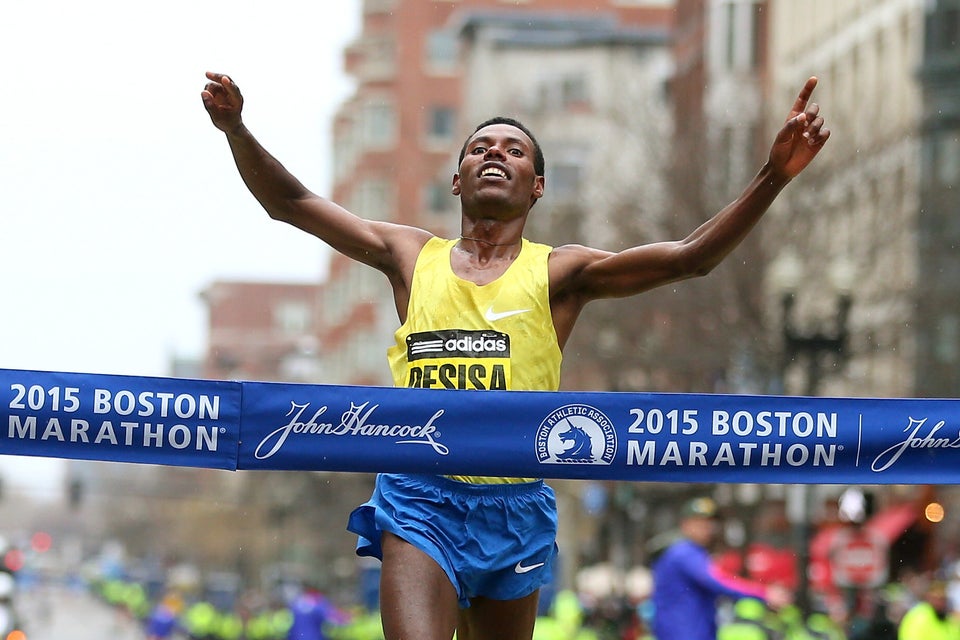 Photos From The 2015 Boston Marathon