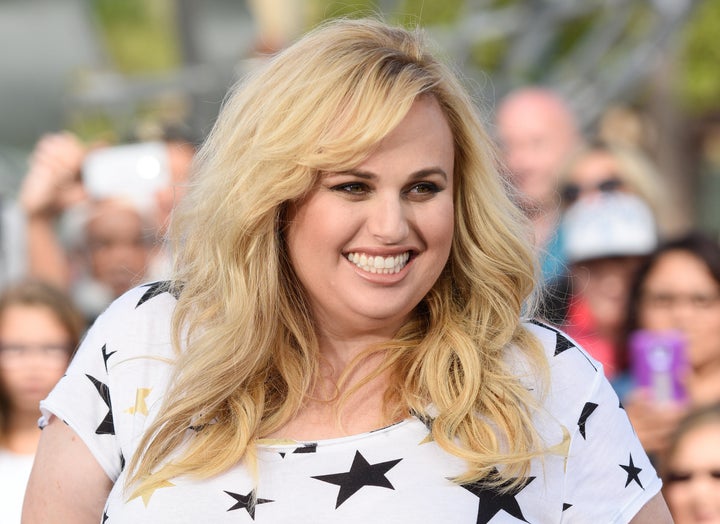 Rebel Wilson just slammed the Kardashians. Hard. 
The "Pitch Perfect" actress visited Australian radio station KIIS FM on Wednesday morning to talk with hosts Kyle and Jackie O. Wilson is known for her blunt humor and candid delivery and, boy, did she deliver. 
Wilson was reportedly asked to present an award at this year's MTV VMAs with the youngest members of the Kardashian clan, Kendall and Kylie, but flat-out refused to share the stage with them. 
"I said, 'No, I'd rather do it by myself,'" she told the radio hosts. 
She went on to explain why she holds a grudge against the famous family's popularity and resents their current cultural dominance. 
"It's not that I hate any of them individually, but it's just that everything they stand for is against everything I stand for," Wilson said. "And they're not famous for talent. I worked really hard to get where I've gotten to."
She even brought up the Kardashian sex tape that started it all.
"They aren't really about talent," she continued. "I mean, how Kim Kardashian got famous from the sex tape, and I just went to acting school and worked really hard." Clearly, she hasn't seen Kim's dramatic tour de force performance in "Disaster Movie."
Wilson might want to sleep with a contouring brush and lip fillers under her pillow at night, cause the Kardashians don't play. 
CORRECTION: An earlier version of this post misidentified Rebel Wilson as the host of the 2015 VMAs. 
PHOTO GALLERY
Celebrity Lookalikes!
REAL LIFE. REAL NEWS. REAL VOICES.
Help us tell more of the stories that matter from voices that too often remain unheard.