Actress Rebel Wilson has come forward to describe a series of disturbing incidents from her time in the film industry, including being sexually harassed by a "male star" while his friends looked on and laughed.
"I've been away in a 'bubble' of sorts creating new comedy overseas but it's so hard to hear all these stories relating to sexual harassment and assault in Hollywood," the Australian actress wrote on Twitter Saturday, referring to the barrage of sexual harassment and assault allegations against various celebrities and powerful figures in recent weeks.
Wilson continued that she had her own "story to tell," and described encounters with two different men, neither of whom she identified by name.
"A male star, in a position of power asked me to go into a room with him and then asked me repeatedly to stick my finger up his ass," she wrote, adding that the man's friends were laughing and trying to film on their phones.
After she told her agent about what happened, she said the star's representatives called her and threatened her to "be nice." She said she subsequently warned other people to avoid the person in question.
Though she didn't name the person, in a 2014 interview, Wilson said actor Sacha Baron Cohen asked her to inappropriately touch him on the set of his movie "The Brothers Grimsby" and repeatedly pressured her to go naked in the film.
"Sacha and I have the same agent in America and I'm like, 'Sacha, I'm going to call our agent Sharon and tell her how much you are harassing me.' Every day he's like, 'Just go naked, it will be funny,‴ she recalled to an Australian radio station.
"Then in the last scene ... he was like, 'Rebel can you just stick your finger up my butt?' And I went, 'What do you mean Sacha? That's not in the script.' And he's like, 'Look, I'll just pull down my pants, you just stick your finger up my butt, it'll be a really funny bit.'"
A representative for Baron Cohen did not immediately respond to a request for comment.
During another unwanted experience with a Hollywood figure, Wilson said, a "top director" invited her to his hotel room for what she thought would be a professional meeting. Wilson fled the encounter when she overheard the man's wife calling and getting angry with him for "sleeping with actresses."
Wilson noted that she was grateful she was able to get out of both incidents.
"I realize not everyone is as lucky," she said.
Read her full tweets below:
This article has been updated to include mention of Wilson's 2014 radio interview.
Before You Go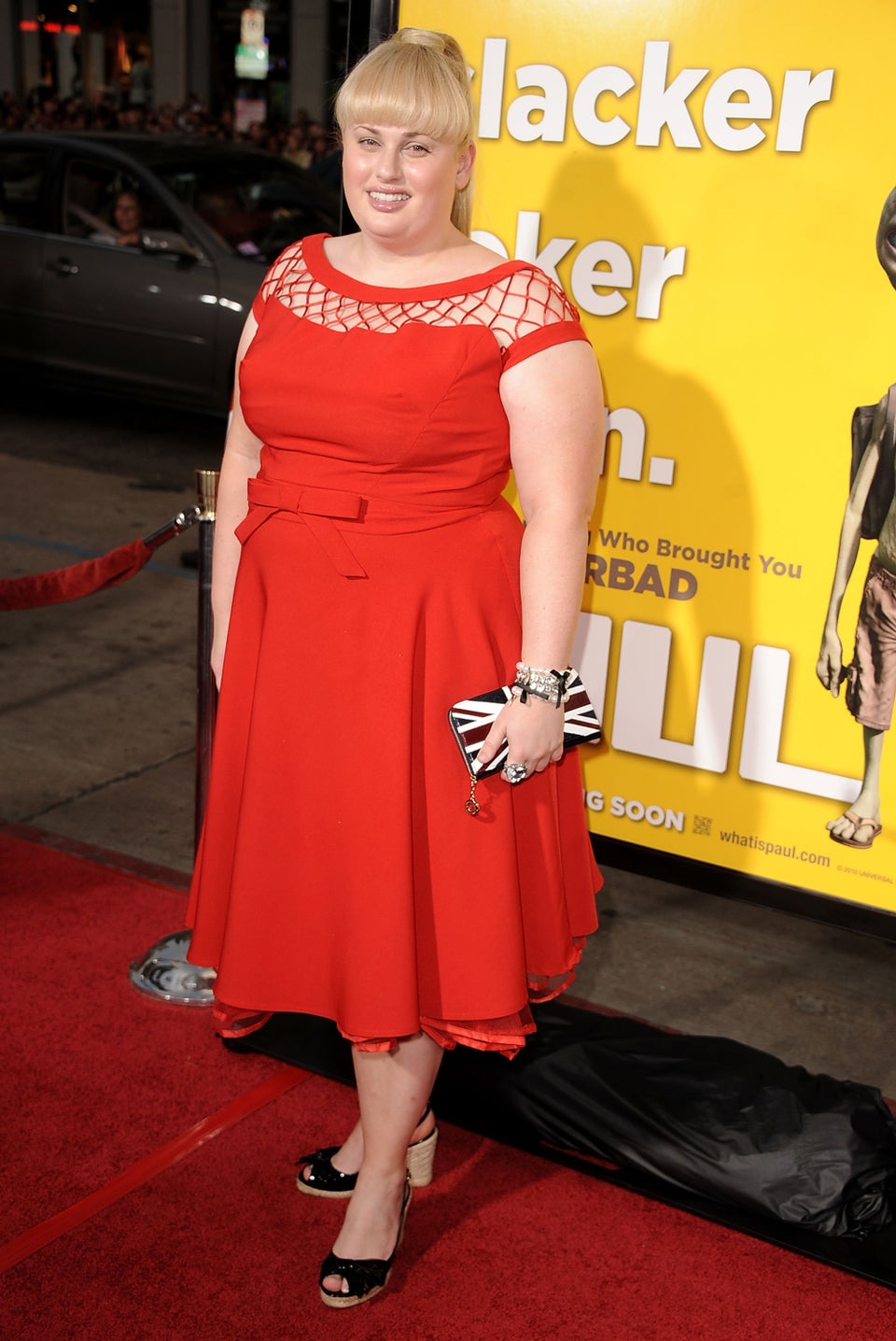 Rebel Wilson's Style Evolution
Popular in the Community