Cuba is in the middle of a renaissance. As borders have opened up and regulations relaxed over nearly a decade, there is a subtle revolution going on – one that I believe could be profound and far-reaching. I recently had the pleasure of visiting the island with my father, a retired turnaround CEO and venture capitalist. At the end of each day over a glass of Havana 7 and a cigar, we had long conversations about each of our individual observations on what we saw happening in the Cuban economy. Over the course of those discussions, we found some interesting parallels between Cuban entrepreneurs and people working to innovate large companies in our own country.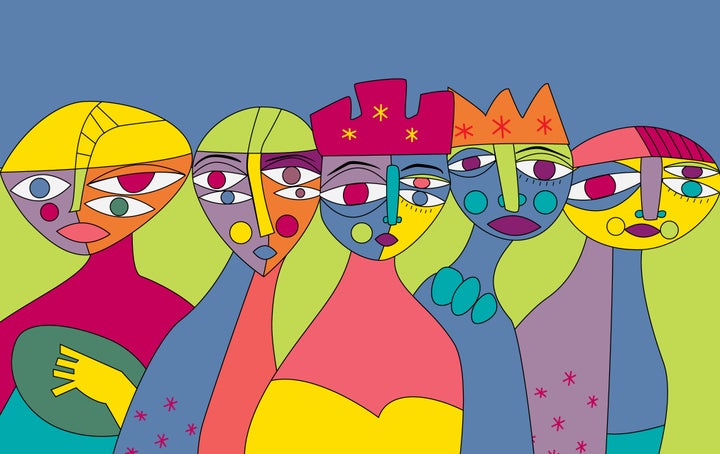 Rebels from Within. After Fidel Castro transitioned power to his brother Raul in 2008 and, subsequently, relations with the U.S. warmed (a bit), decades-dormant entrepreneurship has started to emerge.
We observed in many different forms that Cuban entrepreneurs seem to operate in similar conditions as "intrapreneurs" within large, established organizations – and held some similar objectives. They can count on virtually no excess capital to help them. The rulebook for the work they want to do has not been written and the rules of the old world were written expressly to prevent change and competition against government monopolies. There appears to be increasing passion for trying new things all around, but it has been challenged by orthodoxy and procedure for decades. And there is an eagerness to show everyone what they can accomplish, convinced that if their ideas can make it into the world they could help define the new prevailing model.
So, much like I did in a previous column when I offered some lessons from the lions of Africa, here I submit five lessons that are worth considering for anyone who is struggling to innovate and drive change in large corporations.
Five Innovation Lessons from Havana
1. Don't waste time fighting for resources when there are none. Far too often, the conversation about innovation is one about funding and whether or how an innovation team can be stood up with the resources they need to succeed. The taxi drivers of Cuba who pilot around the big, colorful 50's-era American cars don't waste their time with any of that. There haven't been parts available for these cars since 1959. So, the cabbies got scrappy and made do with what they can, retrofitting parts from other cars or even other appliances, keeping in mind only the broader objective: Keep the cars on the road, and spend any spare time on making them gleam beautifully.
A scarcity mindset is absolutely critical for anyone who wants to innovate outside the core business and any minute spent in delusion that someone is going to magically show up with money (or parts) is a minute wasted.
2. Borrow from others aggressively and relentlessly. Though resource scarcity is a condition that any corporate innovator has to live with for some period of time, that doesn't mean that he or she has to do something with nothing. The reality is that there are a lot of great ideas, workarounds and technologies available freely in the public domain. You just need to have the openness to use others' ideas unabashedly, along with the pattern recognition and networks to know where to look for them.
One day, we had a chance to visit the Vivero Organoponico urban farm. Entirely organic, it is nestled between Soviet-era apartment buildings in the Alamar neighborhood of Havana and while 90 percent of its output is intended for the surrounding community, the owners are able to sell the remainder on the private market and to keep the profit. As we toured the site and saw the massive variety of organic farming techniques on display, one of the members of our group asked how they had ever figured all of it out. Our guide, the daughter of the farmer who founded the place, cheekily said, "We didn't have to figure anything out. We just looked for the best ideas and approaches already in the world and figured out ways to apply them here!" By looking outside for ideas, they needed to spend virtually no time of money on "R&D." All of their exploratory work was invested instead in figuring out how to apply external examples to their situation or how to operate even more leanly to increase their profits. In one particularly inventive move, they convinced the Cuban government to lend them undernourished cows that they would return fattened and ready for slaughter several months later – thereby, quite literally getting all their crap for free.
3. Be patient for growth, impatient for profit. This has long been a maxim in the innovation world but it is remarkable how frequently – still – business plans for early-stage projects are centered around staggering future growth plans.
Many of the Cubans we talked to described their world as one where it can actually be dangerous to think or talk about growth. Though the laws around private ownership were described to us as fuzzy at best to citizens, one central theme appeared to be that business owners can keep their profit, but if they grow too quickly, the authorities are likely to intervene. Though some rules have been clarified (for example paladars, privately owned restaurants, are now allowed to have up to 50 seats), most still seem unclear, and the general inclination is to keep one's head down and avoid drawing attention from the antibodies as they grow.
We had the great fortune of being shown around Havana by Milena, a woman in her mid-to-late twenties whose husband was a coder bursting with ideas and excitement about how to build new tourist-oriented businesses. Most meals were spent discussing how U.S. business models could be applied to special Cuban challenges. And as we tried to explain those business models, Milena hammered us early and often with our personal advice on, "How does it make money?" or "How quickly can we turn a profit?"
As innovators, we should show the same curiosity about the profit logic as early as we can – even at a minimal viable scale. From there, we just have to have faith that whatever barriers to growth exist will fall in time.
4. Share your platform and your passion. One of the only ways to attract help when resources are limited is to open up your platform to others, advertising your passion as a way to draw others in (rather than the promise of monetary reward). Under ideal circumstances, that shared passion can fuel a project that grows in impact well beyond the meager means that are a reality at inception.
Muraleando is a community art project that has grown out of a trash dump in the Lawton neighborhood of Havana. Our guide there showed us pictures of the mounds of garbage that they had to move in order to uncover an abandoned water tower, now the heart of their operations. Founded by two artists in 2001, the project has steadily gained momentum to the point that it now serves as a community center for over 250 kids in the area, many of them with special needs, engaging in anything from painting to moviemaking to ceramics. With no money, and in less than a decade, the dozens of artists who now make up this cooperative have shifted literally tons of trash and turned the water tower into a performing arts and retail space which only now will start creating a source of cash. In return, those workers now have an opportunity to be part of the platform – to draw more attention to their work thanks to collective scale – and to share in the social and monetary rewards.
Had the founders of Muraleando approached city government 15 years ago for money to pay workers to move garbage and create a community center, the vibrancy and excitement that personifies the place today might be missing. But that is what tends to happen in many corporations today, when innovation teams spend too much time in front of review panels trying to explain why they need more money rather than using a shared, passionate vision to move a project forward.
5. Perfect only the part that matters. One of the most gut-wrenching parts of wandering around Old Havana is seeing the crumbling buildings that, in their heyday, were clearly exquisite representations of baroque or art deco architecture. There simply aren't funds to invest in infrastructure projects to keep these buildings alive. (In fact, Milena cautioned us never to walk under a balcony after the rains, given how frequently they simply collapse into the streets below.)
But this same crumbling façade housed some real gems. On our final night in Havana, we ate at La Guarida, a rooftop restaurant and nightclub. As we were led into the space, we had to step over crumbling concrete blocks and navigate decrepit stairways, climbing through three floors of ruins before the place opened up before us. It is one of the most sought-after reservations in the city, and we discovered why when dusk settled around Havana, and the party scene came to life.
From a customer experience perspective, it was virtually perfect: food, service, ambiance, and fun came together in a way that could only have been curated down to the most minute detail. When we asked how this could possibly exist on top of such a foreboding entrance, the response we got was, "That doesn't matter yet – the owners will deal with that in time."
Maybe they will or maybe they won't, as the juxtaposition of ruin to perfection does somewhat add to the appeal. But more importantly, this was evidence of an entrepreneur who knew exactly what they had to get right – and what didn't matter – to create a raging sensation.
Lessons like these are nothing new. In fact, my colleague John Hagel and his team at the Deloitte Center for the Edge have been researching and extolling the benefits of an "edge" mindset for decades. Their work, and my recent Cuban jaunt, convince me that it is indeed possible to foment revolution quietly from the inside. And it just might lead to the type of change that will last and allow a legacy organization to survive.