If you live in a city -- and 83 percent of us do -- you probably enjoy your parks. These are the best of times for many urban parks, as across the country grand old parks are getting makeovers, and new parks are being built on former industrial sites, abandoned train tracks, former military bases, and even atop freeways.
Citizen involvement in restoring and managing public parks began more than 30 years ago in New York City, where entrepreneurial public managers partnered with citizen advocates to restore two badly neglected parks, Central Park and Prospect Park. The creation of the Central Park Conservancy and Prospect Park Alliance led to national wave of civic involvement in city parks when the federal government was cutting funding for urban parks, even as city life became more attractive, in part precisely because of better parks.
The vast majority of parks are supported exclusively by public money, as they should be. While private contributions are important to local parks, even more crucial is the role that the citizen-led boards play as perpetual park guardians. Mayors and city councils and park commissioners (and their budgets) come and go, but citizens make sure the cities keep up their investment in parks. Public-private partnerships also bring entrepreneurial management techniques and creative funding mechanisms to park stewardship.
With hundreds of millions of dollars and tens of millions of volunteer labor hours donated across the nation every year, these efforts are crucial as Congress fails to provide funding and state and city governments confront budget shortfalls. New York City, with more than $165 million a year donated for parks, has been a model for other cities. But ironically, there are efforts there to curtail private philanthropy and handcuff public-private partnerships, a worrisome sign for people who use and care about city parks.
In the wake of a recent gift of $100 million to the Central Park Conservancy, there have been calls to force the more successful non-profit park organizations to turn over 20 percent of their contributions to be redistributed to other parks. Another proposal suggests that only publicly funded workers should clean parks. These arguments are based on a false premise that private contributions create a system of "rich parks" and "poor parks."
To see the essential flaw in that logic, look at Prospect Park, the historic park in the middle of burgeoning Brooklyn. Rescued from serious deterioration by a partnership between residents, elected officials, and city administrators, the 585-acre park is the common backyard for an astounding diversity of race, ethnicity, religion and income. There is no means test to enter the park, and the funds raised by the volunteers of the Prospect Park Alliance can't provide all the care the park needs.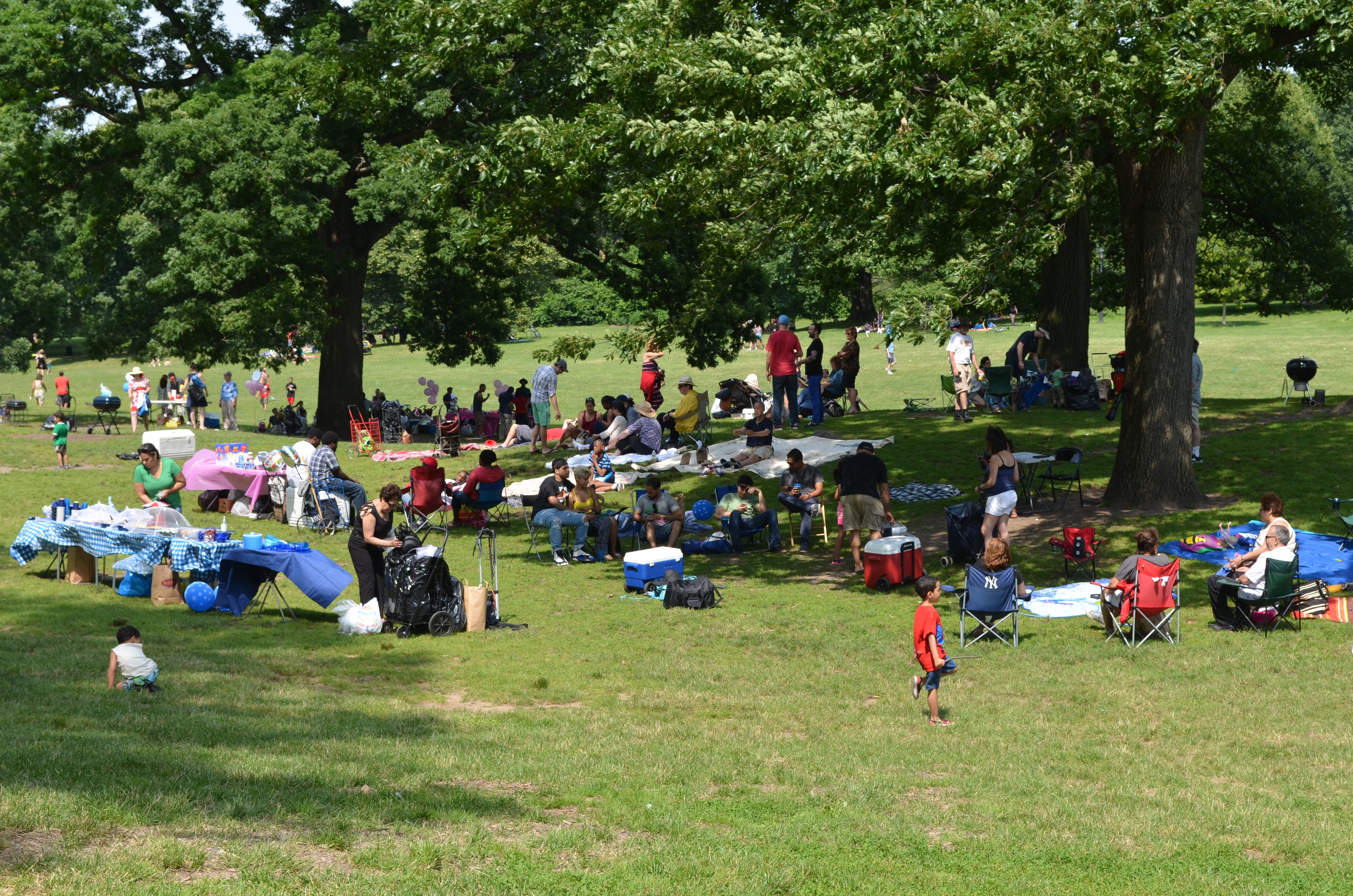 Image courtesy of Prospect Park Alliance
Forcing private donations to local parks to be spread to other parks flies in the face of the spirit and motivation behind philanthropy. The uniquely American tradition of large-scale charitable support for the arts and culture, higher education, the environment, and other causes is a foundation of this nation precisely because people have the choice to donate for things they personally care about. The quickest way to kill philanthropy is to mandate how and where our hard-earned dollars go. Imagine a donor to cancer research being told that 20 percent of her contribution is being reallocated to another disease.
The successful park support organizations already subsidize the building and operating of some parks across the country, allowing cities to move public funds to needier parks. Some, such as the Central Park Conservancy have voluntarily helped parks in nearby Harlem for years.
The renaissance of urban parks -- and the attendant strengthening of cities -- is at a crossroads. The public sector, from Washington to the state houses to the mayors' offices, must provide adequate public funding for parks. But we also need more contributions and voluntarism from the citizens for our cities to continue to be great places to live, and park users need to care for the parks, protect them, and enjoy them. And we don't need to tell people we're going to take their donation for one cause and move it to another.