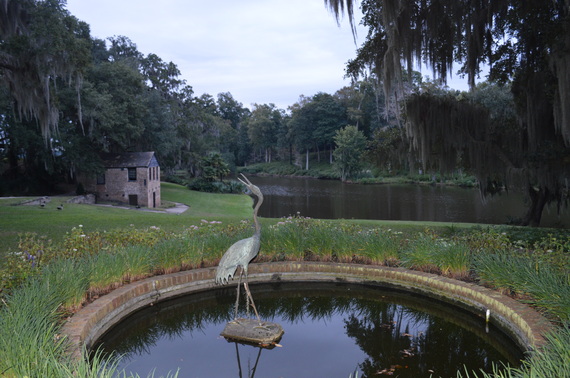 I left the low country a little over seven years ago, eyes forward, no looking back. I had my sights on greener pastures, even if those "pastures" were actually concrete-ladened parks and brownstones taller than most buildings in Savannah. At the time, I was severely disconnected from my own roots. I was tired of shrimp and grits. I was fed up with roux and gumbo. I didn't care about grains. Fuck, if I'm being honest, I couldn't have cooked them well at the time if I tried. Promises of higher salaries and validation were calling me to Washington D.C., NYC, and finally Chicago. So, seven years later with all that a distant memory, when I got the call to be a part of this year's Cookitraw in Charleston, SC I thought to myself, "This is great. It will be good for me, but what will I learn?" The answer came in the form of an ocean, swallowing me in waves of history, reflection and identity.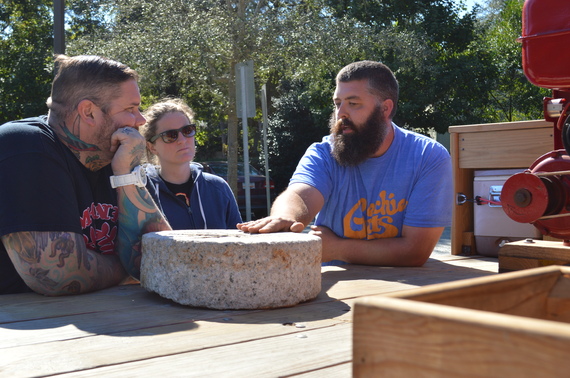 My father's side of my family is Cajun, from Morgan City, Louisiana. My mother's side is from Thunderbolt, GA, just 22 miles from Turnbridge Plantation, where we were deposited, at the crack of dawn on day two of the event. It was a bit surreal for me being taken to a place where my great grandparents grew up; especially since it was one of the stops where the organizers felt we could really learn something. I'm no stranger to low country cuisine, but when we arrived at Turnbridge, the experience really began to set in deep.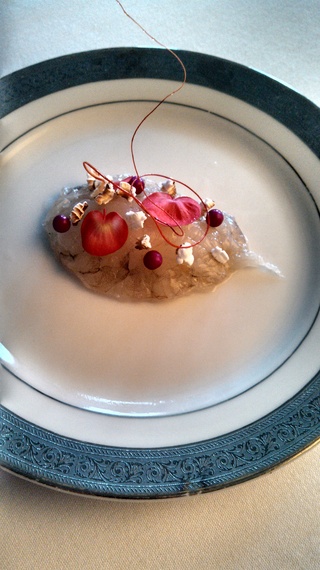 It wasn't the formal dinner, or even the public BBQ event that made the deepest impact on me. Although, being able to watch the other chefs interpret what I grew up with was a truly amazing moment for me. The events that were planned, outside of the actual cooking that was to take place, was what really spoke to me. I hand-harvested rice. I foraged succulents on Folly Beach. I killed and dressed a goat. We ate with our hands. We built fires. We sang. We laughed. Some even took the cliche to its fullest extent and cried.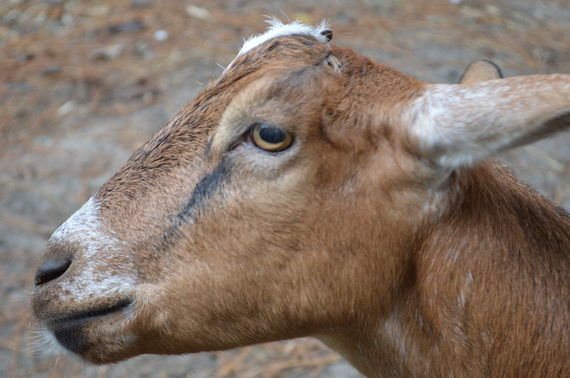 I'm willing to say that I forgot something very important about this region of the world, and, for that matter, something I think we take for granted in a lot of places when thinking about its "cuisine." We don't often look at the outside influences of what goes on in a particular place, which inevitably seeps into the food on the plate. We don't think about the landscape, the people, the environment. Not everybody gets a "Crawfish John"-guided foraging expedition through the beautiful marshes of South Carolina. Most cooks don't get the opportunity to see takes on a cuisine from a dozen local chefs while working next to the best chefs in the world on their interpretations of the same. The opportunity that was given to me and other Cookitraw chefs to visit the beaches, swamps, farms and towns of the low country, to work limitlessly with the product, and to have the resources to dive deep into the culture of the region, has proven to be a priceless experience.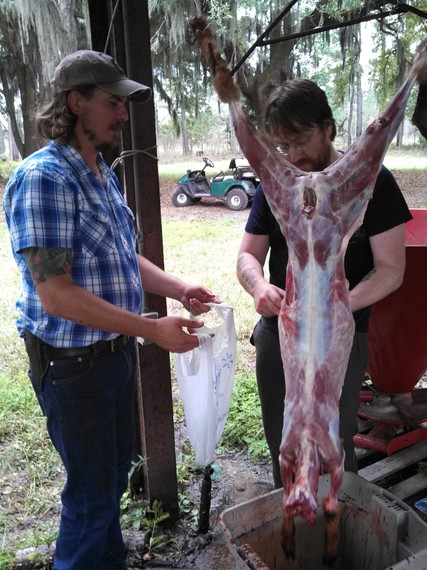 Cookitraw is about diving into the unknown through collaboration and open minds. Did I discover something foreign? I don't believe I did, but, what I came away with was far more important for me. Amidst all the new, shared experiences collaborating with so many unfamiliar faces and while forging new bonds, I was reconnected to my roots. And that was something I may have never done if it weren't for Cookitraw.
REAL LIFE. REAL NEWS. REAL VOICES.
Help us tell more of the stories that matter from voices that too often remain unheard.