When Matt Jones tells an auditorium full of students that he's rich, they usually laugh.
The 32-year-old doesn't quite give off the millionaire impression.
Jones looks young, dresses casually and runs a modest nonprofit that's using microloans to create jobs in Haiti.
But once the Poverty Resolutions founder explains his definition of "rich" -- someone who has a flushable toilet and enough to eat, that's when the students stop snickering. It's also when they start to consider contributing to his mission.
"We try to bring them to a point where they understand that 'rich' is having enough food. Rich is having a home," Jones told The Huffington Post. "I try to inspire them to see that a few dollars in Haiti makes all the difference in the world."
Jones doesn't need big bucks to create big change in a country where an estimated half a million people still live in tents two years after the earthquake hit.
He just needs Americans to understand how far a few U.S. dollars can stretch in a recovering Haiti.
Jones first learned that lesson when he and his brother, Andrew, moved to Port-au-Prince a few months after the earthquake and lived on just $1 a day, what 54 percent of the country subsists on. When the two would ask the mourning citizens what it was that they wanted most, they heard the same answer over and over: jobs.
"They didn't say 'give me a handout. Give me a shirt. Give me shoes,'" Jones said. "They said: 'I just want a job. I just want to be useful.'"
When Matt and Andrew returned to the states, they decided that functioning as a relief organization that doles out goods wasn't their calling.
While working toward his MBA degree at Penn State at the time, Matt realized that offering struggling Haitians microloans to start small businesses was the key to getting them on their feet.
"We want them to have ownership, not us," Jones said.
Since starting Poverty Resolutions about two years ago, the founders have just done that. They identify areas of need and create job opportunities around those areas.
After learning that locals lack protein, for example, the nonprofit decided to build a tilapia farm. Slated to open this summer on an acre-and-a-half of land, the operation will employ construction workers, one full-time farmer, and will eventually lead to more jobs for fish sellers, all the while bringing healthful food to Haiti.
The entire project will cost an estimated $10,000.
"It's future focused, and it's long-term focused," Jones said. "It creates a job forever, not for a minute."
Poverty Resolutions is in the process of developing what could prove to be another effective business model in the impoverished Cite Soleil, which doesn't have electricity.
Though the residents have little to eat, and earn nearly nothing, they almost all own cell phones, Jones said, since incoming calls are free. The organization decided to purchase a cell phone charging station, which charges phones with solar power, and will employ one individual to run it. He will be responsible for eventually paying back the microloan.
"It will be a positive thing for the community and will create a business that will be long term," Jones added.
While Jones admitted that soliciting donations in a tough economy is challenging, he said he has the added advantage of pointing to tangible results that inspire people to help. A sixth grader with pocket change is moved to give when he or she sees how an elementary school is doubling in size with just a few thousand dollars. A young college grad with an entry-level job will give what he or she can when learning that 100 percent of public donations go toward the nonprofit's poverty programs.
"People are extremely generous," Jones said. "They can have almost nothing, and yet, they're giving to others. It's really cool."
Feeling inspired? Learn how you can get involved with Poverty Resolutions here.
SLIDESHOW (Photos by: Wayne Terry):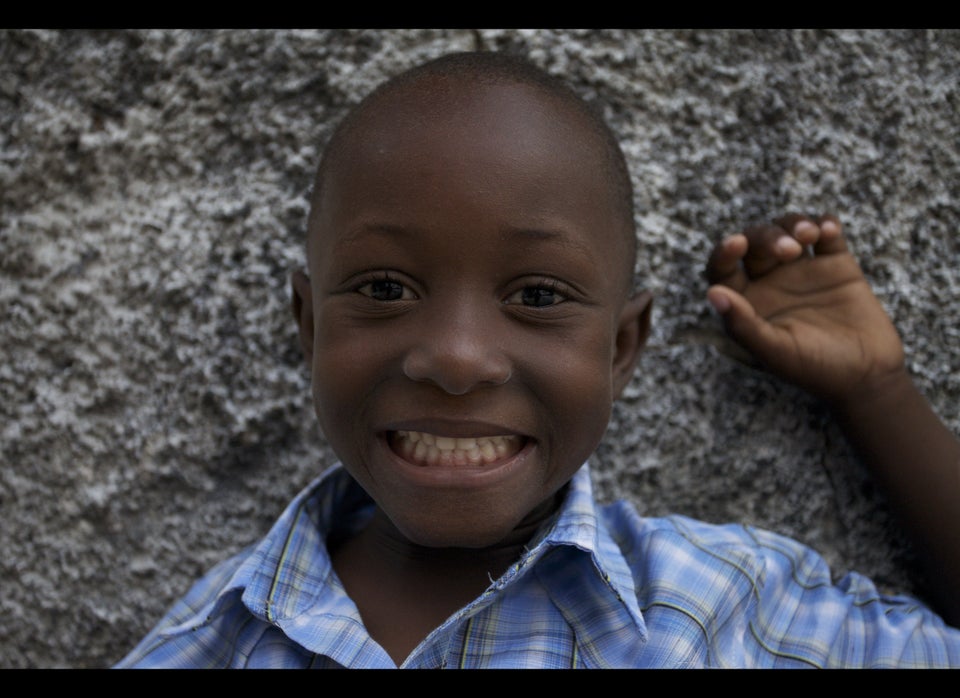 Popular in the Community