The Middle East is a very hot geographic zone due to its continuous political unrest and instability. The region has been through many horrible civil wars, political tension, and Sectarian clashes. Syria was a beautiful country located in that region. With its interesting history, beautiful nature, and multicultural mosaic society, we didn't talk about it much when the country was in its golden time and had political security.
Now, everyone knows Syria as a war-torn country, a war zone for terrorist groups, and an area of misery and death. The bloody civil war is still ongoing, and the internal political unrest between the government and rebels has encouraged many outsider forces to intervene and to play into this proxy war. The media outlets provide information about facts of war in Syria, such as the death toll, an elaborated explanation for the proxy war, and the multiple positions of the outside actors involved. Trying to solve the Syrian issue politically is very useless because major actors are not honestly willing to give up their own geopolitical interests to end Syria's misery. However, there is still a solution that could revive the dead Syria--at least socially.
In fact, if Syrians are given the chance to gain expertise in social work programs, they can help Syrian refugee communities in neighboring countries from marginalization and possibly rebuild, democratically, a better Syria with a better civil society. The good news is that McGill's International Community Action Network (ICAN) has already started this initiative. McGill has a notable 20-year history of furthering human rights in the Middle East. To date, over 50 alumni of its Master of Social Work (MSW) program have gone on to play lead roles in establishing and running the 11 ICAN-affiliated, rights-based community practice centers currently operating in the region.
In light of the crisis in Syria, ICAN admitted its first Syrian Fellow in 2014 and is now shifting the focus of the entire program to Syria. McGill's ICAN at the School of Social Work is currently running a crowdfunding campaign to raise funds to help cover the costs of the two-year MSW program for a Syrian Fellow along with his or her family. McGill is aiming to admit six MSW Fellows from Syria into the fully funded program in 2017.
So, bringing one Syrian fellow to McGill can impact thousands of Syrian lives. It can also have a positive, long-term impact for Syrians in preparing them for building civil societies, as well as protecting Syrians from marginalization, discrimination, and violence. Any donation can have a huge impact for Syria; it can light a candle in the middle of the rubbles bloodbath.
Crowdsourcing the struggle for human rights. Be part of the solution at Movements.org.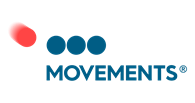 Calling all HuffPost superfans!
Sign up for membership to become a founding member and help shape HuffPost's next chapter