I was lucky enough to catch the LA performance of this year's RuPaul's Drag Race Battle of the Seasons Condragulations show, the third stop on a tour that is hitting cities from Des Moines to Reykjavik. The cast of the tour changes depending on location - the LA show featured hostess extraordinaire Bianca Del Rio, and performances from Ivy Winters, Phi Phi O'Hara, Raja Gemini, Adore Delano, Alaska Thunderfuck 5000, Manila Luzon, and Sharon Needles.
It would have been easy for these seasoned performers to come on stage, do some low-impact numbers, and still thrill the hell out of their fans. Instead, they brought the complete opposite. The level of artistry, originality, and passion these queens have for their performances was made abundantly clear throughout the show.
Highlights included Ivy Winters' six onstage outfit changes in a single song (she also expertly juggled knives, no big deal), Adore Delano adding a flawless cover of Prince's "Purple Rain" to stellar performances of her own songs from Till Death Do Us Party, Alaska's physics-defying number about her naturally platinum blonde and gigantic hair, Sharon's hilarious impersonation of Joan Rivers and debut of her newest single "Dracula" off her forthcoming sophomore album Taxidermy, Raja and Manila performing a brilliant number to the Japanese teenage metal girl group Babymetal's "Gimme Chocolate!!" and Phi Phi O'Hara doing a medley as the villain Rita from Mighty Morphin' Power Rangers. Of course, the incomparable Bianca Del Rio had the entire audience in tears of laughter throughout.
If it sounds like a lot, it's because it was - a lot of fabulous performances by artists at the top of their game. Let's just hope the season 7 girls have what it takes to keep up!
Check out the slideshow below for some of the show's best moments, and don't miss your chance to catch the tour when it stops by a city near you.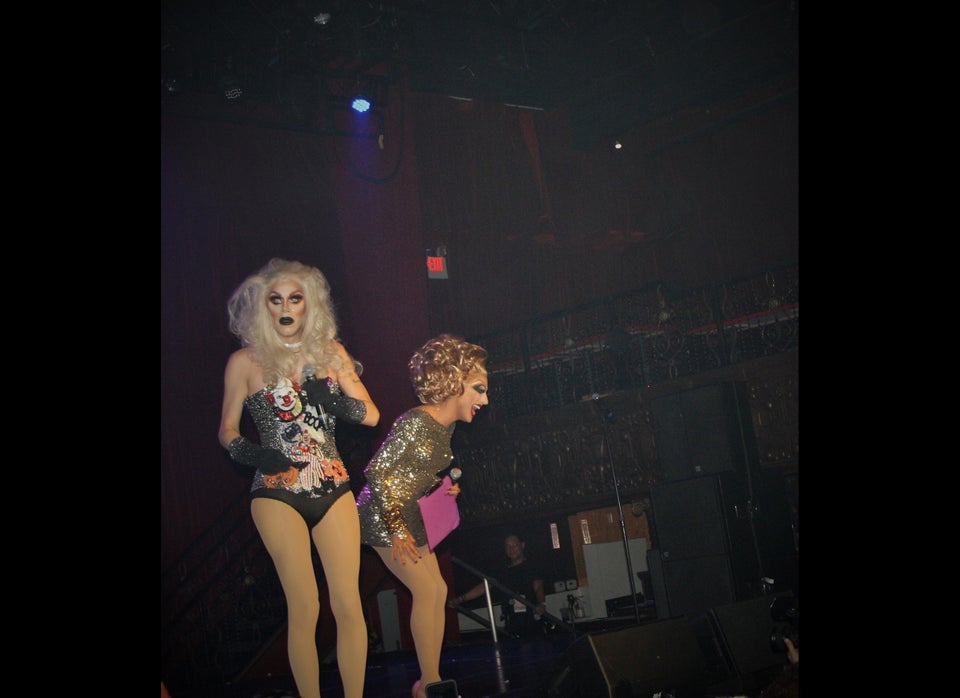 RuPaul's Drag Race Battle of the Seasons Condragulations Tour
Popular in the Community