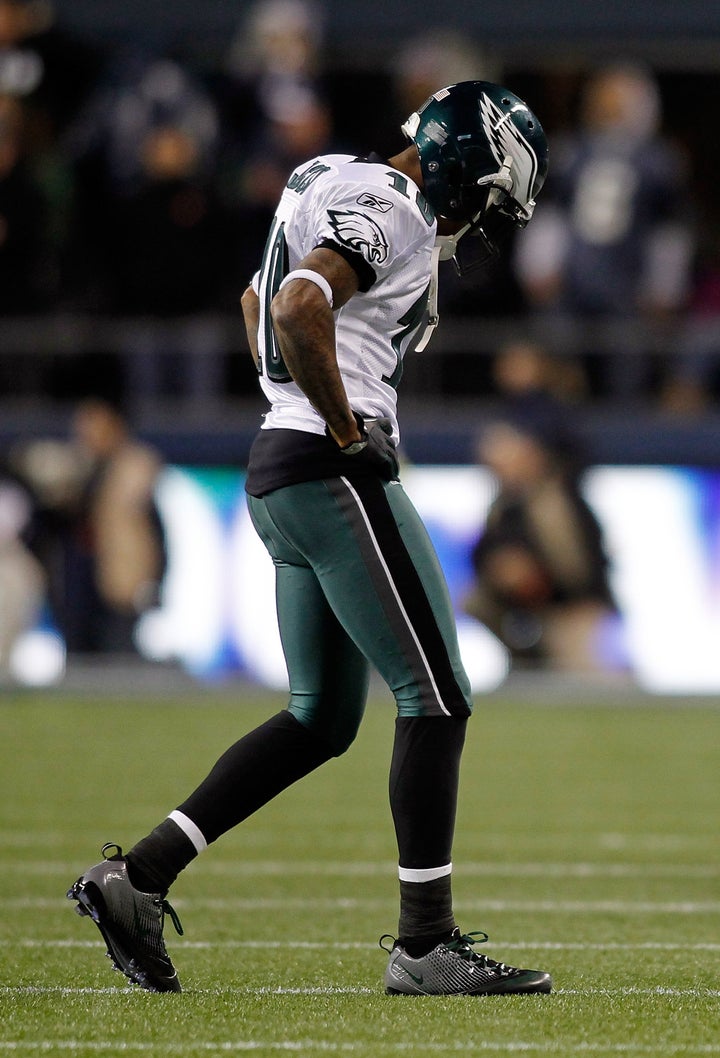 As per the annual ritual of the opening bell of free agency, the "chosen few" players were beneficiaries of the unrestricted free agency system brought into the NFL in 1993. Teams desiring to make purchases on the opening day of the buying season have to pay retail prices; they know that going in.
First, a couple of mantras from my years of watching free agency (and hoping in Green Bay that we would avoid the "stupid money" payouts of the first few days shopping sprees):
Some of the best deals made are the ones not made
Never let impulse or emotion override rational decision making, and
Teams that "win" March rarely play in January
Free agency moved at warp speed for one position group. A talented group of wide receivers made their presence felt throughout the league with a trade and some marquee signings designed to upgrade sluggish offenses. Let's look at some of the new wide receiver riches...
NFL owners were adamant about changing the rookie pay at the top of the Draft for reasons beyond the oversized guarantees. The real issue was that these contracts have what I call "exploding escalators" in the latter years of the deal, resulting in onerous and unworkable numbers for the team. This happened with Johnson, as it did with Larry Fitzgerald when he secured his first of two record-breaking contracts.
The Lions had the least leverage of any team dealing with an existing player. They could not field a competitive roster with Johnson's enormous Cap and cash numbers in this year and next. They were stuck, and Johnson was the beneficiary.
The other takeaway from the Johnson deal is that he and Fitzgerald have zoomed past the established receiver market to set a market of their own. This deal will now affect positions beyond wide receiver and it may have an interesting effect on the stagnant negotiations between the Saints and Drew Brees.
Marshall, traded to the Bears for two third-round picks, is a talent; I remember watching him run through our defense when I was with the Packers. However, he has had some brushes with the law, including as late as this week. I am sure that Lovie Smith and his staff think they can "handle him," but that may be a wish and not a plan. The test will come if and when things go south, and they will. All eyes will be on Marshall in how he handles adversity.
The Bears will inherit the remaining three years of Marshall's five-year deal, with salaries of $9.3 million this year and $9.1 million in 2013 and 2014.
After a disenchanted 2011 season followed by the Franchise Tag ("Tag") Jackson is now rewarded with a five-year deal. While it is certainly good news for Jackson to have signed a long-term deal, it appears to be a curious one.
Jackson was scheduled to make $9.5 million playing under the Tag in 2012. Jackson will now make -- from bonuses and salary -- $11 million in 2012, a relatively modest increase of $1.5 million. In 2013, Jackson will make $7 million in bonus and salaries, $4 million of which is fully guaranteed, the rest guaranteed only for injury (if he is unable to play in 2013 due to injury). And in 2014, Jackson will make $10.5 million, only $250,000 of which is guaranteed.

Certainly, $15 million is better than $9.5 million, but I would have expected a larger guaranteed amount for Jackson to give up four additional years beyond this Tag year. This deal feels light.

Vincent Jackson
Jackson, the marquee free agent receiver of the group, changes coasts, signing a five-year $55.5 million deal with Tampa Bay, including $26 million guaranteed, all in the first two years of the deal.
The Bucs, armed with $45 million of Cap room, were able to structure the deal in a "pay as you go" model, loading $13 million into both 2012 and 2013 with no proration nor potential future Cap charges should things sour. The Bucs did the same with Nicks. It is a smart way to structure a deal and protects the team in the future.

Comparing to Redskins issue
Many have asked about this laudable structure and as to why the Redskins and Cowboys incurred penalties from the league. I cannot speak to the Cowboys -- it appears the Miles Austin deal was frontloaded in the same manner as Jackson -- but the Redskins' issues were different.
The Redskins did not negotiate contracts in 2010 to frontload money into the uncapped year. They renegotiated existing contracts to bring forward proration from future years into the uncapped year. I am not defending the penalties levied against the team -- it is still puzzling that there were no written prohibitions against what they did -- but there is a difference. One is negotiating; one is accounting.
There are even more receivers to catch deals in the past couple days, and there will be more to come.
Calling all HuffPost superfans!
Sign up for membership to become a founding member and help shape HuffPost's next chapter