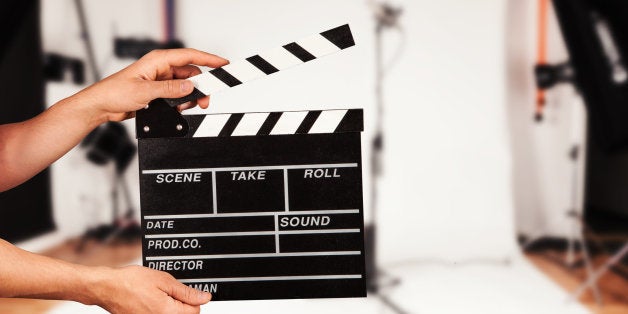 Ahead of the 2016 Oscars, the Women's Media Center, which conducts research and advocates for women in the media, released a study showing that only 19% of Oscar nominations for non-acting roles have gone to women. Based on data from Oscars.com, the study finds that over the last 10 years and in 19 categories, men have been nominated most for roles with decision-making power, and no woman has ever been nominated in cinematography. Kathryn Bigelow is the only woman that has been nominated for Best Director in the last decade. Click here for more information from the study.
According to Julie Burton, the President of the Women's Media Center, as quoted in the press release for this study: "There is a clear connection between the low numbers of women hired for behind-the-scenes jobs in film and women's low representation among Oscar nominees,"... "If they're not hired in these non-acting categories, they'll never have a chance to be recognized for their excellence. Research by the Center for the Study of Women in Television and Film shows that of the 250 top-grossing films of 2015, women were 9 percent of directors, 11 percent of writers, 20 percent of executive producers, 26 percent of producers, 22 percent of editors, and only 6 percent of cinematographers. If more women were hired as writers, directors, editors, and producers, the talent pool for nominations would be more reflective of the overall population and audience--more than half of which are women."
In addition, the Oscars have come under fire for the second year in a row due to the lack of racial diversity of nominees, resulting in the use of #OscarsSoWhite and statements from stars like Jada Pinkett Smith and Spike Lee, which have decided not to attend the ceremony.
A recent study released by the University of California's Annenberg School for Communication and Journalism, finds that "the inclusion crisis" is bigger than just the Oscars, and applies to Hollywood in general. Minorities, women, and LGBT representation doesn't accurately represent those communities in society; according to the Annenberg study , "the film industry 'still functions as a straight, white, boys' club.'"
While both television and film have room for improvement, the findings show that television producers like Disney, Amazon and the CW, were more inclusive than the six major studios analyzed in the study, and can be looked at as "pockets of promise." For more information on the study, click here.
The "pockets of promise" in the television industry are encouraging and demonstrate that in some spaces inclusiveness is becoming more notable, but more needs to be done in order for the film industry to acknowledge and celebrate more of its professionals.

ABOUT THE AUTHOR: MARIELA S.M.
As a contributor to Women's iLab, I've known I wanted to be an entrepreneur since I was a kid and this year I founded Verbatim Translations LLC, which specializes in English to Spanish and Spanish to English translations. In addition, I currently co-tweet about women's sports and female athletes from @WMNSPORTSWORLD. In 2015, I graduated from Boston University with an M.A. in International Relations and International Communications, after completing a B.A. in Humanities from the Universidad del Turabo in Puerto Rico. Writing is a passion of mine and I'm enthusiastic about the opportunity to contribute to Women's iLab. I also enjoy reading, listening to music, learning, and thinking that I would be a Gryffindor if I lived in Harry Potter's world.
Calling all HuffPost superfans!
Sign up for membership to become a founding member and help shape HuffPost's next chapter