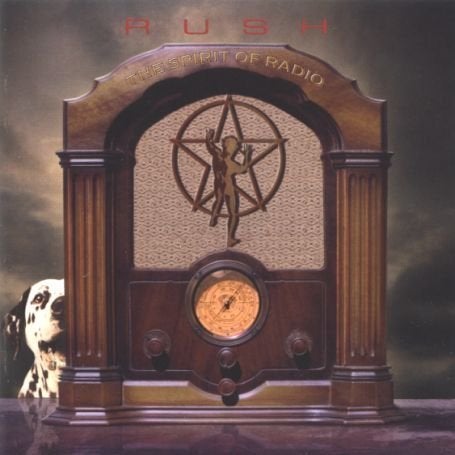 Radio advertising revenues are down an average of five to ten percent at stations across the country this year. I am forecasting they will decline another ten to fifteen percent next year and an additional six to nine percent in 2010. The declines in small and mid-size markets could be even greater. The devastating loss of local and regional automotive revenues is compounded by an anticipated sharp downturn in retail spending into 2011. Last week, radio broadcaster Westwood One, the largest independent distributor of radio programming in the U.S. was delisted from the NYSE. Just a week earlier, Westwood One president Rod Sherwood commented "2008 was the year of developing and implementing a turnaround plan."
Economic realities in 2009 give little leeway to media companies to develop and implement turnaround strategies. The time for radio, newspaper, magazine, local television, yellow pages and other media companies to institute turnaround strategies has long-since past. The problem with the plans of Westwood One and others is that they are designed to meet the needs of Wall Street rather than serving the needs of audiences and advertisers.
In November 2003, I published an Open Letter to the Radio Industry, which included Seven Strategies for Rebuilding the Industry. Today, I am suggesting a new strategy for radio executives to consider for surviving the next 24 to 36 months. In 2003 I wrote "Run your business for the audience and not Wall Street. Wall Street gives no inducement to struggling industries and companies when they try to redirect their businesses. Companies that bite the revenue bullet in order to build long-term growth are punished by the financial community." I added, "The radio industry must reposition itself, re-create its unique marketing proposition, and rebuild its competitive and proprietary position."
This recommendation is not as valid today as it was five-years ago. It might become valid again in 36 months as the overall media industry emerges from the pending economic cataclysm. For the next 24 - 36-months, radio needs to run its business for advertisers, not for Wall Street. Radio's greatest asset during the next three years will be its reach. I recommend radio giants CBS and Clear Channel plus other station groups immediately announce dramatic commercial cost reductions for 30-second spots (while maintaining costs for 60-second spots). Let advertisers know immediately -- before they push the costs down through negotiation -- that radio is open for Upfront 24 and 36-month deals that enable marketers to lock in low, low rates and that deliver the mass audience reach they will require as the foundation for their marketing campaigns.
Radio Advertising Bureau president Jeff Haley suggests one of the core reasons total advertising investments have declined as a percent of GDP is because "advertising used to include multiple flights generating minimum two-to-three time frequency. Now advertisers are wrapping messages around the customer in a 360-degree model, which often delivers just a one-time reach. Failures of new product launches suggest there is not sufficient reach leverage against campaigns that there should be" Haley points out "marketers are trying to do different things in ways that aren't having an impact. Reach-to-scale is a basic building block for marketing. But the fascination with highly targeted campaigns focused on niche customer groups delivers reach that is too small to create demand -- and new ad campaigns fail. Radio has ubiquitous reach and is a very effective medium for driving demand."
Five years ago, I pointed out "the [radio] industry is desperately in need of a new playing field. It's too late to try to simply play the game differently. The game is broken. Radio as a medium is on a downward slope. It's time for a completely new game to be developed, tested, and implemented." As the downward slope threatens to become a free fall, I retract my recommendation from 2003 and suggest radio fall back on its core strength to survive this downturn. Radio needs to become the Wal-Mart of the media industry -- the place advertisers can turn to for cheap, trusted, reliable advertising. Rather than negotiating based on market conditions, radio can follow the Wal-Mart formula of everyday low prices. Set the market low right now before the holiday season when advertisers need to reach consumers the most. Assure advertisers that the doors are open 24-hours a day and the best deals are available right now.
At the same time, radio needs to dramatically cut back on unnecessary overhead. Cut research to only the necessary minimum. Sustain sales forces to work closely to monitor sales results with local retailers and adjust campaigns immediately to increase their effectiveness.
Most importantly, radio must continue to invest in strong local talent. Talent is radio's biggest asset (but this talent might need to be wiling to cut their income for the next three years in order to help their medium survive, just as manufacturers cut their costs in return for Wal-Mart distribution). Wal-Mart needs well-known reliable brands filling its shelves. Radio needs well-known trusted talent. Most importantly, the talent needs to integrate advertising into programming. Personal endorsements, live performances and on-location broadcasts are as important to radio advertising as shelf-talkers, end-aisle displays and manufacturers' coupons are to Wal-Mart's business model. Consumers trust on-air personalities like Jim Kerr on Q-104.3 in New York; Preston and Steve on WMMR in Philadelphia; Jim Harper on Magic 105.1 in Detroit; BJ Harris on KALC-FM (Alice 105.9) in Denver; Craig Carton on WFAN in New York, who talks about the cars he drives and endorses Vulcan Motor Club and ProFlowers; Howard Eskin of WIP-AM in Philadelphia, who endorses Lexus of Cherry Hill and is the only radio endorser of Rolex watches through Bernie Robbins Jewelers; Big Boy on KPWR / Power 106 in Los Angeles; Jonathan Brandmeier on WLUP (The Loop) in Chicago; Mike O'Brien a 20-year legend on KKLZ-FM in Las Vegas; and Don Chase on WKML-FM in Fayetteville, NC
No medium has as much local market talent in as radio. Radio's shelves are filled with this great merchandise. The challenge for radio is to come to market right now with a price-sensitive strategy that gives it competitive leadership. The medium's strength is ubiquitous reach. It is apparent that all-media will have great price elasticity for at least the next 24-months. Radio can bite the bullet right now and use an every-day-low-price strategy to transition the industry fully to 30-second spots. Tell Wall Street that radio is meeting the needs of the economy; meeting the needs of advertisers; meeting the needs of consumers for a good reliable source of marketing information and recommendations. No matter what media companies do in the next 24-months, the total media industry will be punished by the economy and by investors. At least radio will be demonstrating leadership and a clear strategic share-of-market strategy that will put other media -- and especially newspapers -- on the defensive.
In some ways it's unfortunate radio is the same business it was five, ten fifteen, twenty, thirty years ago. But in other ways, for the next 24 to 36 months that will be radio's greatest strength.
Here's the warning: a 24 to 36-month low-price strategy can only work for the long-term health of the industry if station groups use this window to invest in expanded HD multiplexing; Buy-From-FM capabilities that enable listeners to download music directly to their Zune, iPod and cellphones; expanded messaging in conjunction with the ANA/4A's Ad-ID tagging connected to RDS and GPS technology to enable listeners to interact directly with advertisers; expanded online initiatives and aggressive video content development; marketing partnerships for local execution of national events and promotional initiatives; experiential marketing programs; and development of database marketing offerings by building online social communities and local outreach programs.
Five years ago, I wrote "no creative business can grow without innovation." The economic disaster that looms in front of the radio industry can be averted but for radio it will not be through innovation.
Set in motion -- right now -- a strategy to differentiate radio as the low-cost high reach alternative. Brag about every-day-low-prices and make it your mantra.
*Determine the pricing bottom, publish a rate card and stick with it.

*Stop competing station-against-station and band together to sell the medium's strengths.

*Use the human resources of local sales organizations to become the representatives for advertisers within each station to manage the use of inventory most effectively to optimize sales results.

*Groups with multiple stations in one market can merge their sales organizations.

*Drive up demand by making sure the medium works.

*Invest in innovation for the long-term.
Companies emerge from recessions with visionary products of the future, not with the products of the past. They survive recessions by offering clearly differentiated and relevant products and services. Advertisers need reach; they need low costs. Deliver them and prepare for that time two to three years away when marketers will again be willing to pay premiums for innovation. Based on developing a close collaborative working relationship to help each other get through these tough times, in 24 to 36 months marketers and radio executives will be allies-in-arms with strong positive relationships ready to move into the future together.
Jack Myers consults with media companies, marketers, agencies and investors on business models and strategies. He can be contacted at jm@jackmyers.com
To communicate with or to be contacted by the executives and/or companies mentioned in this column, link to the JackMyers Connection Hotline.
This post originally appeared at JackMyers.com.
Popular in the Community