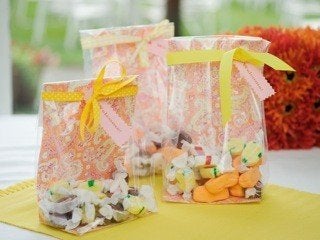 We recognize that twinkle in your eye. Saying "yes!" to the love of your life can be exhilarating. Given the current economy, however, almost every bride-to-be is bound to be looking for strategies to cut back their big day budget. There are so many ways to scale back financially without sacrificing an ounce of style. Here are just a few:
Fabulous Faux - One of the most surprising expenses? Flowers! In fact, while brides are often surprised and alarmed at the cost, they don't want to sacrifice what is considered to be a key detail to the big day. My advice -- go faux. It will save you a bundle and the assortment and variety have greatly improved. At times it is even difficult to tell fresh from faux. The trick is to avoid flowers that appear shiny and waxy as they will continue to appear that way in an arrangement . Gather florals with wire stems and arrange in vases and displays in your bouquet and on your tables. An added perk? They last forever, making a beautiful keepsake.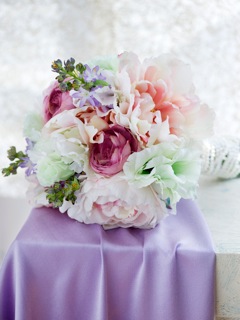 Signature Drinks - One of the most interesting trends I have seen over the past year is personalization in weddings. Every bride wants her wedding to be unique. One budget friendly and festive way to accomplish this is to skip the traditional pre-reception cocktail hour with open bar and instead offer a signature cocktail to wet the whistle of your guests. Pre-mix the ingredients, (bought in less expensive bulk quantities), in a lovely pitcher or drinks dispenser and set out with glasses for a stylish, self-serve bar. My go-to is Vodka, pink grapefruit, pineapple, with fresh lime juice and seltzer to top. Wine and beer can be served during the meal, and of course prosecco (a less expensive, Italian sparkling wine). For those without a degree in mixology try looking in my books, "Punch" or "It's 5 O'Clock Somewhere" to start off.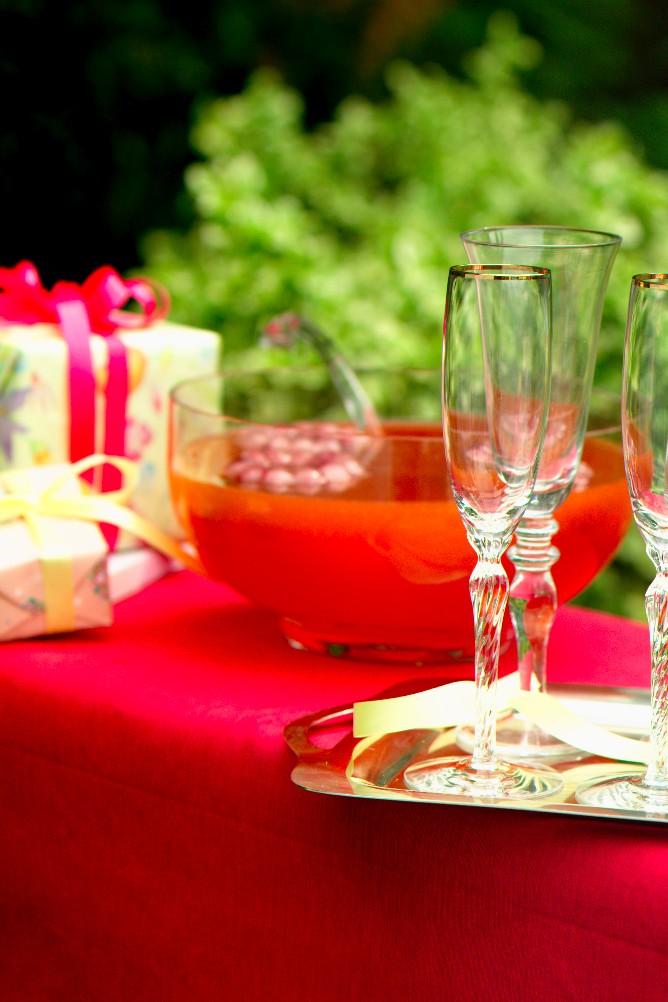 The Gift That Keeps On Giving - Try making your own gifts for your guests. Something as simple as an assortment of candy that works with your color scheme. A favorite of mine are jelly beans as they come in a rainbow of colors, can be placed in a clear plastic box and wrapped with coordinating ribbon, and best of all won't melt like chocolate. This provides a pop of color on the table and, because candy can easily be bought in bulk, leaves your guests with a fun, fresh, and inexpensive gift. Music is also a hit, create a playlist of your favorite tunes, print labels and create your own CD. Guests will love them, and think of the happy couple every time they push play.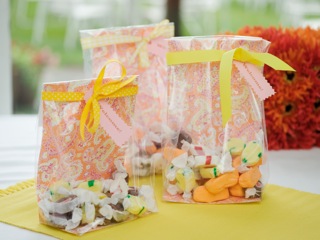 But most of all, remember to have fun and enjoy your big day, the memories will last a lifetime.
Colleen Mullaney is a lifestyle expert and author whose most recent works include a foray into the wedding industry with "One-of-a-Kind Weddings."