Do you buy your bananas in bulk because they're cheaper that way, but invariably they ripen faster than you can eat them, so you throw them in the freezer with some vague future plan to make banana bread and a year goes by and when you finally force yourself to open the freezer and count your rotten bananas, there are fifteen crammed in there? And then you have to restrain yourself from chucking them, because then all your careful hoarding will have been for naught?
I felt like that every day until I started taking cooking classes with Karina.
Karina is a tall, blonde Brazilian woman. She is also a nutritionist and holistic counselor. We live in the same town, about a mile away from each other. Our kids have gone to school together since kindergarten and are now seniors in high school. You would have thought that over the years, we might have become friends. Nope. It shames me to share this, but when I saw her coming, I walked away. Karina is one of the most gorgeous women you will ever see. When she walks into a room, heads turn. I was raised by a beautiful mother and a vain and attractive grandmother. For years, I tried to achieve their ideal of feminine beauty. I never did. So when I meet a woman who laps them, I flee. Even when Karina and I both went on a spa trip to the Berkshires with a small group of women, two years in a row, we barely spoke. Sweaty and without make-up, she looks fantastic. Next to her, I feel like a character in "Harry Potter," and I'm not talking about Hermione, I'm talking about the goblin in charge of Gringotts Wizarding Bank.
Then my friend Denise said Karina was teaching cooking classes in her kitchen on Friday afternoons. Denise had told me about these delicious gluten-free, sugar-free breakfast snacks that Karina had made for her. Denise is an extremely healthy and accomplished cook. If she said someone local was making something good and willing to share the recipes, I was willing to see what it was all about, even if it meant feeling like an oompa-loompa for two hours.
It was immediately clear that Karina was a culinary genius. A group of us gathered in her kitchen in late December, and she made a range of gluten-free and sugar free goodies. Her apron didn't mute her beauty but because the food tasted so good, I was willing to look past it. She cooked cornbread in a skillet, chili made from cocoa powder, butternut squash, fresh ginger and three kinds of beans, and a smoothie made from avocado, blueberries and old bananas, which she had pulled out of the freezer. It seemed like she used old bananas in almost everything. Maybe we could be friends.
A few Fridays later, Karina made us gluten-free peanut butter cookie dough bites, granola bars with dried coconut, chocolate chip muffins (again with old bananas!), and chocolate blueberry chia pudding. She added hemp seeds and chia seeds to a smoothie. I had never used chia seeds or hemp seeds before and avoided smoothies -- if I want a smoothie, I will go to 7/11 and buy a Coke slushie, thank you. But that afternoon she made a smoothie with frozen banana, fresh ginger, spinach, pineapple, hemp seeds and chia seeds. I took a sip. My brain demanded more, right away. Karina explained that chia seeds were packed with iron and calcium and were a great protein source, filled with omega 3 fatty acids. I had always been a little dubious about adding seeds to things -- we are not birds -- but the seeds gave the smoothie a nice crunch.
Karina instructed us to open bananas the way the monkeys do, not from the part that hangs from the tree, but from the other, smaller side. She also recommended putting coconut oil on your face -- a fabulous, inexpensive moisturizer. I made a list of ingredients I had never used before -- hemp seeds, chia seeds, flax seeds, coconut sugar, sunflower seed butter, maca, cacao powder -- and ordered them off Amazon. When they arrived, I placed them on a shelf in the pantry that I started thinking of as Karina's Closet.
Then, my husband and I took the kids to Maui for spring break. It rained four days in a row. There was nothing to do but eat, read, and talk about eating and reading. Finally, we left the kids to their laptops and went out to to eat. I had become one of Karina's acolytes and was really trying to avoid sugar. But four days of rain is a lot. The waiter recommended the chocolate mousse. Karina wasn't there. My husband and I dug in. It was some of the most delicious stuff we had ever had. But Karina must have cast a spell because what we were eating wasn't really chocolate mousse. It was a decadent vegan concoction called "Raw Super Food Mousse," filled with cashew nuts, hemp seeds, maca, coconut sugar, cacao, and hazel nut essence.
I texted Karina right away. She was on vacation, but this was an emergency. Could we make this?
When she held a cooking class again a few weeks later, there was chocolate "mousse" waiting for us, and it was made from avocados, old bananas and cacao powder! It was fantastic. I decided to put our frozen bananas to work and make a smoothie and that mousse. We didn't have any raw spinach and I couldn't find the raw honey, so I used frozen spinach and regular honey. My husband, who is not a fan of ginger, loved the smoothie. Two days later, I craved it again. This time, I used fresh spinach and raw honey. It was fabulous.
The chocolate banana avocado mousse was the real winner. None of us could stop eating it. I've made plenty of chocolate mousse in my time. My husband says I'm obsessed with it. He's right. My love affair with chocolate mousse became the title essay for my book. It's fattening as hell but if you make it from avocados and old bananas, you might also be able to find some virtue in it.
We may not all be able to look like Karina, but at least we can cook like her.
Pineapple Ginger Smoothie (with old banana and spinach)

Adapted from Nutrition-365.com
Ingredients:
1 cup chopped pineapple
1 frozen ripe banana (defrost banana in microwave for 30 seconds)
½ inch fresh ginger, peeled
½ lemon, juiced
1 cup spinach, fresh or frozen (I have used both)
1 tablespoon chia seed
2 tablespoon hemp seed
1 tablespoon coconut oil
1 tablespoon raw or regular honey (I have used both)
1 cup water (can add more water to thin it out)
1 cup ice
Add all ingredients to blender and process until smooth.
Ingredients:
2 ripe avocados
1 brown banana
1/3 cup raw cacao powder
¼-1/2 cup raw or regular honey (I used regular honey)
¼ cup coconut or almond milk (I used coconut milk)
1 tablespoon coconut oil
1 teaspoon vanilla
1 teaspoon salt
Place all ingredients except for coconut/almond milk in food processor. Slowly add the milk until mixture is smooth and thick. Place mousse in refrigerator for at least an hour to let flavors set before serving. You can store in the refrigerator for up to 2 days.
Serve in small bowls or teacups and top with shredded coconut and/or fresh berries. Enjoy!
Source: Karina@nutrition-365.com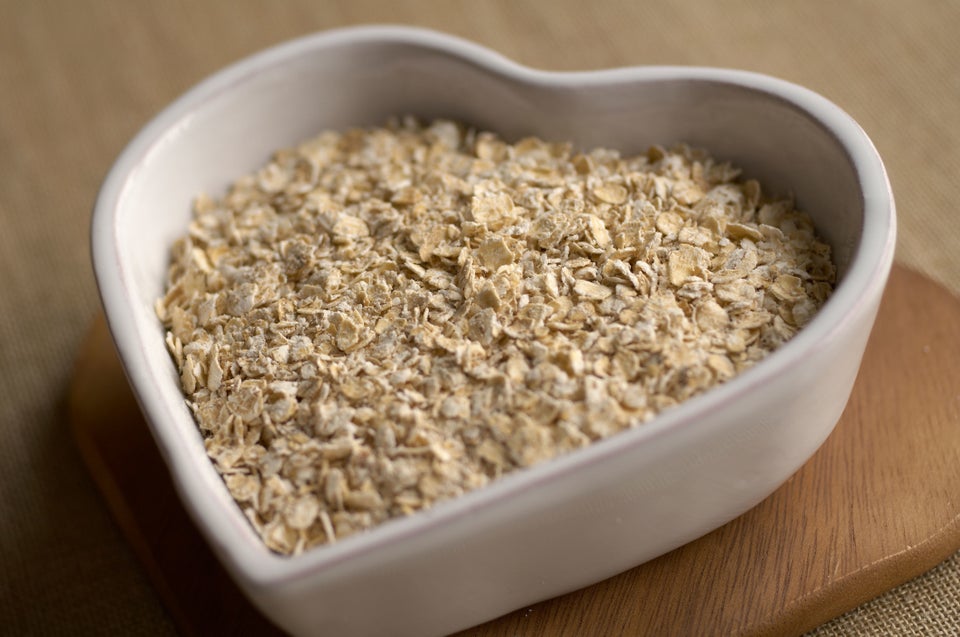 5 Foods That Fight Cholesterol