Martin Luther King Jr. Day held special significance for many this year, as people across the country came out to volunteer, march and celebrate the civil rights leader's legacy on the first MLK Day since the deaths of Michael Brown in Ferguson, Missouri, and Eric Garner in Staten Island, New York.
Activist groups called for the celebrations and demonstrations this year to be tied to recent efforts to draw attention to racial inequality and police brutality. Leaders from groups like Black Lives Matter and Ferguson Action helped organize events for the holiday through a campaign called #ReclaimMLK. Several other hashtags were associated with MLK Day events as well, including #DayOfAction, #WWMLKD, #PledgeOfResistance and #BeLikeKing.
With its #ReclaimMLK events, Ferguson Action, a grassroots civil rights organization birthed out of the heightened racial tension in Ferguson following Brown's death, encouraged activists to resurface the "radical, principled and uncompromising" nonviolent protest tactics King used during the civil rights movement.
"Martin Luther King Jr's life's work was the elevation, honoring, and defense of Black Lives. His tools included non-violent civil disobedience and direct action," reads a statement on FergusonAction.org. "From here on, MLK weekend will be known as a time of national resistance to injustice."
People around the nation took that sentiment to heart: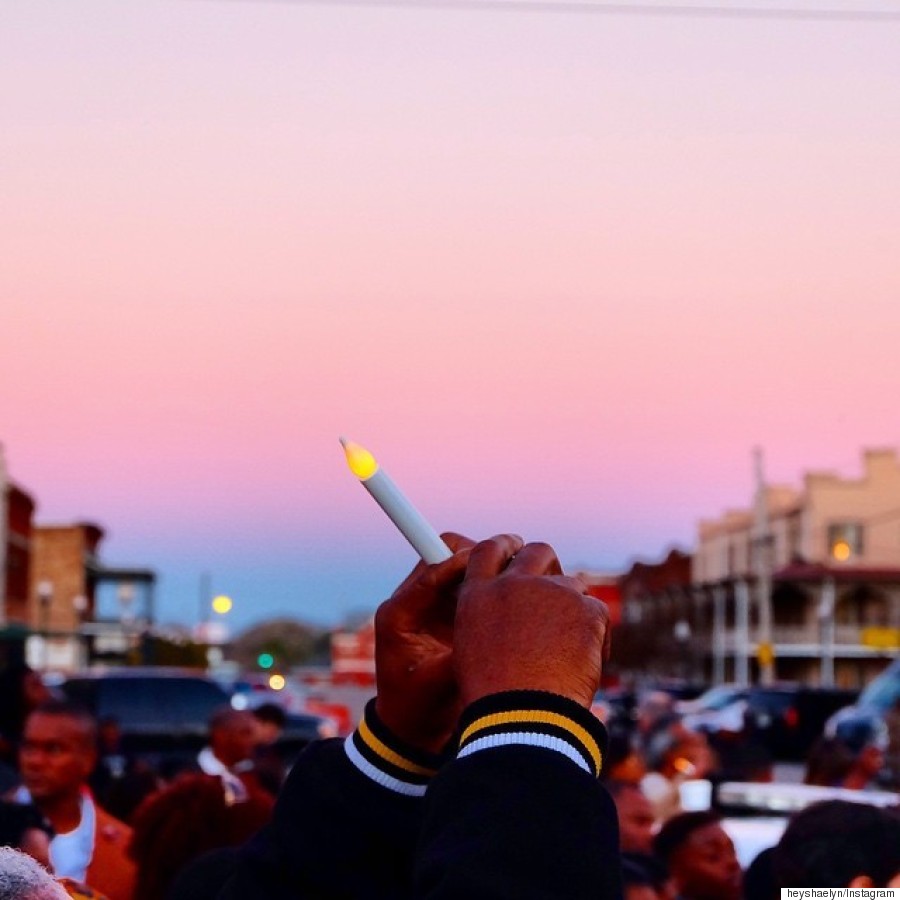 On early Monday morning, protesters in California gathered outside the home of newly elected Oakland Mayor Libby Schaaf, who spent her first day in office with Oakland police.
Protesters chanted "Wake up Libby!" "No sleeping on the job!" and "You chose to prioritize blue, but today you will hear black," according to SFGate.com.
In a statement emailed to The Huffington Post, Schaaf wrote: "We live in the best and most diverse city in the greatest nation on earth with the right to freedom of speech and peaceful assembly. As Oakland's Mayor I am committed to connecting our police and our communities to ensure public safety and the protection of our ideals."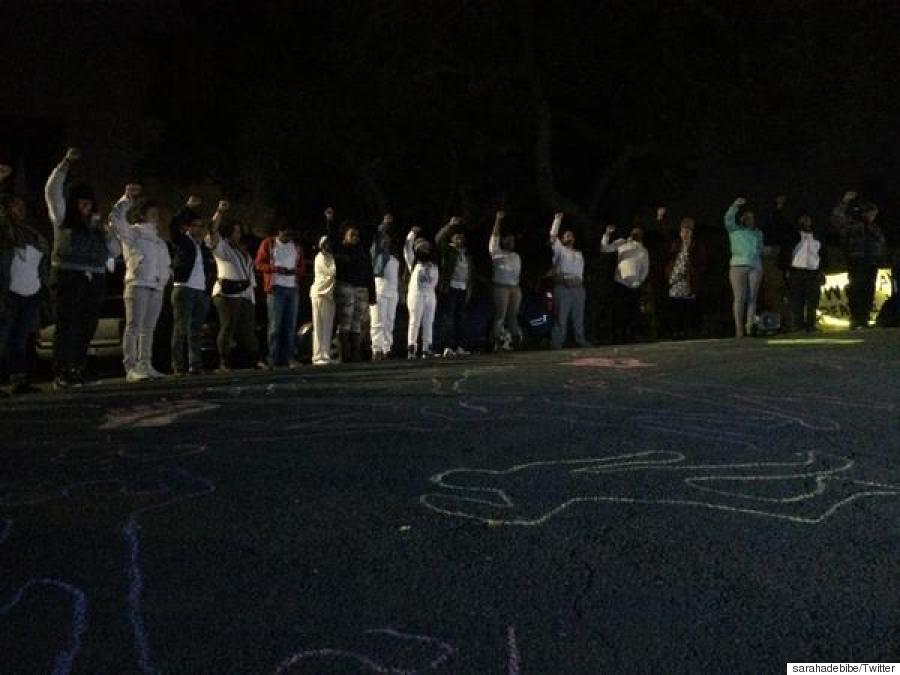 The cast of the Oscar-nominated film "Selma" also took to the streets Sunday evening to hold their own demonstration in Selma, Alabama, in tribute to King. The film's director, Ava Duvernay, and Oprah Winfrey, David Oyelowo and Common led a march across the Edmund Pettus Bridge.
Meanwhile, across the nation in New York City, hundreds gathered in Harlem and marched downtown as they chanted "No justice, no peace" and held signs saying "Black Lives Matter."
"[T]his year, King's legacy is being thought of in the context of the #BlackLivesMatter movement which has spread like wildfire throughout the United States and around the world. Ignited by the killings of Islan Nettles, Mike Brown, Rekia Boyd, Oscar Grant, Trayvon Martin, Renisha McBride, Aiyana Jones, Jordan Davis and too many more by police and vigilantes, Dr. King's legacy and his work take on a different meaning in today's world," #BlackLivesMatter co-founders Alicia Garza and Patrisse Cullors-Brignac wrote in a blog post for HuffPost.
Here are more photos from protests that occurred over the MLK holiday and weekend, aimed at continuing the leader's fight for racial justice: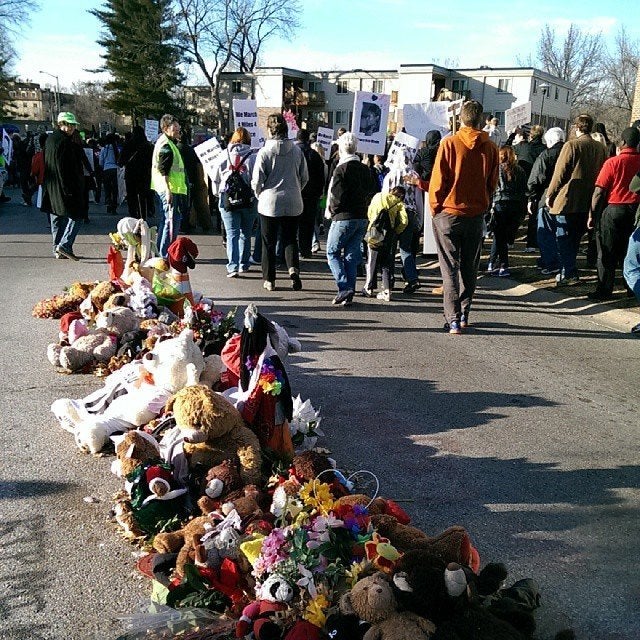 lindseyrwillard/Instagram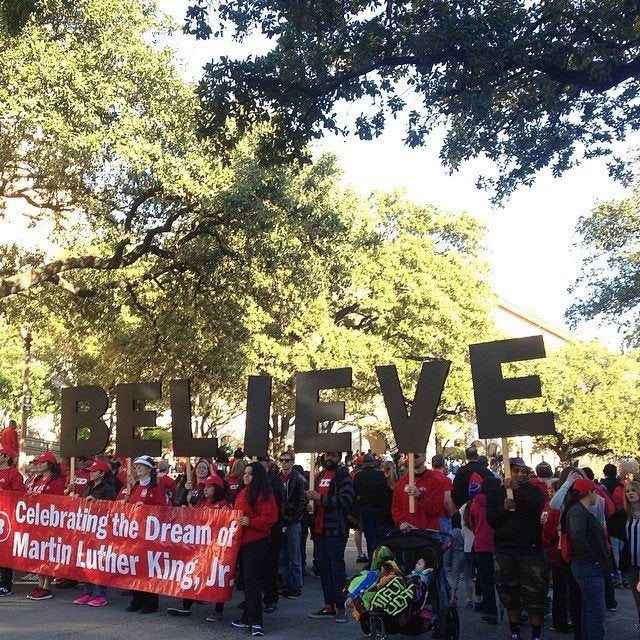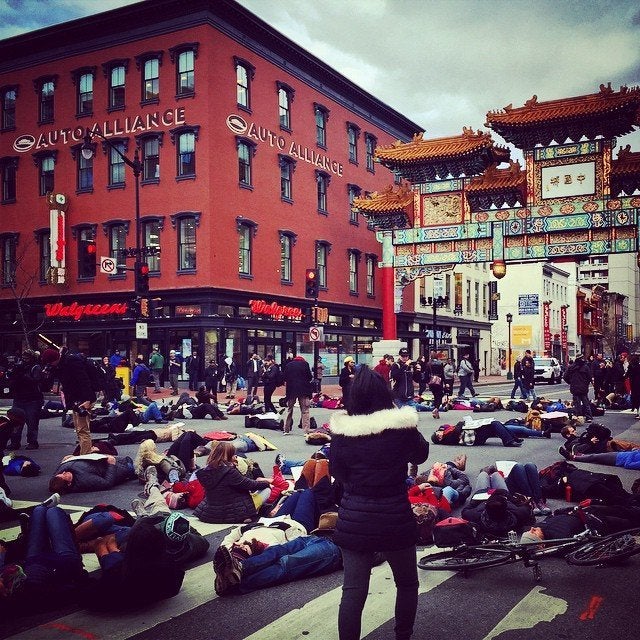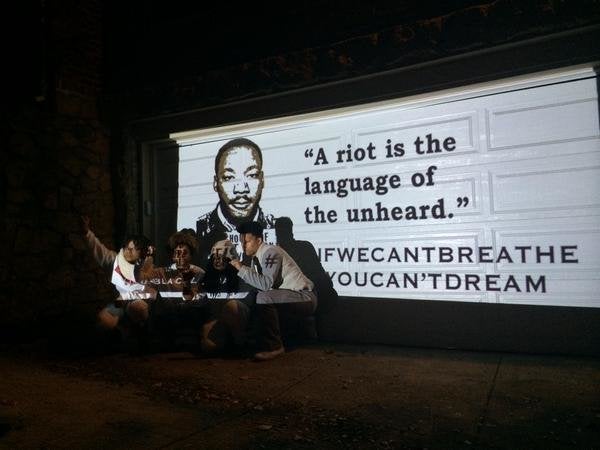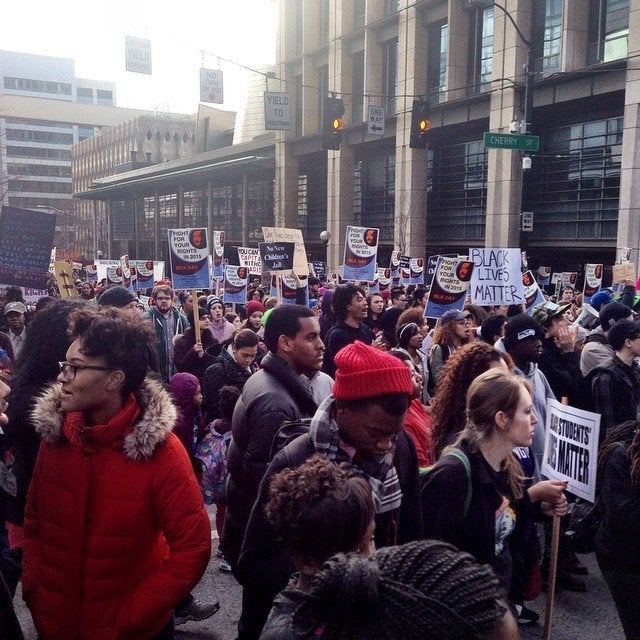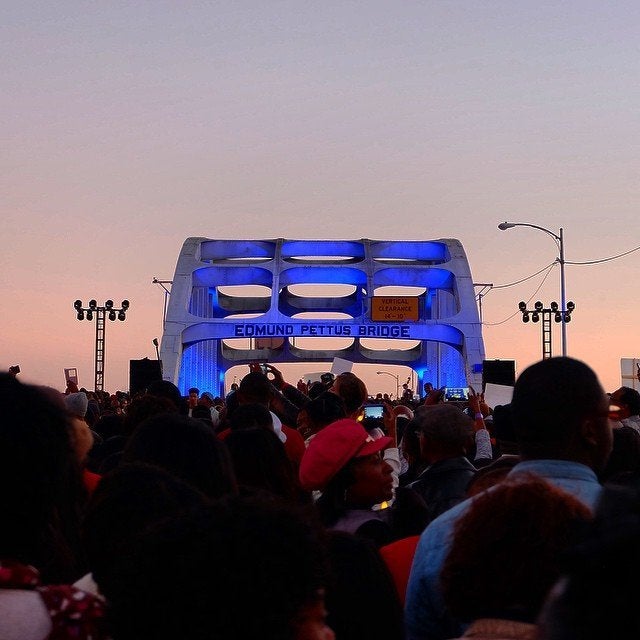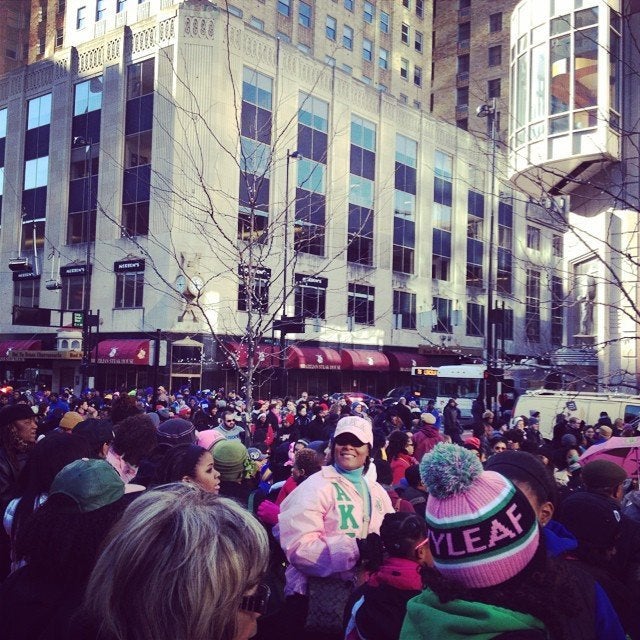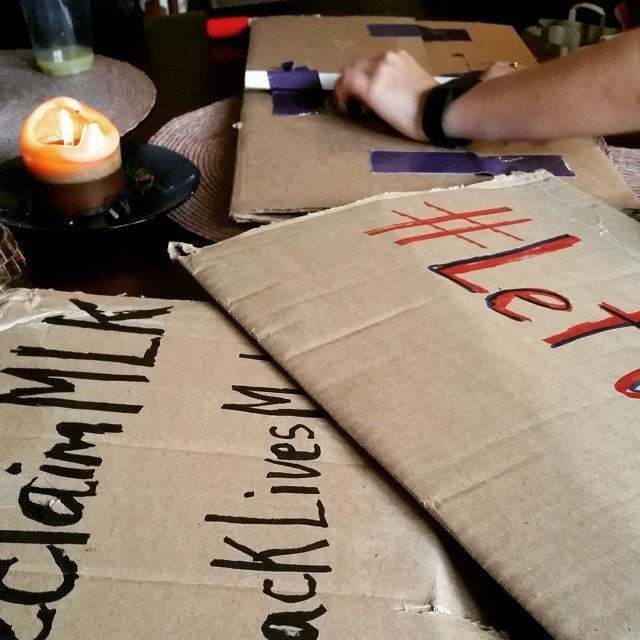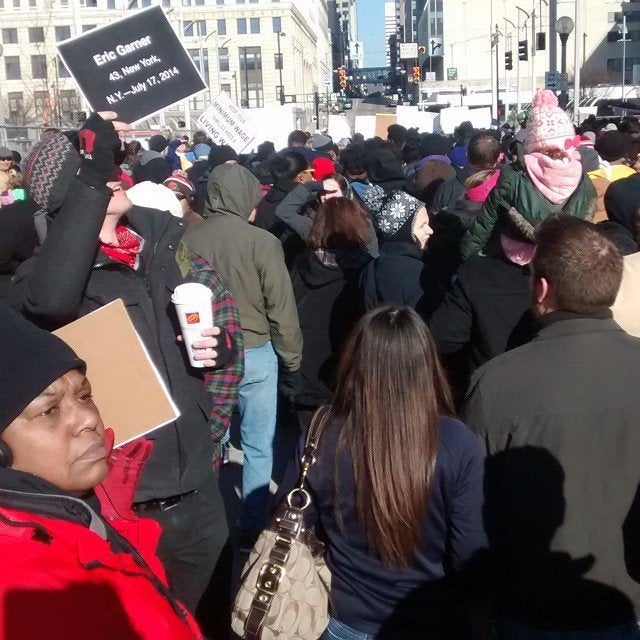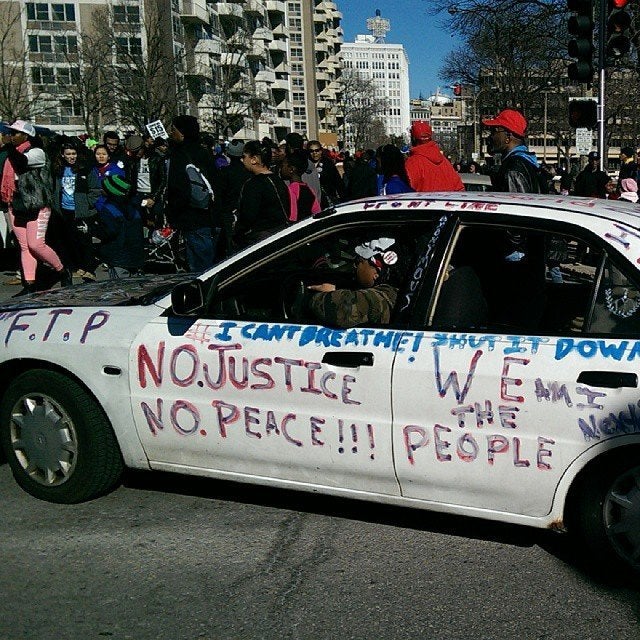 lindseyrwillard/Instagram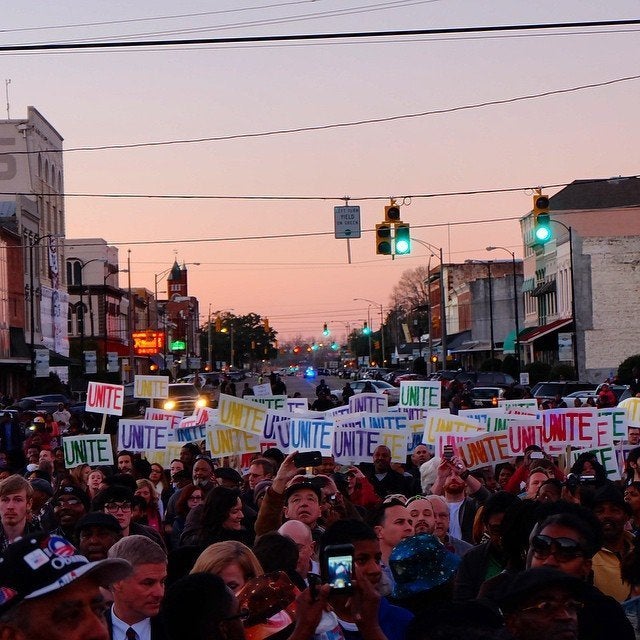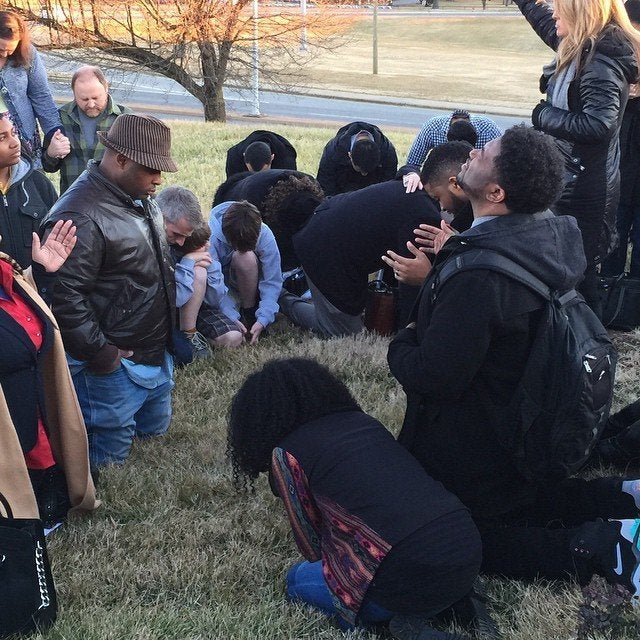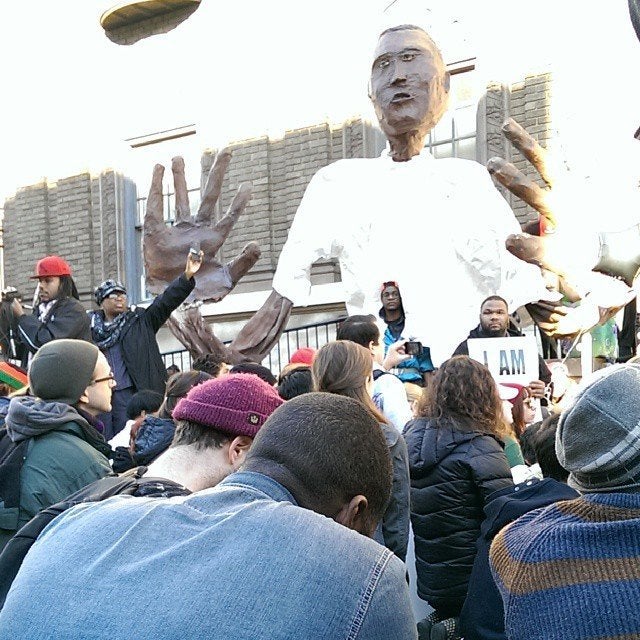 lindseyrwillard/Instagram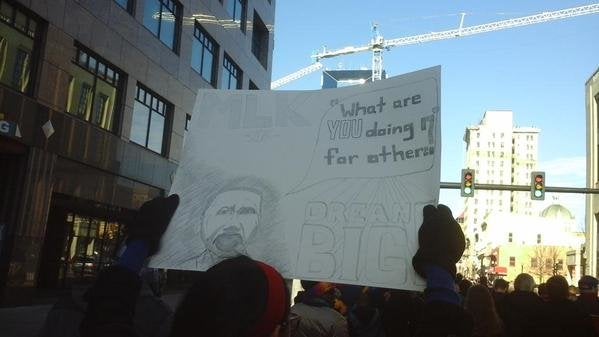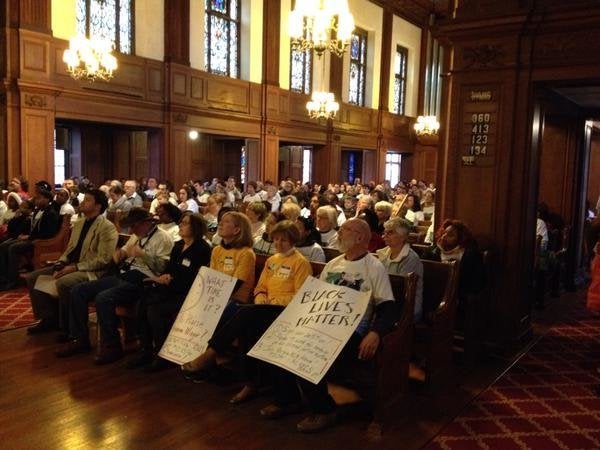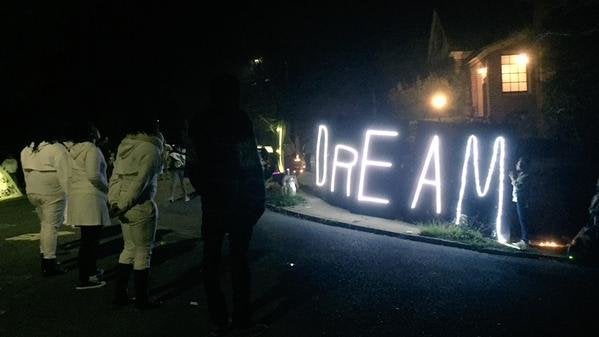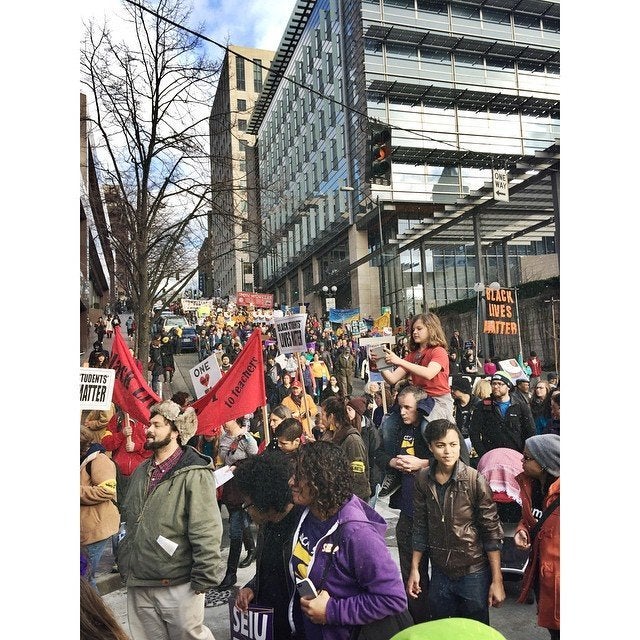 Before You Go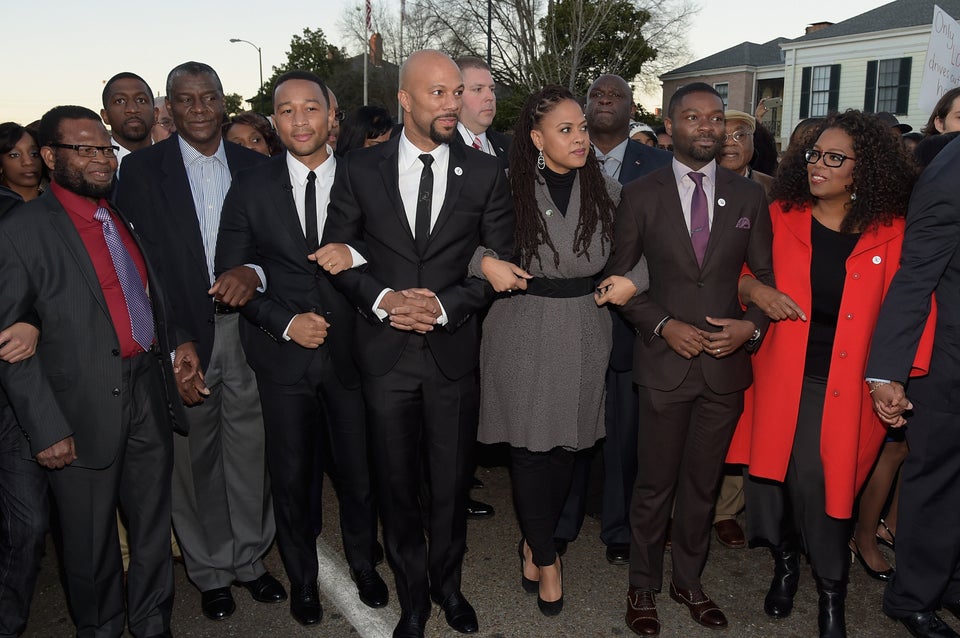 'Selma' Cast March With Protesters MLK Weekend