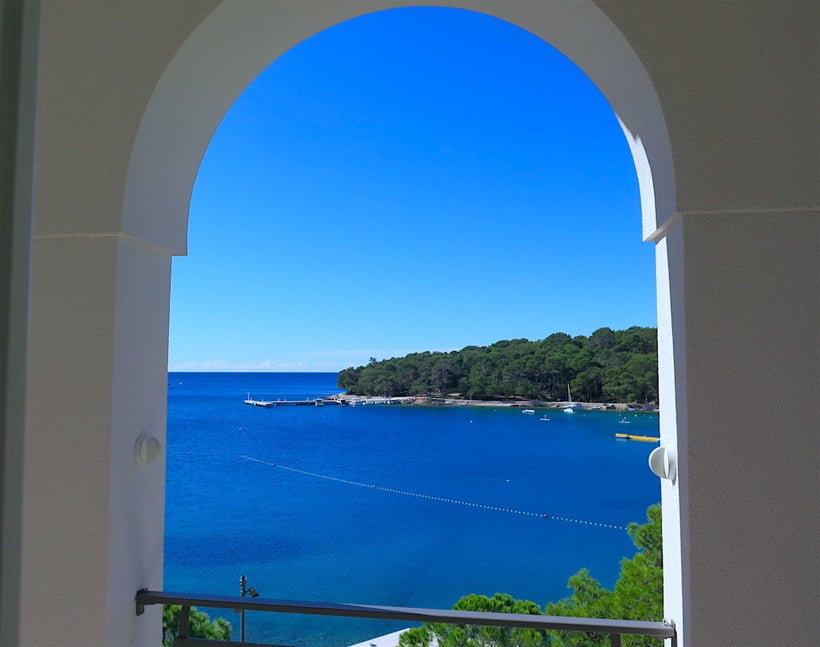 Amidst the contretemps about the recent order from the current occupants of 1600 Pennsylvania Avenue to chop down a centuries-old Magnolia grandiflora tree, it's heartening to recall those individuals imbued with a sense of stewardship for the planet.
Years ago, my father spent two academic sabbaticals in what was then Yugoslavia—and while he raved about Split, Hvar, and Dubrovnik, he seems to have missed the enchanted isle of Lošinj, a favored locale for the Austro-Hungarian aristocracy whose holiday villas from the early 20th century are now five-star hotels.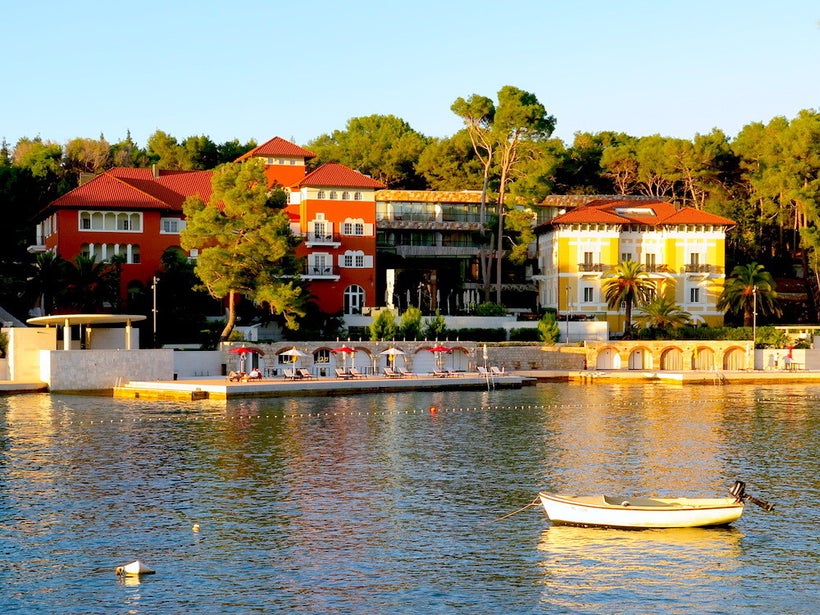 For more than 125 years, the verdant isle of Lošinj (pronounced low-SHEEN) has been celebrated as an oasis of well-being, notable for its salutary climate and flora—a reputation that rests upon the dedication of Croatian naturalist Ambroz Haračić. During the latter part of the 19th century, Haračić, who studied mathematics and natural sciences in Vienna, spent nearly two decades observing the indigenous flora of Lošinj and its neighboring isles in the northern Adriatic.
Based upon Haračić's climatic research and its impact on the treatment of respiratory disease, the government of Vienna proclaimed Lošinj as the official heath resort of the Austro-Hungarian monarchy in 1892—whereupon Emperor Franz Joseph and his entourage proclaimed Lošinj their own piece of heaven on earth.
Fortunately for those of us not born to a throne, Lošinj is accessible via private aircraft, complete with a red-carpet landing after the 40-minute flight from Zagreb. Flying at an elevation of 10,000 feet, you gaze upon the viridescent pine-covered isle amidst the cerulean beauty of Kvarner Gulf and the surrounding archipelago.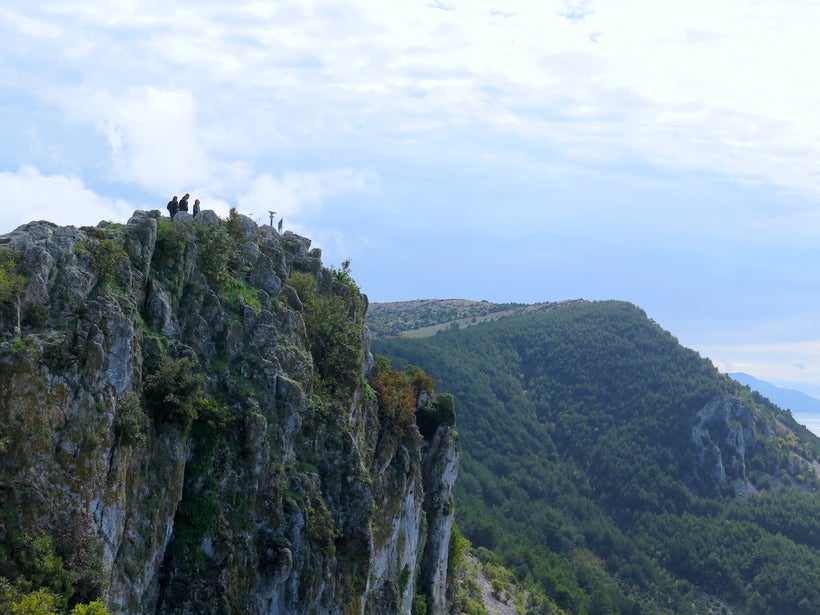 At the tip of Čikat Bay, one of the island's most storied locales for its imperial heritage and secluded beauty, stands a bronze statue of the renowned botanist Haračić. It was Haračić who supervised the afforestation of Čikat with saplings of Aleppo pine and black pine. Within six years, more than 125 acres were afforested with pine, complemented by an additional 300,000 coniferous plants. Areas that had once been decimated by phylloxera were soon a lush forest of juniper and cypress aflutter with birds and butterflies.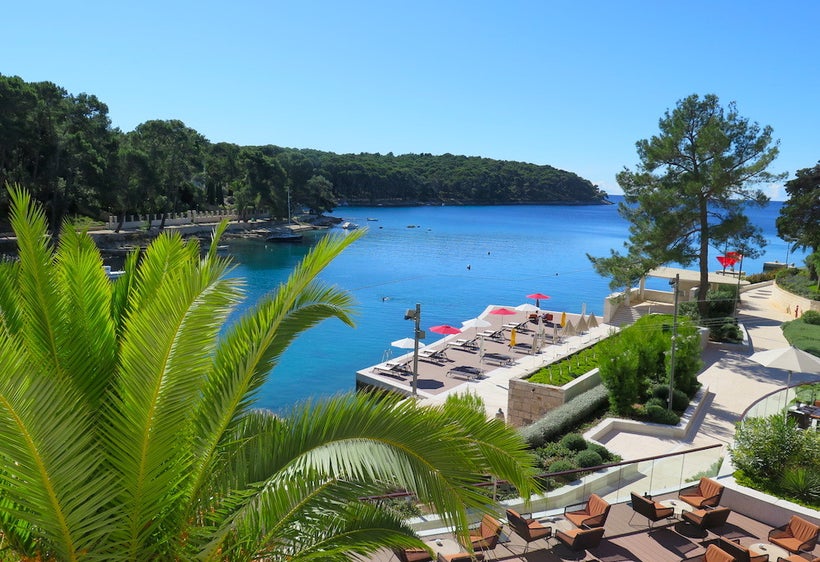 Today, Lošinj is home to more than 1,000 aromatic healing herbs, of which 939 are autochthonous. As you wander the waterfront promenade around Čikat Bay, the air is redolent with rosemary, lemon, sage, lavender, and myrtle. Both an olfactory and architectural oasis, Čikat is dotted with villas and mansions designed by prominent Austrian architects such as Alfred Keller and Rudolf Göbel whose Belle Époque residences once housed luminaries such as Emperor Franz Joseph and Archduke Franz Ferdinand.
Next door to the fabled Villa Carolina (built for the Emperor's mistress) stands the neo-modernist Bellevue Hotel, Lošinj's first five-star hotel, and its acclaimed spa and medical clinic. Marine Medical Center utilizes the island's natural attributes combined with a team of physicians, nutritionists, and therapists who integrate Western European medical practice with thalassotherapy and natural healing methods. In short, the 21st-century equivalent of what cured the ailments of the Habsburgs.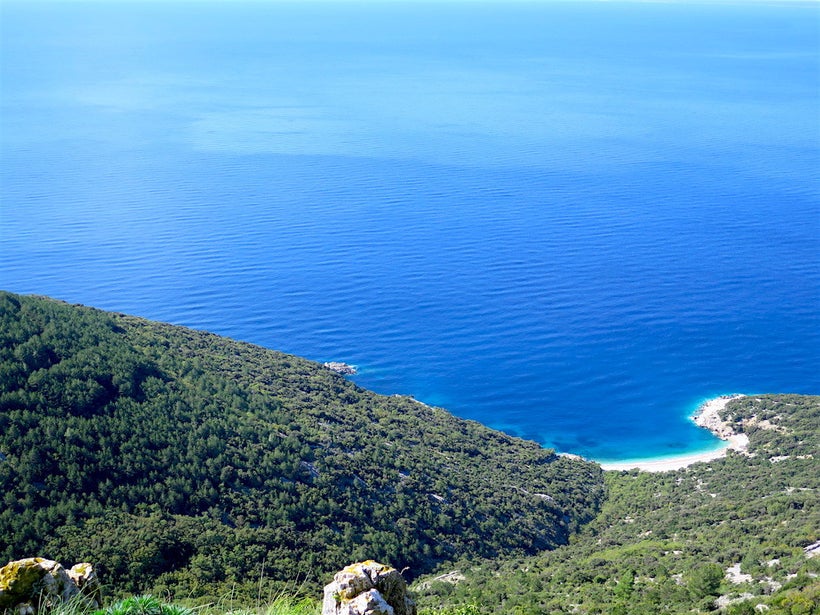 It's hard to argue with treatments that take advantage of Lošinj's therapeutic maritime setting. A day sail on one of Jadranka's yachts, for example, does wonders for a soul undone by the stresses of the modern world—and especially if you encounter the resident colony of 120 bottlenose dolphins frolicking in the sea. On the nearby isle of Cres, one of the world's most beautiful beaches is accessible via a 45-minute descent from the cliffside medieval village of Lubenice, situated more than 1,200 feet above the Adriatic.
Locals call Ilovik the "isle of flowers" for the profusion of oleander, bougainvillea, palms, and eucalyptus—but Latin records from the 11th-century refer to it as "Island with No Name." Or, as the Greeks might say, finding Ilovik and Cres is a bit like landing on Utopia. In the ancient Roman town of Osor on the isle of Cres, the Archaeological Collection has been open to the public since 1889—and in the town of Mali Lošinj resides Apoxyomenos, the 2nd-century BC Greek bronze kouros housed in his own museum, Muzej Apoksiomena, adjacent to the Kvarner Palace.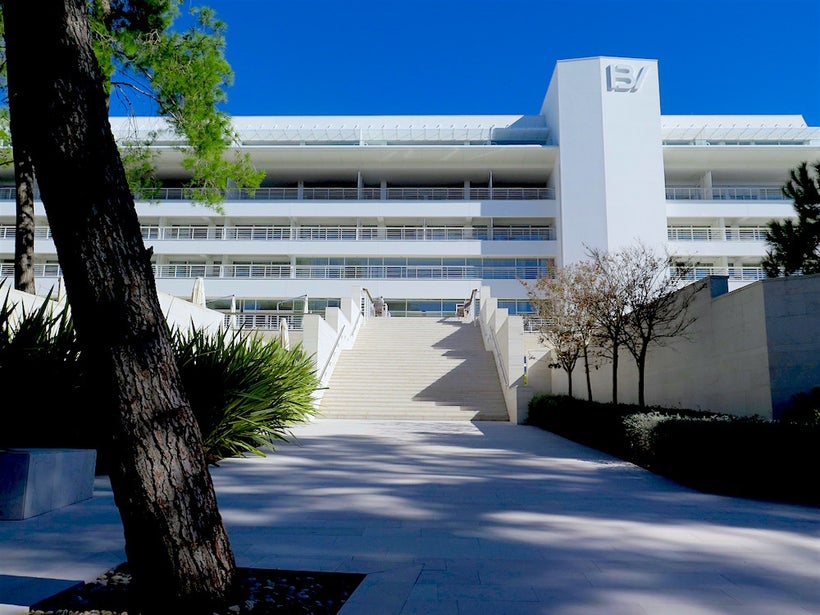 In spite of the wealth of cultural and historic landmarks on Lošinj and its neighboring islets, it's quite possible that your own well-being is best reclaimed amidst the five-star hospitality and service that marks Bellevue Hotel and its sister properties. From your terrace, from the seawater pools, from your perch along the waterfront promenade, you are witness to some of the most spectacular sunsets in the Adriatic. As the cicadas sing in concert, you need only to sit back and inhale deeply on this island of vitality.
At such moments, it's perhaps instructional to recall the darkness that has clouded Croatia's history—and to celebrate anew the golden glow that suffuses such a splendid, storied isle. Even Odysseus might be tempted to forsake Ithaca and wife Penelope to linger longer amidst this pine-forested paradise.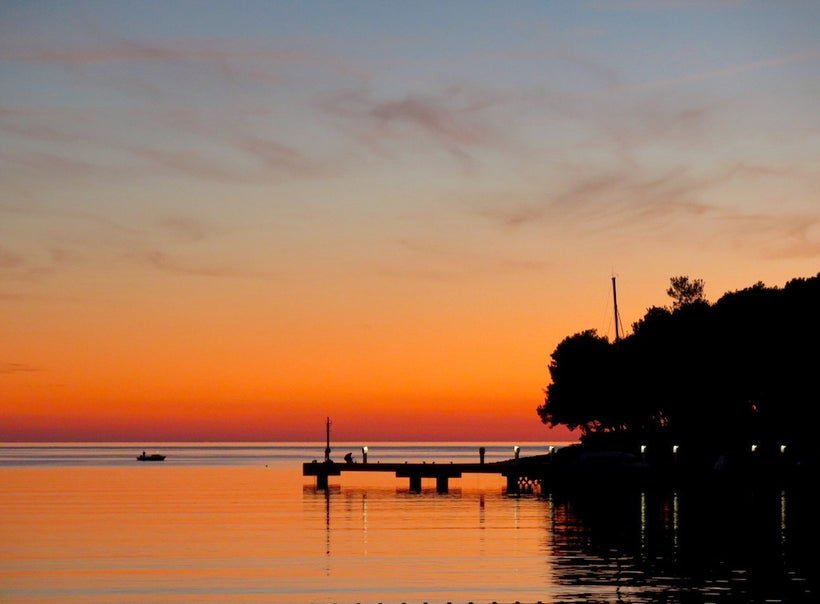 REAL LIFE. REAL NEWS. REAL VOICES.
Help us tell more of the stories that matter from voices that too often remain unheard.
This post was published on the now-closed HuffPost Contributor platform. Contributors control their own work and posted freely to our site. If you need to flag this entry as abusive,
send us an email
.