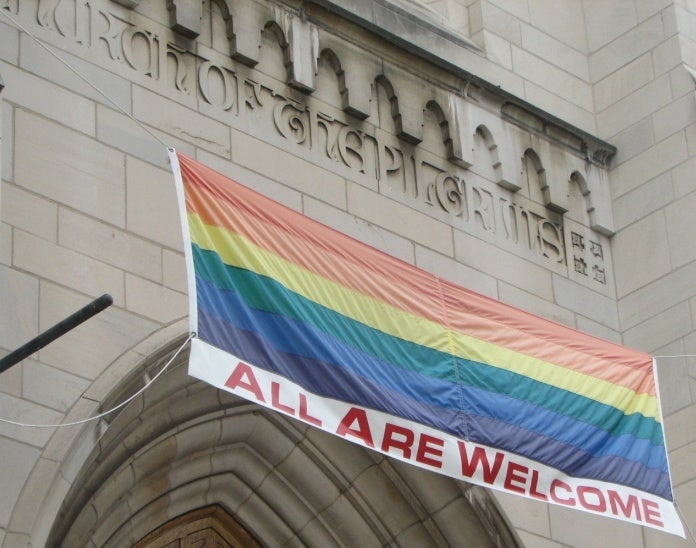 Can we have a real conversation about Jesus? I hope we can. Because I was planning to have one with or without you. Like many Americans, I was raised in the church. I spent a majority of Sunday, Tuesday, and Friday evenings and a good chunk of summers at the church—learning the Word, understanding God's teachings, and hanging out with like-minded young people who loved the Lord as much as I did.
I stand as a testimony for a fervent group of mighty prayer warriors. Black women who sacrificed their time, energy, their personal needs, and sometimes even their health to pray for their families, their church, and their community. Had it not been for my great-grandmother praying, I could have been dead. Had it not been for my mother praying, I could have been addicted drugs. Had it not been for the first lady of the church I was raised in and the countless other black women praying for me, I could be in prison.
Please allow me to be clear: I'm not ashamed of the Gospel of Jesus Christ. To some, He is just a mystical king or a prophet, but to me, He is my everything. A lot of folks in the media and politics like to wear their religion on their sleeves; I'm not one of those people. My relationship with my Savior is sacred, private, and until now, had not been open to much public discourse.
Some tend to dismiss my Christianity because of my sexuality, but honestly, they don't have a say. My relationship with Jesus Christ is between Him and me, and it's not up for public debate. I truly believe that God gave me my sexuality, and I am perfectly and wonderfully made.
As I became older and more mature, I realized that my attraction to the same-sex was more than just a phase or demon that could be prayed away. That moment made my relationship with the church and God more nuanced. I would find myself waking up in the middle of the night and begging God to take urges away. I would delete text messages and internet histories so no one would know my secret. And I would spend my spare time daydreaming about an alternative reality, where I was a straight man free from shame, fear, or hiding.
It wasn't until I became an adult that I understood that my complicated relationship was with the Church, not Jesus Christ. I John 4:7-8 states, " dear friends, let's love each other, because love is from God, and everyone who loves is born from God and knows God. The person who doesn't love does not know God, because God is love." And it was that scripture that spoke to my dilemma. You see, I knew at age ten that I loved Jesus, but based off everything I "believed," I thought he never loved me back. Then it hit me; It was man that spewed hate, not the Lord.
Sadly, these hateful quotes and backward beliefs rooted in hearts of men, rather than words or scriptures of God have found their way into policy. Take Mississippi for example, where it is now legal for religious organizations to decline employment, housing, or services to same-sex couples. Also, the bill allows individuals working in medical services to refuse a transgender person's request for gender reassignment surgery.
Mississ'''ippi's anti-LGBT laws seem minor when you think about what else is happening under the Trump Administration. President Trump has attempted to ban honorable trans-people from serving in our military, his Department of Education has reversed protections for LGBTQ students at school. And a couple of weeks ago, the United States was one of 13 nations, including some of the most repressive countries on the globe, to oppose a United Nations motion condemning the death penalty for those in same-sex relationships.
Trump, Mississippi lawmakers, and like-minded individuals have selectively interpreted and reframed the will of God to further the will of their political party. But, true Christianity doesn't know one political party or another. Jesus didn't die as Republican or Democrat. Jesus believed in pure and unconditional love of everyone, not just a chosen few. Christianity—and its tenets of social justice, helping those less fortunate, striving toward peace—is for everyone.
For far too long, we have sat quietly and let folks like Alabama's Roy Moore, James Dodson, Jerry Falewell Jr., Paula White, and others wrap themselves in Christianity to spew hate, bigotry, white supremacy, and demonstrate un-Christlike behavior. Now is the time for that era to come to an end. Jesus is love. Love and hate don't mix.
I am a Christian, and I know there are many more like me. We must all stand up and reject false political prophets, and speak up and act out in the way fitting a follower of Christ who loves and looks out for the interest of all people, not a chosen few.
Richard Fowler is the youngest syndicated progressive and/or African-American radio host in the United States. Fowler is a Fox News Contributor, SiriusXM radio host and a Senior Fellow at the New Leaders Council.
REAL LIFE. REAL NEWS. REAL VOICES.
Help us tell more of the stories that matter from voices that too often remain unheard.