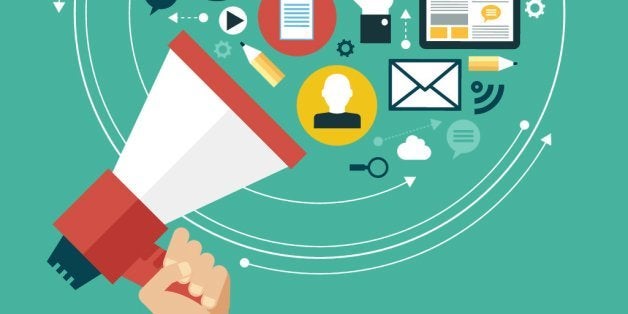 The media landscape in the UK is one of mergers, bias, lack of scrutiny and exists to serve neo-liberal values. The Media Reform Coalition (MRC), a group of academics are working in partnership with Real Media on an upcoming campaign, in an effort to 'Reclaim The Media' alongside a charter of principles. The recycled existence of newspaper bias, as recently demonstrated through MRC's report 'Corbyn's First Week: Negative Agenda Setting in the Press' have heightened concerns with the media, advocating they come together to call for action. The coalition proposes that new legislation and caps are introduced on media ownership, as their dominance within the market has increasingly allowed for proprietorial influence to dominate national public discussion continually in the interest of elites, private corporations and neo-liberal principles.
The 2011 phone hacking scandal exposed the nature of media power and despite a year long Leveson Inquiry, many heavyweight media players have failed to commit to the proposals and the Government are yet to implement these methods. At the time, the press chose not to run the story on culture secretary Whittingdale's scandal in fear of retribution. Since, details of the attempted cover-up have emerged and urgently call for reform to ensure greater transparency, and to prevent favouritism toward elites and government officials. The campaign intends to press for tougher regulation on meetings between government officials and senior media figures and stresses the need for a Leveson Inquiry part two.
Public consciousness and our perception of the world around us, particularly world affairs is created and sustained by mainstream news organisations and social networks who can no longer be trusted for responsible journalism. How can citizens be expected to think critically or understand issues of public debate if one political perspective is overly represented? Social networks and search engines continually favour mainstream media organisations as their partnerships ensure that they are placed first and prominently on their sites. MRC urge that a levy is place upon major online search engines and social networks in order to support local, investigative and grassroots journalism in the public interest.
Further encouraging services of public interest and duty, the group are pressing to ensure the BBC acts in favour of the public, not profit and to consider secure and transparent long-term sources of funding. Of equal importance to the coalition and of great public interest is for the government to implement Lord Justice Leveson's proposals in full. These demands if implemented and adhered to would be the first step in a long walk toward a democratic, representative, responsible and accountable media.
The Media Reform Coalition intend on launching a national tour commencing in October this year featuring high profile politicians, celebrities and journalists to stimulate discussion and generate public awareness and support, concluding with a Media Democracy Festival in December. Follow the campaign and keep up to date at https://twitter.com/mediareformuk and http://www.mediareform.org.uk/
Calling all HuffPost superfans!
Sign up for membership to become a founding member and help shape HuffPost's next chapter