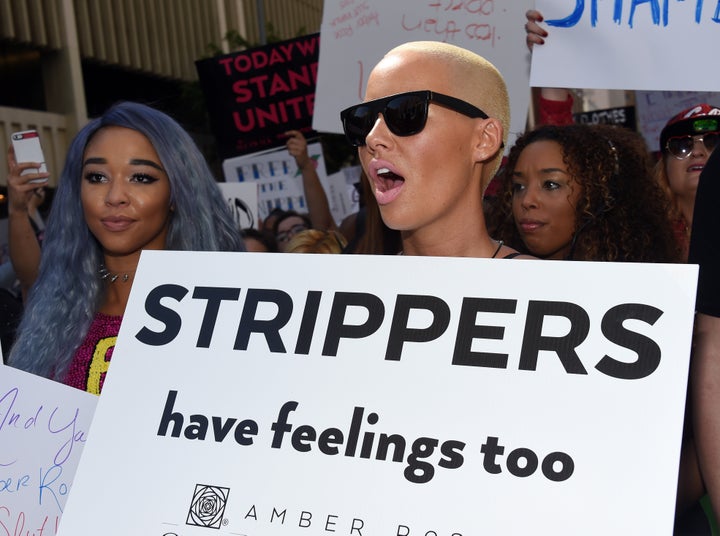 On Oct. 3, model and entrepreneur Amber Rose held her first SlutWalk in LA, and led hundreds of supporters through the city streets to protest rape culture, victim-blaming, and slut-shaming.
Like SlutWalks before it, women marched in revealing clothes, some of them topless, all in an effort to emphasize that they deserve respect, regardless of the way they dress or their sexual history. SlutWalks are meant to reclaim the word "slut," to redefine what it means to be called one.
For women of color and particularly black women, reclaiming "slut" is tricky. A writer at Crunk Feminist Collective argued that a historical context in which black women have always "been understood to be lascivious, hypersexed, and always ready and willing," makes it difficult to fully embrace the word. Embracing it, it seems, has the potential to do more harm than good, reinforcing a stereotype rather than dispelling it.
Other black feminist thinkers have called the SlutWalk movement out for its lack of diversity among organizers, a lack of diversity echoed in the kinds of women who generally attend marches -- a sprinkling here and there of black, Latina, and other women of color, but for the most part there is a high concentration of cis white women.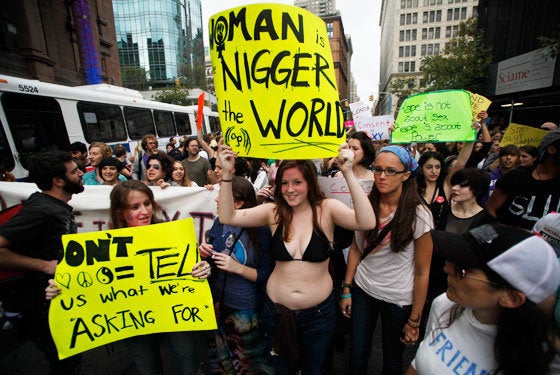 For starters, there was an incident at the 2011 SlutWalk NYC, where a white female protestor held up a sign that read "Woman Is The N***R of the World." The sign -- and the fact that none of the white women marching with the sign-holder took immediate offense to it -- is emblematic of an inherent problem within the SlutWalk movement, and a problem with white feminism on the whole: a lack of intersectionality.
While the organizers of SlutWalk NYC later apologized for the incident and acknowledged the need to become more inclusive, the debate about whether there is any place for black women in SlutWalk raged on.
Amber Rose's SlutWalk marked a turning point in that debate. How does Rose, a mixed-race woman of Bajan and Cape Verdean descent, a fixture of black/hip-hop culture, change this conversation by hosting her own SlutWalk? For one thing, she proves that there can be space made for women of color in the SlutWalk movement, and that bringing women of color into the movement is vital.
But the issue is more complicated than inclusion alone. Black women have been branded as bitches, hoes, jezebels, and hottentots for centuries. It is completely understandable to want distance from these labels. And, as a collective of black women wrote in an open letter to the organizers of SlutWalk, "we don't have the privilege to walk through the streets... either half-naked or fully clothed self-identifying as 'sluts' and think that this will make women safer in our communities."
The absence of that privilege makes it harder for black women (especially black women who don't look like light-skinned Rose) to reclaim "slut, " but there's still a power in attempting to redefine the word as it relates specifically to black women that cannot easily be dismissed.
That power was on full display when Rose stood in front of hundreds of women, many of them black, and stood in her truth.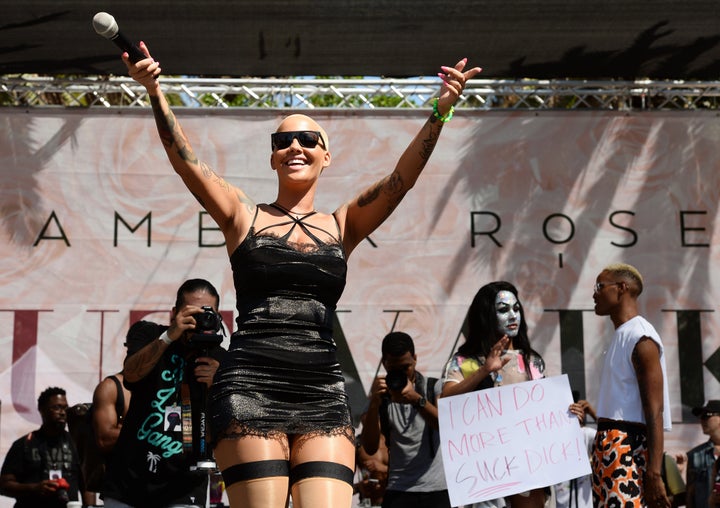 The key, what made Rose's event so important, was that it wasn't a SlutWalk organized by white women speaking for all women. It was organized by a woman of color and marketed to her mostly non-white fanbase. The event was crucially inclusive of women from all backgrounds, but Rose was also speaking to and for women who share similiar experiences. She was speaking to and for women like her best friend Blac Chynna -- black women who have been active participants in a hip-hop culture that has capitalized on their sexuality while simultaneously shaming them for owning it.
Rose's SlutWalk and the women and men of varied gender expressions who attended were a beautiful reminder of the nuances and complexities inherent in the ongoing issue of slut-shaming and victim blaming. There are women of color in need of that kind of solidarity and understanding. There is room for women of color in the SlutWalk movement -- and it has to be on our terms.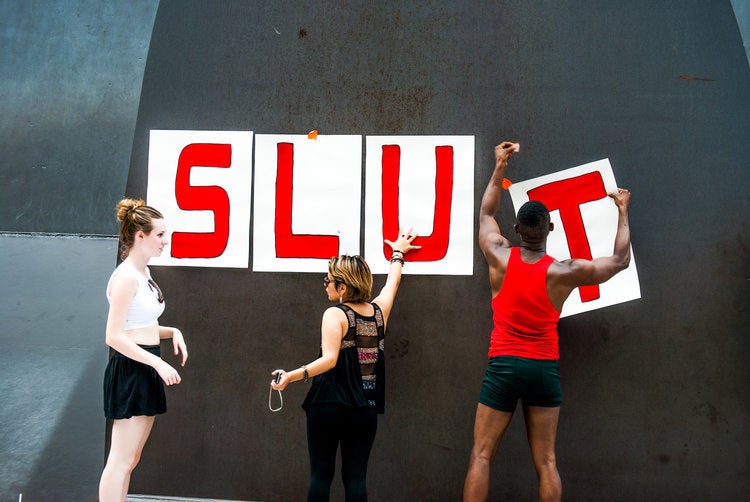 SlutWalk 2013 In Chicago
Popular in the Community