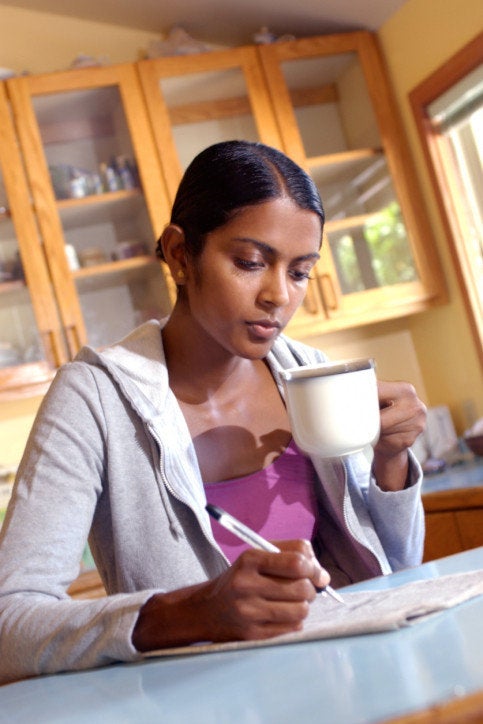 Caregiving is an honorable commitment. Yet, it does a number on the professional life and in many cases derails it all together.
"I feel like I am starting all over again," said Kathy. Once a regular writer for a major sitcom, Kathy found herself on a 10 year tour of caregiving duty. At the end of that incredible journey, she faced financial rock bottom and was seeking to re-enter the work place. "It is one steep mountain to climb," she says. "The world changed while I was caring for my parents and it is tough to find work."
The reality is millions of caregivers face the same song and dance: no jobs after caregiving. Time to change the music.
"We need a nationwide caregiver make-over session," encourages Michael TS Lindenmayer, founder of the Caregiver Relief Fund http://www.cgrelief.org when he talks about life after caregiving. "Plan or perish," he insists when asked what do about this situation. He is optimistic and is a major proponent of leveraging the power of the internet as a means of accessing and building opportunities. He points to trends and potential showcased by Tom Vander Ark, partner of Revolution Learning and former head of the Gates Foundation Education Fund. According to Vander Ark, there are many sources of online learning from which to choose. He says to begin at community colleges and that there are a few $1000/yr college credit sites like www.straighterline.com. He went on to mention Open University which is the largest in Europe with 180,000 (all online and very affordable). Vander Ark also suggested that in some job categories, like web development, a degree isn't very important. Some successful developers began by watching a few well-made videos and doing Google searches for additional training. There are informal/supplemental learning resources like www.khanAcademy.org which may sometimes be better than formal courses. And finally, there are a growing number of learn-anything sites like www.skillshare.com. He urges that online learning provides diverse opportunities which are not time-bound thereby fitting into a variety of schedules and in between caregiving and other responsibilities.
While caregivers are often homebound, financially strapped and time constrained, the Caregiver Relief Fund recommends the following to help find meaningful work after caregiving:
Stay Connected Caregivers are often socially isolated. This hurts your professional networking opportunities in a major way. Stay connected. Use all the online channels to stay plugged into the world. The Web 2.0 offers endless options at keeping in touch with others: LinkedIn, Facebook, Twitter, etc...
Stay Informed
Do not collect dust. Read, listen and watch. There is so much content on the internet, tap into it and keep informed. Yes, your care duties will slow you down, but don't stop. Watch the trends and see how they can help you as you re-enter the workforce.
Leverage What You Learn in Caregiving
Caregiving is a powerful skill set. It calls for negotiation skills, team development, project management, logistics and learning technical language related to the fields of finance, law and medicine. Make sure to showcase these as you re-commence the interview process.
Consider New Fields or a Start-Up
For those caregivers who are long-haul journeys like Kathy, use the homebound time to explore and consider new fields or even a home-based start-up concept.
Train and Certify
There are many affordable online courses available in the marketplace today. And many of these can be done on your schedule. If you see that getting your old job back will be tough, seriously consider retooling and gaining certifications in fields of interest.
Get Back in the Saddle Caregivers face total burnout. Many are afraid of the rejection and struggle that come along with any job search, good times or bad. CRF suggests taking a short breather, make sure to get good sleep, healthy food and reconnect with friends. And then, get back in the saddle and keep at it till the right opportunity emerges.
The message is, leverage the power of the internet and web 2.0 to turn that homebound experience into a thriving campus of ideas, opportunities and networking possibilities.