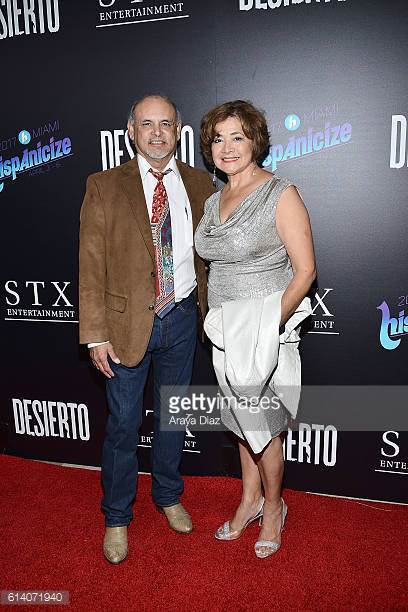 As we kick off Hispanic Heritage month today, it is a good time for us to reflect on the 25 years of entertainment Latino advocacy that comes in the form of Latin Heat Entertainment. Recently, the CEO / Publisher at Latinheat.com Bel Hernandez posted:
"25 years of Latin Heat Already....time flies. Precious memories. I cannot possibly name you all but here persons who where there from the beginning and some still actively involved: Loyda Ramos, Enrique Castillo, Elia Esparza, Julio Martinez, Angela Ortiz, Nancy De Los Santos, Victor C. Contreras, Carlos Carrasco, Mario Marcelino Padilla, and so many contributors. Together we made history. Please everyone continue to support! Here are some of our first print editions. .... August 1992 was the year that Latin Heat was first published, when a group of the top Latino actors, Loyda Ramos and Bel Hernández decided it was time to spotlight Latinos in Hollywood in our own trade publication. We are glad the two longest published trades HollywoodReporter and Variety finally agree with Latin Heat Entertainment that covering Latinos in Hollywood is not neglecting reality and that it's good for business!"
I have attended a few events organized and put on by Bel Hernandez and Enrique Castillo -- the Chicano Hollywood power couple, and I wonder why I don't see Pepsi Cola or Coke Cola or other companies who truly want to have an organic reach of Mexican American / Latinos? Where is the L.A. area Richard Montanez, a Mexican native, who began working at the California Frito-Lay plant as a janitor in 1976 at? Today, he is the executive leading multicultural sales and community promotions across PepsiCo's North American divisions, yet, I don't see their presence at any of the power couple's events in the L.A. area.
Why don't I see a strong corporate presence at key events hosted and directed by Bel Hernandez and Enrique Castillo? The power couple in L.A. who has decades of Chicano and Latin advocacy since the Luis Valdez El Teatro Campesino days? Teatro Campesino played a role in communicating to the general public key issues and ideals defined by iconic Mexican American Civil Rights leaders such as Cesar Chavez. Bel Hernandez began several decades ago and a memorable project she worked on was assisting Maria Luisa Alanis Ruiz to help raise money from philanthropists and celebrities to fund over hundred $1000.00 scholarships for students at PSU, challenging exclusivity of access to higher education.
Does it have anything to do with "Creative Control" when both of these artists want to maintain a genuine authentic story of Chicanos and Latinos telling our own stories?
I know from experience in working in the gas petro industry, and owning my own businesses that Pepsi and Coke know exactly what the demographics look like when it comes to Mexican Americans and Latinos drinking their product albeit at the grocery stores, gas stations, theaters and more. Yet, in my opinion, it would be smart for corporations who realize our trending buying power, to go directly to the Chicano/Latin Power Couple and tap into that organic reach. A smart move would be to begin with the Power Couple.
These corporations weren't anywhere to be found on "Memorial Day" in Los Angeles at an event honoring Chicanos and Latinos fallen in our United States military. The event was in commemoration of American veterans on Memorial Day and Latin Heat Entertainment presented "Veteranos: A Legacy of Valor", a theatrical tribute written & directed by actor/writer Enrique Castillo (Weeds, Blood In Blood Out, Mi Familia). The net proceeds benefitted the Eugene A. Obregon Memorial Foundation, a non-profit organization that is raising funds to complete the Medal of Honor monument at Father Serra Park in downtown Los Angeles. If corporations are looking for a worthwhile project to spend their money in an attempt to reach Hispanics, Latinos and Chicanos – a great start would be to assist in a larger production of Veteranos: A Legacy of Valor.
The same can be said with Bel Hernandez's current project with TheTRENDTalk. TheTRENDTalk, is an American TV talk show highlighting the latest trends and specifically highlighting Latino accomplishments, innovators, and trending TheTRENDTalk was created by producer/entrepreneur Bel Hernandez, Emmy Award winning journalist, Naibe Reynoso, and actor/playwright/author Enrique Castillo.
As we recognize leaders during Hispanic Heritage month and regardless whether corporations assist with or recognize the value of organic events put on by the Power Couple -- Enrique Castillo and Bel Hernandez, the show must go on. And the show often does with healthy turnouts! I have yet to attend an event put on by these two people that have flopped. They are well received by the Chicano / Latino community.
VIVA LA RAZA y Dale Un Grito!
Calling all HuffPost superfans!
Sign up for membership to become a founding member and help shape HuffPost's next chapter
This post was published on the now-closed HuffPost Contributor platform. Contributors control their own work and posted freely to our site. If you need to flag this entry as abusive,
send us an email
.