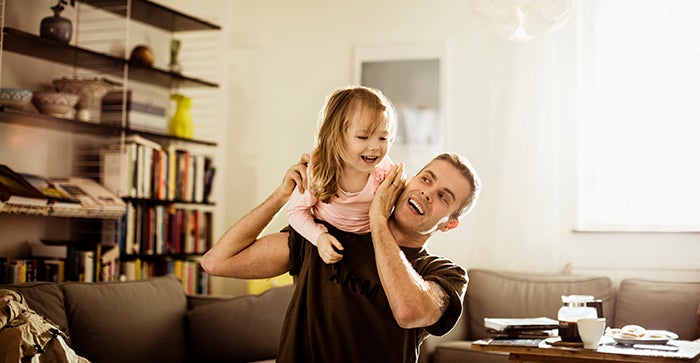 Recently, Education Secretary Betsy DeVos visited Ashland Elementary School in Manassas, Virginia. The trip, made as part of the Education Department's celebration of the Month of the Military Child, gave Secretary DeVos the opportunity to hear from a select group of military parents about the issues they face as they both serve their country and raise a family.
As the Associated Press reported, the visit was designed to highlight the administration's commitment to our armed services. Secretary Devos praised "the way in which the community has cared for these children who are so often transitioning from school to school and from locale to locale."
The Manassas School District deserves the praise. After all, it is a thriving, well-resourced community with a significant military population. As the elementary school principal pointed out, 35 percent of the students have one or both parents in the military. But as military parents, and Secretary DeVos. know, not every military posting is like Manassas.
The parents could very easily be next transferred to a posting where the schools aren't as good and the community isn't as well off.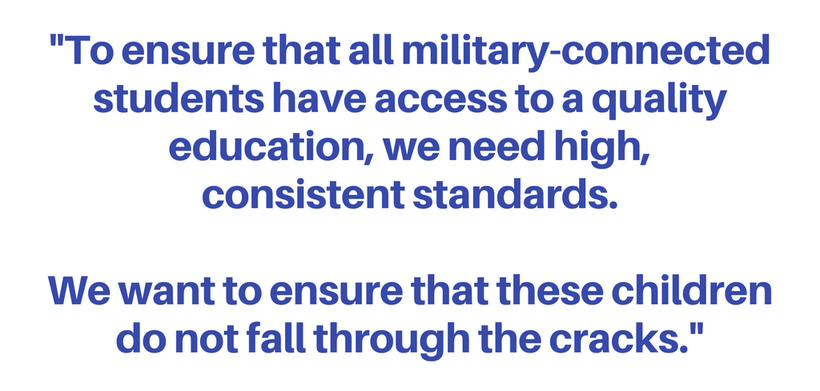 To ensure that all military-connected students have access to a quality education, we need high, consistent standards. We want to ensure that these children do not fall through the cracks. That's why Military Families for High Standards was created.
In December 2016, 10 military-focused organizations, including Military Families for High Standards, sent a letter to Secretary DeVos. As organizations that care deeply about the future of military-connected students, we suggested that she convene a working group dedicated to ensuring a quality education for the children of the men and women who serve the nation.
This group would provide expert advice to the Secretary. It would focus on what military families need every time they get the notice that it is time to move to a new posting. The goal is to remove as many hurdles as possible so that military connected children are ready for college or a career upon graduation.
I believe that this is a common goal that Secretary DeVos and I share. I look forward to hearing her continue to discuss the needs of military-connected students – and working with her to address the issues they face.
Christi Ham is chairwoman of Military Families for High Standards.
REAL LIFE. REAL NEWS. REAL VOICES.
Help us tell more of the stories that matter from voices that too often remain unheard.
This post was published on the now-closed HuffPost Contributor platform. Contributors control their own work and posted freely to our site. If you need to flag this entry as abusive,
send us an email
.